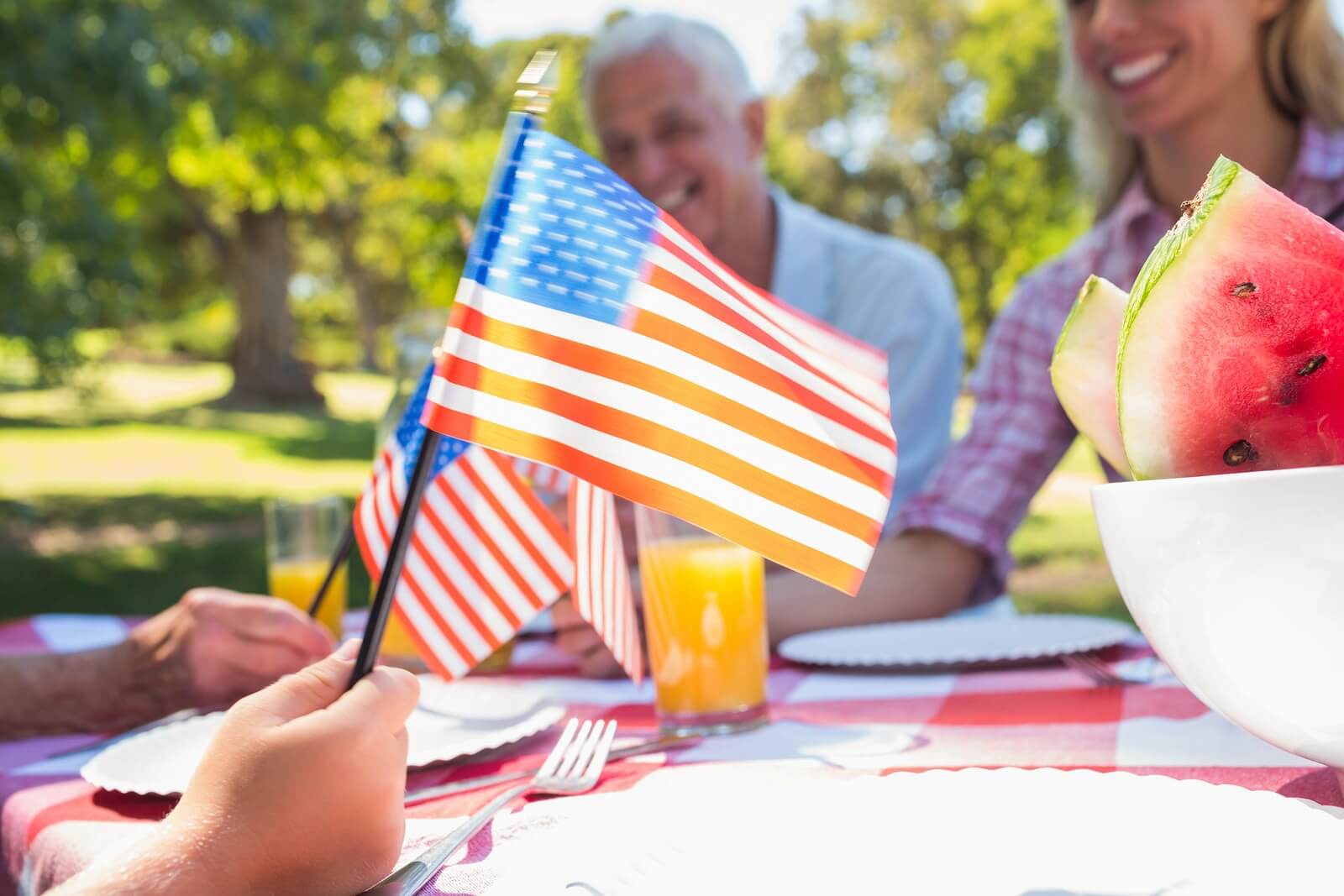 The last big weekend of the summer is capped off by the Labor Day holiday. It is a popular weekend for backyard cookouts, weekend getaways, and neighborhood pool parties. If you want to celebrate and send off the summer in style, you should plan a Labor Day party for your friends and family.
We've put together a few easy tips below that should help you plan the perfect Labor Day party.
Send Your Invites
Since Labor Day is a really busy weekend, people's plans can fill up fairly quickly with events. Because of all these options, be sure to send out your invites as soon as possible. We suggest using Evites, or create a Facebook event and invite everyone there. Since everyone these days has a Facebook account, you might be able to get all of your RSVPs a lot quicker this way.
Labor Day Party Themes
Labor Day, like July 4th, is all about celebrating our patriotism. Why not have a theme that celebrates all things American? Your theme should be incorporated into your invitations, decor, and outfits.
You do not have to overthink your themes either. A few easy ideas would be a "White Out" theme, to say goodbye to wearing all things white until next spring. Encourage your guests to wear as much white as possible, and all of your decor should be white, or have lots of white accents. You can also have a Red, White, and Blue party and incorporate all the colors of the American flag.
Your Menu
Since everyone considers Labor Day to be the official, "unofficial" last weekend of summer, take this time to enjoy a great backyard cookout. Be sure to plan a menu that almost everyone can eat; for instance, do not serve shellfish or other potential allergens. You can even have a potluck dinner and ask your guests to bring a side, or dessert.
Don't want to cook this year? Then have one of the best Raleigh catering companies help you out. Catering By Design has affordable menus for any size budget or event. We even have a delivery service for those who don't need a full catering experience. Contact us for more details.
Here are few great ideas for your menu:
Grilled BBQ Chicken
Chicken, Steak, and Vegetable Kabobs
Steaks
Hamburgers, Cheeseburgers and Hotdogs
Coleslaw and Potato Salad
Summer Salad with Fresh Greens and Vegetables
Mixed Fresh Fruit
Homemade Ice Cream
Activities and Entertainment for the Guests
No Labor Day party will be complete without having all the fun games, activities and other entertainment. If you're celebrating in your backyard, and have the space, then team games are great for older kids and adults. Set up a volleyball net, play birdie, or tag football. You can even have a tug of war between the boys and girls, or adults versus kids. Corn hole and ladder toss are also both fun team games that all ages can enjoy.
If you really want to wow your guests hire a DJ, or local band, to provide some rocking tunes. If you have a fire pit, make sure to have some marshmallows to roast and make s'mores. Kids also love to catch fireflies, so get plenty of jars and containers for some catch and release action.
Affordable Raleigh Catering for Labor Day | Catering By Design
If you are looking for affordable Raleigh catering, call Catering By Design. We have the perfect menus for any sized event, both large and small. We can even deliver the food and leave if you do not need full service catering. Give us call with any questions about our delivery catering services for Raleigh and the surrounding area.