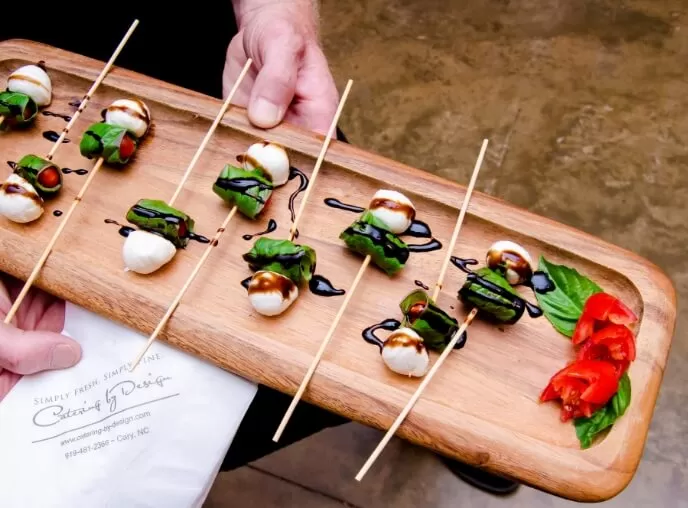 Catering By Design Difference
Customized Food Catering At Its Best
Catering By Design is the Raleigh – Durham area's premier upscale catering company. From weddings of all sizes, styles and themes, anniversaries, birthdays and family events, to corporate events and community-wide activities, Catering By Design provides the delicious and visually appealing food you select, to make your event truly memorable.
When you work with Catering By Design, it's all about you. We listen carefully to find out your objectives. Then we use our decades of experience and willingness to go the extra mile to help make your event a success in every respect.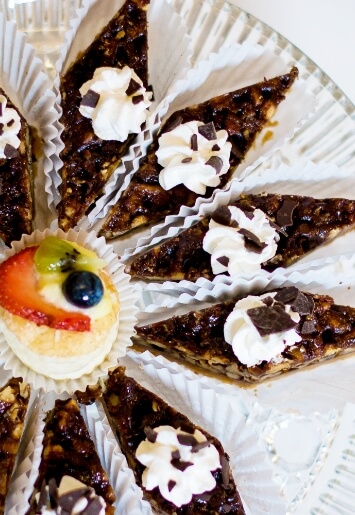 We Would Be Honored To Serve You
If you're planning a wedding, corporate event, or special occasion in the Triangle (Raleigh-Durham) area, we would be honored to be a part of it. We offer private tasting sessions. Our experienced staff is ready to answer your questions and work with you to create a customized menu that will perfectly compliments your event. Schedule your tasting or discuss your plans in greater detail by contacting us at (919) 481-2366 or [email protected]. One of our experienced catering professionals will be ready to help you create your dream event.
Great service from start to finish. Delivery was early/on time everytime I have used them. Servers are very professional. Food is excellent.
Christopher Thurow
Catered my wedding and it was absolutely perfect could not have asked for better food and staff
Melanie Wyatt
I used Catering by Design twice this week for business lunches. Food is outstanding, prices are very reasonable and all of the staff are extremely helpful. I look forward to using them in the future for business and personal events.
Bonnie Kidd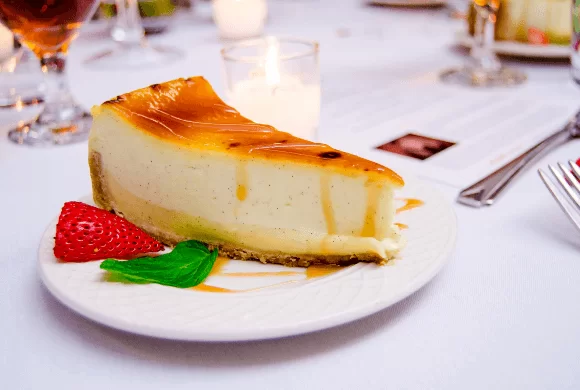 Leave Your Guests Raving
Our experienced and acclaimed chefs use the freshest, high quality ingredients to create delicious food that will have your guests raving. We are skilled in creating a wide array of menu selections and are constantly expanding our repertoire. If you have a family favorite, just provide us with the recipe and count on enjoying it on your big day.
Involvement with our clients does not end when the food is delivered. We care so much about the quality of our food and the total experience, that we will do whatever it takes to help you realize your dreams. We can refer you to Best in the Triangle service providers, such as venues, florists, event planners and photographers. On the day of the event, we're happy to lend a helping hand, by working with your event staff to set up tables, organize buffet lines — whatever it takes to make your event a success.
For more than 20 years, Catering By Design has served families, companies and event planners in Raleigh, Durham, Cary, Chapel Hill, Wake Forest, Apex, Holly Springs, Fuquay-Varina, Garner, Clayton, Knightdale and throughout the Research Triangle as a full-service caterer. We are proud of our reputation as a catering company that delivers a great result every time. At Catering By Design the reason we exceed our clients' expectations is because we are 100% committed to helping them realize their vision.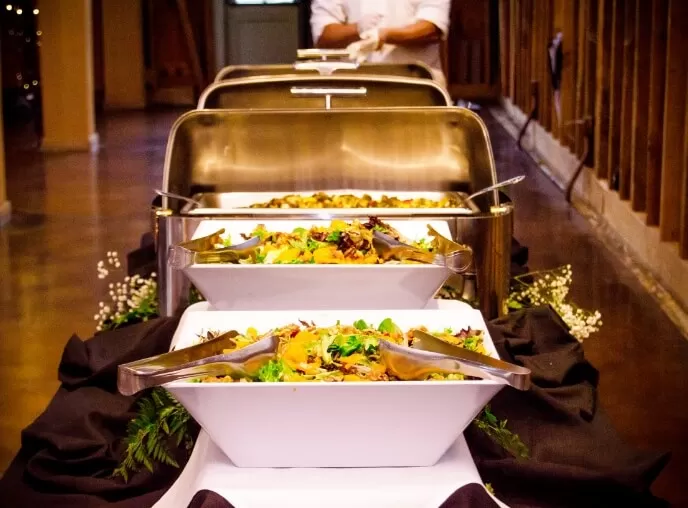 Why Choose Our Catering Services For Your Event?
Work with Catering By Design to have delicious meals catered for your events, whether you're hosting a wedding, corporate meeting or social event. We ensure you have the best quality food and exceptional service at an affordable price.
In addition to our outstanding catering services, we also do everything possible to plan your event if you need help. We help to ensure your special occasion is successful by offering referrals to the Triangle's best event planners and florists while our team helps you plan.

Start Planning Your Event With Catering By Design
Catering By Design is a food catering business with a strong commitment to providing individualized attention to every client. Start planning the catering for your event when you contact us today!