Want to take your Valentine's Day festivities to another level this year with your kids? Get them in the kitchen to help you whip up a few of these super cute themed treats. Looking for affordable Raleigh caterers for your 2019 event? Call the professional team at Catering by Design today for more information. You'll love our amazing menu packages, exceptional customer service, and great tasting food.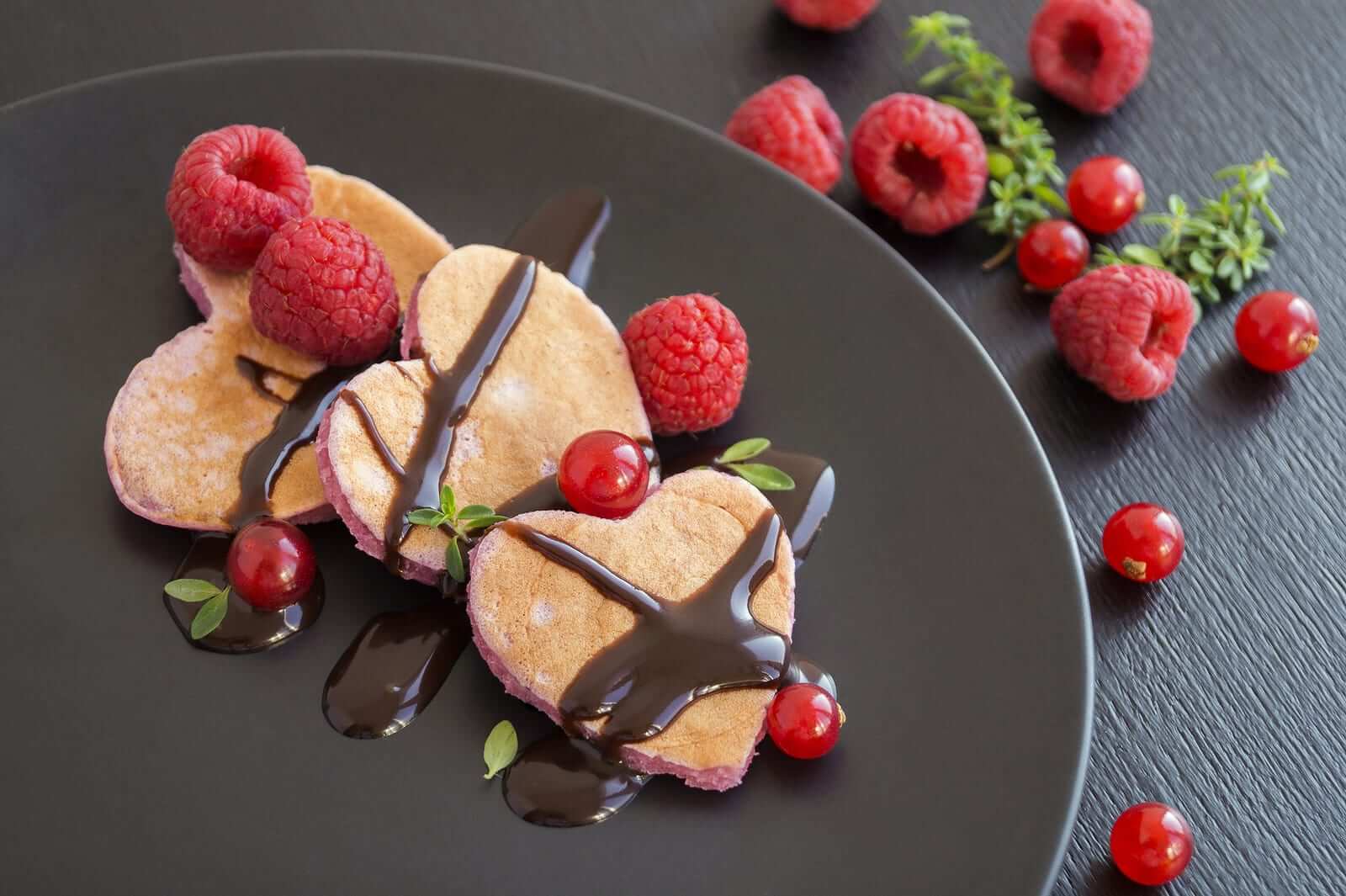 Heart-Shaped Pancakes
If your kids love making pancakes then they'll really enjoy this one. Get some heart-shaped cookie cutters and use them as pancake molds. Place them in your pan or on your griddle and just pour the batter straight in. Mix in your favorite fruits or sweets.
Chocolate Covered Pretzel Sticks
This one is so easy and fun and your kids will love it. All you need is some pretzel sticks, chocolate for dipping, and your toppings. You can buy chocolate in many different colors for extra fun. Be sure to have plenty of Valentine's Day-themed toppings to make them look festive.
Cupid's Crunch Popcorn
This is a great treat for your family to eat and also to give as a Valentine's Day gift. The recipe is so easy to follow and it only takes a few minutes to make a large batch. All you need is microwavable popcorn, colored chocolate, pretzels, and sprinkles. Check it out at ThisMammaLoves.
Pink Sugar Cookies
These soft-baked cookies are divine and easy to make. You don't have to be a kitchen wiz to whip up a delicious batch. They're great for Valentine's Day, Easter, and Breast Cancer Awareness Month. Here's the recipe.
Ready for more fun and kid-friendly Valentine's Day treats? Be sure to come back to our blog for part two of this series. If you need an amazing catering experience for your next event, keep reading to see how Catering by Design can help you.
Affordable Raleigh Caterers for 2020
If you are looking for reliable Raleigh caterers for your next event, please call Catering by Design right now. Our highly trained team of professionals is ready to take your call or schedule your service. We're an award-winning Raleigh catering company that can handle events of any size.
Having a wedding? Brides and grooms love our free menu tastings! This is a free service we offer that most of our competitors charge for. Please click here to check out our menus, or call us today with any questions or to ask about our specials!