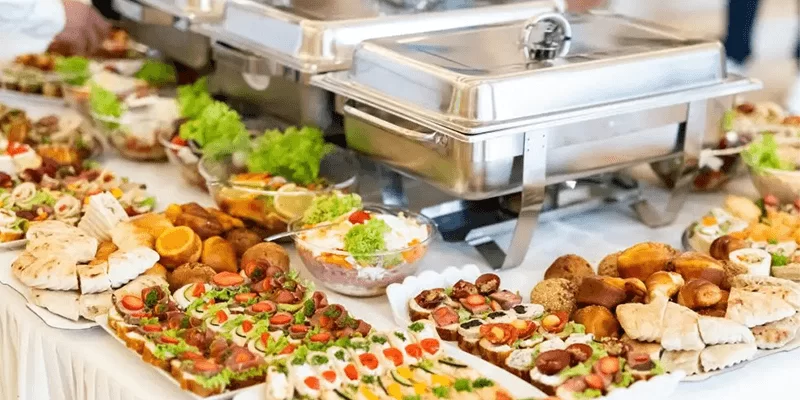 Party Ideas and Tips for Memorial Day Weekend
Memorial Day is a great time to show appreciation and remember the brave heroes who have fallen to protect our country. There are many ways to celebrate the holiday, and one tradition for many people is to host a party. Follow these tips for planning a get-together with your friends and family.
1. Display Your Patriotic Decorations
Decorate your space with red, white and blue to prepare for Memorial Day. You can keep it simple with the classic colors or go all out by adding stars and stripes to different areas of your home.
Make your party area look festive when you add banners, streamers, plates, napkins and tablecloths. If you'd like to save money on future holiday decorations, feel free to reuse these items when it's time to celebrate the Fourth of July.
2. Plan Some Games and Entertainment
Keep guests happy and entertained when you have lots of activities. You can set up cornhole, bocce or giant Jenga in your yard. If you want another way to pass the time with a bit of healthy competition, consider having a tournament with some card games.
As a different option, you can set up some karaoke with patriotic songs or everyone's favorite hits. You could also create trivia with questions revolving around Memorial Day and the USA. Offering prizes to the winning teams can encourage your guests to get involved.
3. Celebrate With Memorial Day Catering
Enjoy some delicious food this holiday, whether you want to grill burgers and hotdogs or serve another family-favorite meal. You can have peace of mind and spend more time celebrating with your guests when you cater crowd-pleasing foods for Memorial Day.
Caterers handle all the details, so you don't have to prepare a thing. Hors d'oeuvres offer an excellent way for guests to handpick snack-sized bites as an appetizer or throughout the party. For the main course, you can choose a buffet with various beverages, salads, entrees, sides and desserts, so there's something for everyone to enjoy.
Prepare for Memorial Day With Catering by Design
Get ready to have fun celebrating with your friends and family. Catering by Design can make your holiday a breeze with made-to-order food and expert catering services. We go above and beyond to ensure you have a seamless gathering or occasion.
Since 2000, our team has provided expert services for thousands of special events throughout Raleigh to Durham in North Carolina. We offer menus reflecting a diverse range of cuisines and cultures.
Want to discuss your Memorial Day food ideas with us? Please fill out a contact form and book our services today!