Pendo, founded in 2013 and proudly built in NC, was formed because of a need to understand product development success. The company's mission is to improve users' experience with different types of software. They do this by helping companies measure their own customers' experience with their existing applications using powerful analytics, in-application user feedback, and contextual guidance. As a result of their hard-work and dedication, Pendo was selected as a top 10 startup to watch by The North Carolina Technology Association in 2015.
We were recently asked to help out with one of their key conference events, Pendomonium 2017, held in downtown Raleigh. Pendomonium 2017 focused on learning best practices from some of the industry's best innovators for product, customer success, and marketing.
We took some great pictures of the after-party and wanted to share a few of them in this post. If you want to see the entire gallery from the event, please take a look at our Pendo Pinterest gallery by clicking here! Check out the menu below and let us know in the comments which items you'd like to try at your next event.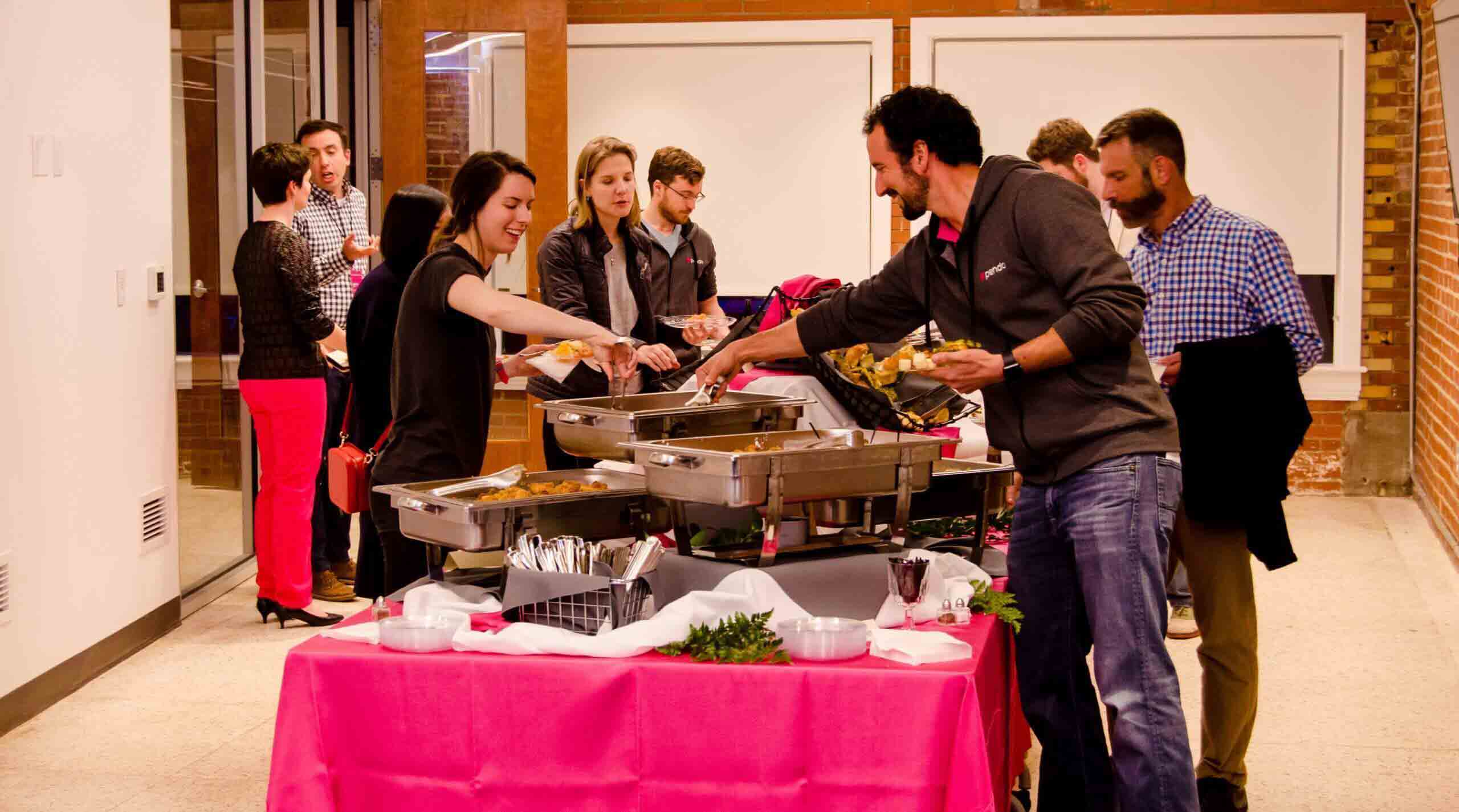 For Starters
Grilled Pita, Focaccia and Tuscan Bread
Hummus, Pimento Cheese and Tomato Basil Dip
Imported and Domestic Cheese Tray with a Seasonal Fruit Garnish
Assorted Gourmet Crackers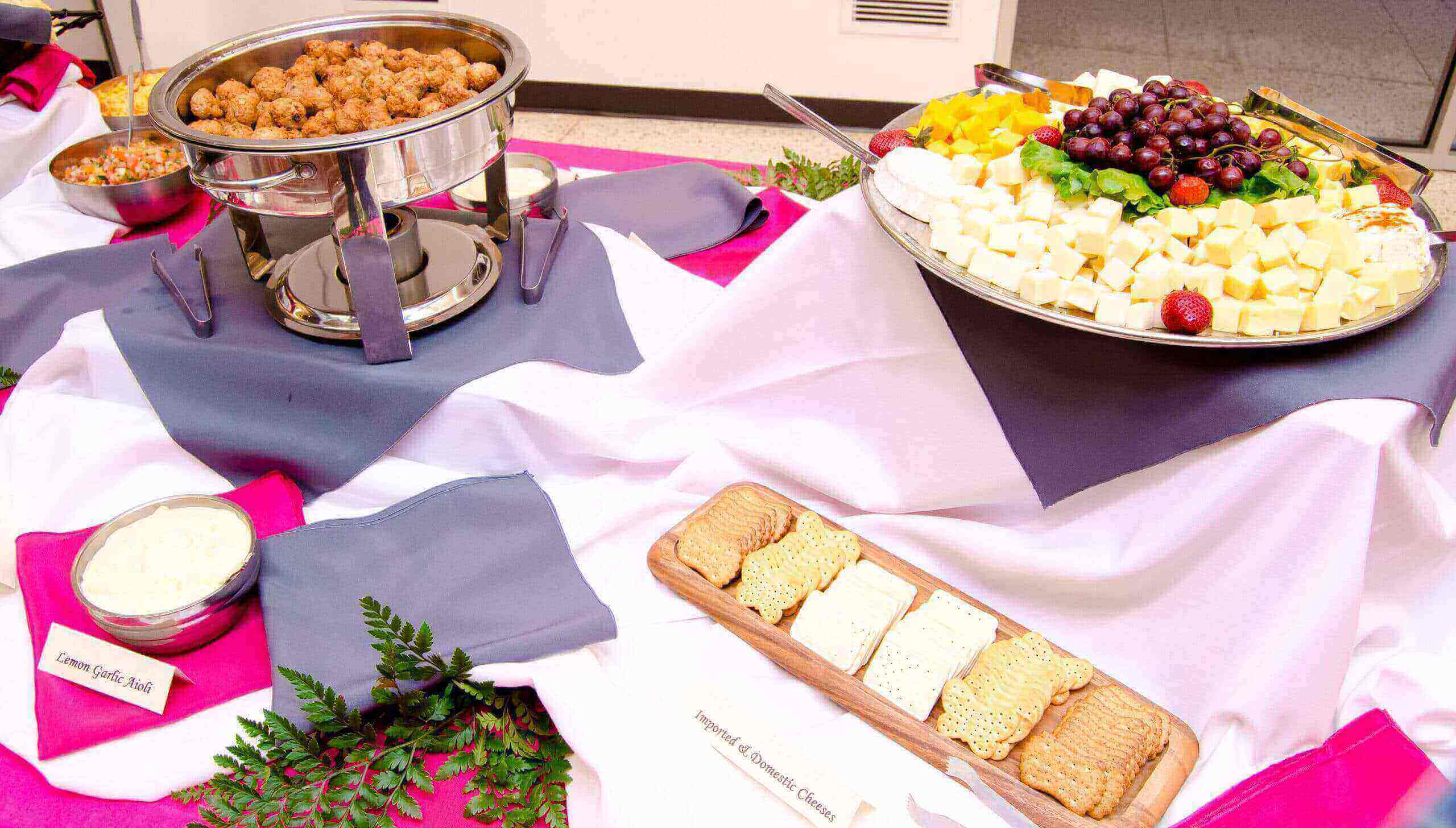 For Dinner
Chicken and Waffle Bites with Maple Syrup
Penne Pasta with Grilled Portobellos and Roasted Red Peppers in a Basil Cream Sauce
Low Country Crab Puppies with Lemon Garlic Aioli
BBQ Pulled Pork Crostini with Pickle Slice
For Dessert
Red Velvet Cake Shooters
Banana Pudding Tarts
Miniature Lemon Squares
Apple Pecan Pie Mini Tarts
Petite Cream Puffs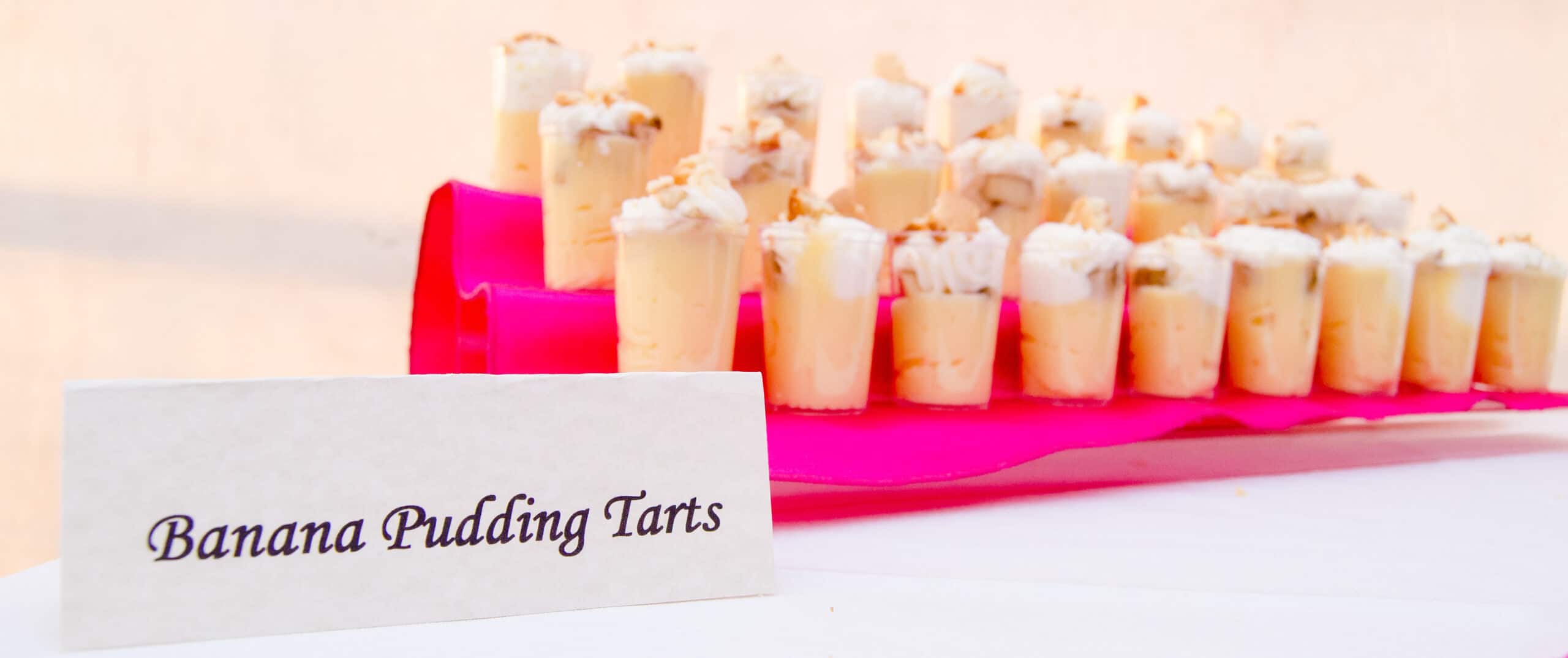 Thanks again to Pendo for having Catering by Design at their recent conference. If you've got an event of any kind coming up and want to serve great tasting and affordable food, keep reading to see how Catering by Design can help.
Awesome Raleigh Business Catering for Your Open House
Catering by Design is the number one source for all of your Raleigh business catering needs. We make your open house, or other business event, easy since we do all the work. If you do not need a full catering staff, we also offer an affordable delivery service.
Regardless of your event size, we've got the best menus for any of your catering needs. From university dinners, corporate events, luncheons, and awards banquets, to weddings, anniversary parties, social events and holiday gatherings, Catering by Design will ensure your food and fun is top shelf quality.
Please give us a call today to learn more about why we're the number one choice for Raleigh business catering services!