Durham Wedding Catering Tips to Create a Unique Reception Experience
One thing every bride can count on when planning her Durham wedding catering is that guests love a good meal. Truth be told, most guests look forward to the wedding meal more than any other part. Whether you're serving elegant and unique hors d'oeuvres, a traditional sit down dinner, or having a southern style buffet, people love to experience things they don't get every day. Once you've selected your caterer, sit down with the chef and share your vision and menu ideas. Make sure to incorporate the chef's recommendations, as they're the professionals here, but a mixture to suit everyone's tastes should be an easy compromise.
You can create a unique dining experience for your friends and family no matter what style wedding and reception you are having. So don't worry about how adventurous your guests are, or aren't, as these tips will help you have fun with planning your big day.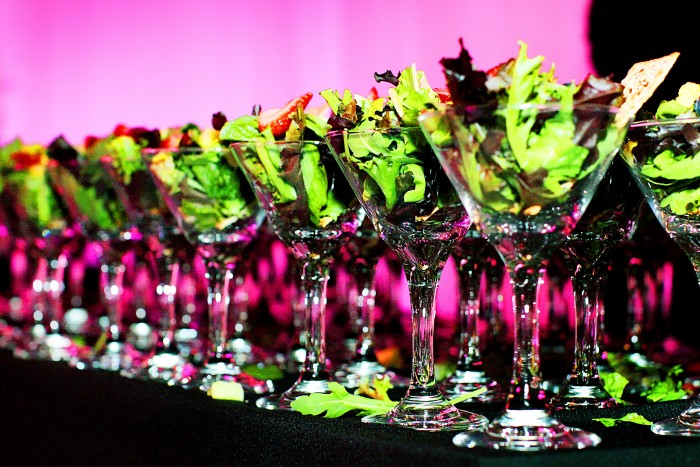 Create a Memorable Experience with Fashionable Food
Normal, nightly dinners compared to the meal you eat at a wedding reception differ in the meal experience you create. Your wedding reception catering should be a combination of entertainment and extraordinary food to create a night full of wonderful memories.
Show your wedding guests something different by using unique menu offerings, creative presentations and interactive food stations.
Don't be nervous about serving something out of the box. Guests might be hesitant at first, but by the end of the evening they usually end up loving the new experience.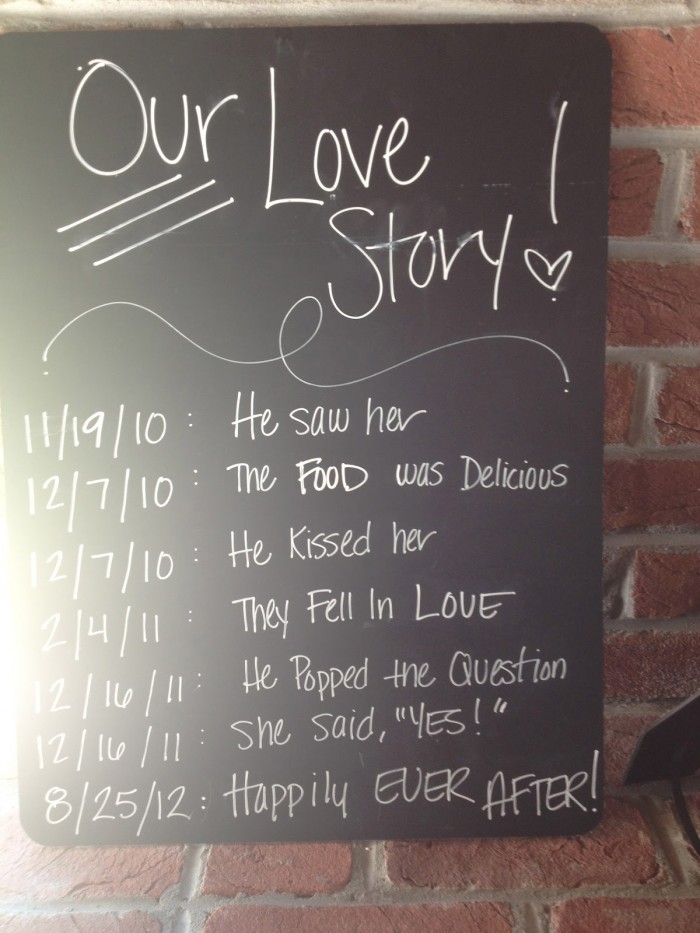 Be the Talk of the Town
Be aware that some of your guests probably attend a lot of weddings. After a while they can all seem the same. If you want to be the talk of the town then make sure to read up on all the new trends for your wedding season and incorporate them. You can even make your reception more personalized by including a sweet story about how your menu items, or décor, mean something special to you and your groom.
To have a reception that's outside the norm you don't have go crazy.
Durham Wedding Catering Tip: Choose something out of the ordinary by putting a modern and creative spin on a traditional dish or creating a miniature version of a classic.
The goal is for your food to keep your guests talking for not days, but for weeks and months after your wedding.
Playing it Safe
If you're going to have an adventurous wedding reception, make sure to have a few safer offerings for guests that are more reserved. Start with a few items that you know you cannot go wrong with. Even with safer menu items, like traditional carving stations, you can still put a modern twist on them by making them more interactive by combining it with a way to create your own sliders.