We recently had the honor and privilege of catering the Duke Medicine Resident's Charity Auction event that was held at the Power Plant's newly refurbished Boiler Room facility. This rustic event venue is located in downtown Durham's American Tobacco Campus. The Boiler Room consists of a main pavilion, the great hallway, and a rear horseshoe shaped corridor that circles around the base of the iconic Lucky Strike smokestack. This dramatic setting is perfect for any charity event, wedding reception, catered function, or any other type of public event need. The power plant facility was originally constructed in 1930, but has recently been restored back to a representation of its former glory featuring the original mammoth coal-fired boilers. We would like to thank Duke Medicine for choosing us to be a part of their wonderful event.
We've posted some of our favorite pictures from this great event, but if you want to see the entire gallery, you'll have to visit us on Pinterest.

The event's guests were treated to a buffet of Heavy Hors d' Oeuvres. The buffet started off with a lovely display of Fresh Grilled Tuscan, Pita and Focaccia Breads that were served with Humus, Olivada, and Tomato Basil Spreads. Next was an irresistible tray of Imported and Domestic Cheeses, Assorted Crackers, and a Seasonal Fruit Garnish.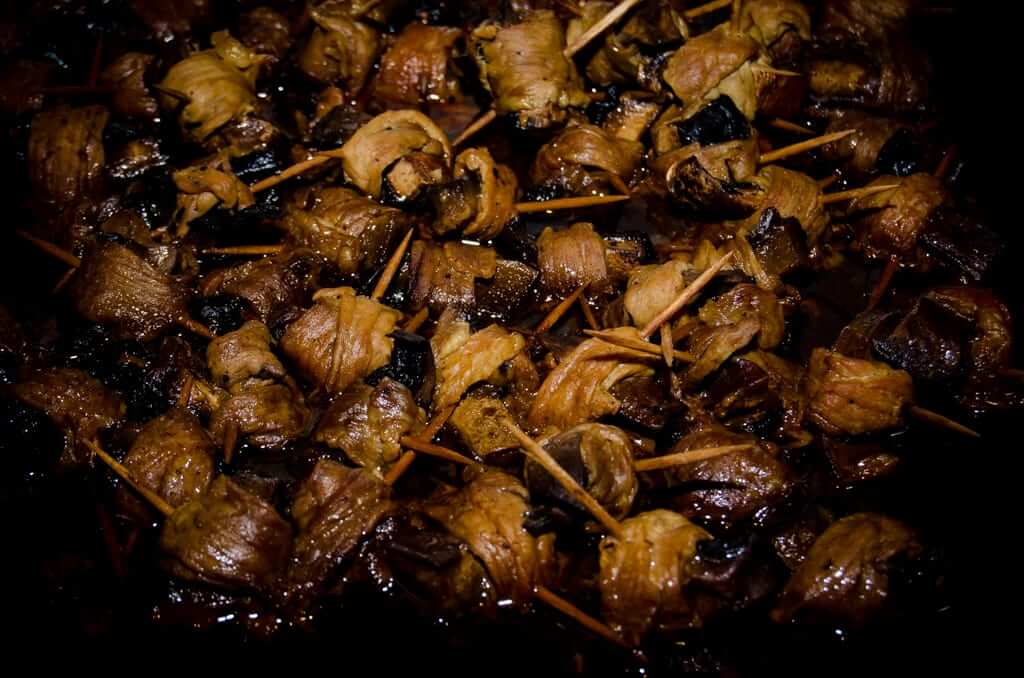 We also featured one of our most requested dishes, our famous Beef Wrapped Portobellos with Sesame Ginger Demi Glaze. These delicious bites were paired with our finger sized Springs Rolls which were served with our Sesame Ginger Dipping Sauce on the side.


Next, we had our Miniature Crab Cakes with Lemon Aioli on full display. These mini-morsels are always a big hit wherever we cater.


Finally, the party-time Parmesan Crusted Chicken Bites were served with our homemade Apricot Mustard dipping sauce. The tanginess of the mustard paired with the sweetness of the apricots just makes this dipping the sauce the perfect full flavor companion.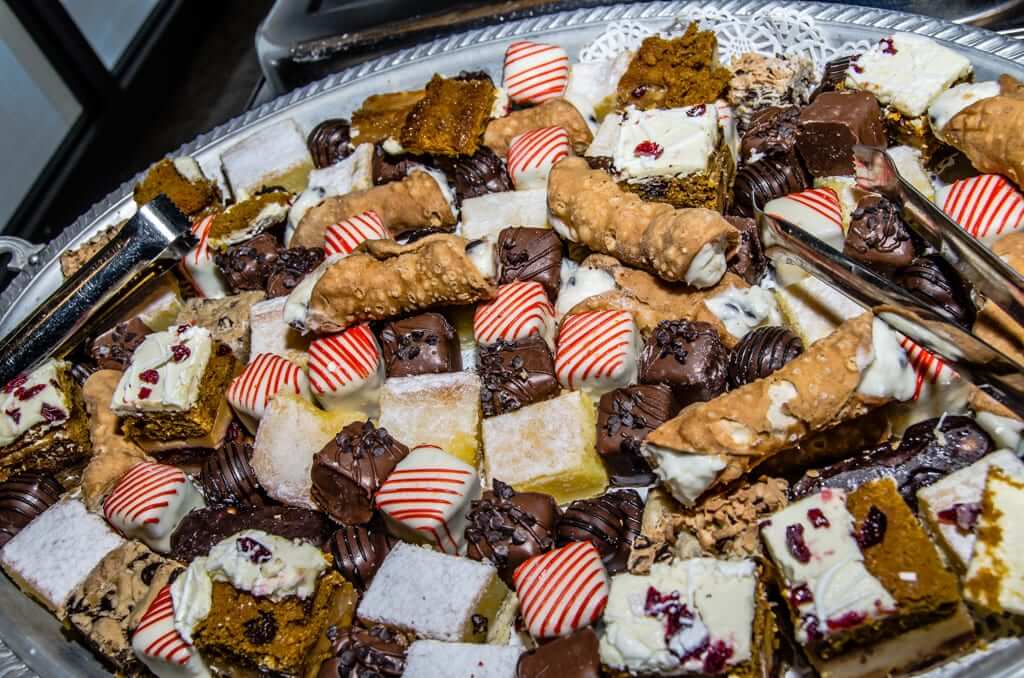 The dinner buffet was anchored with a delectable dessert tray that all the guests devoured. These Assorted Miniatures consisted of Lovely Lemon Squares, Double Chocolate Bites, Mini Cannolis, Elegant Eclairs & Creamy Creme Puffs.
Quality Charity Catering Raleigh NC
When you need the best customer service, and most affordable menus, look no further than Catering By Design. We've been the number one catering company in the Triangle for decades. We understand exactly what it takes to make sure the food at your next charity event tastes great and is displayed beautifully. Call us today to book your next event or to ask us any questions that you may have.While you're on the phone, be sure to ask us about our Lunch & Learn program.