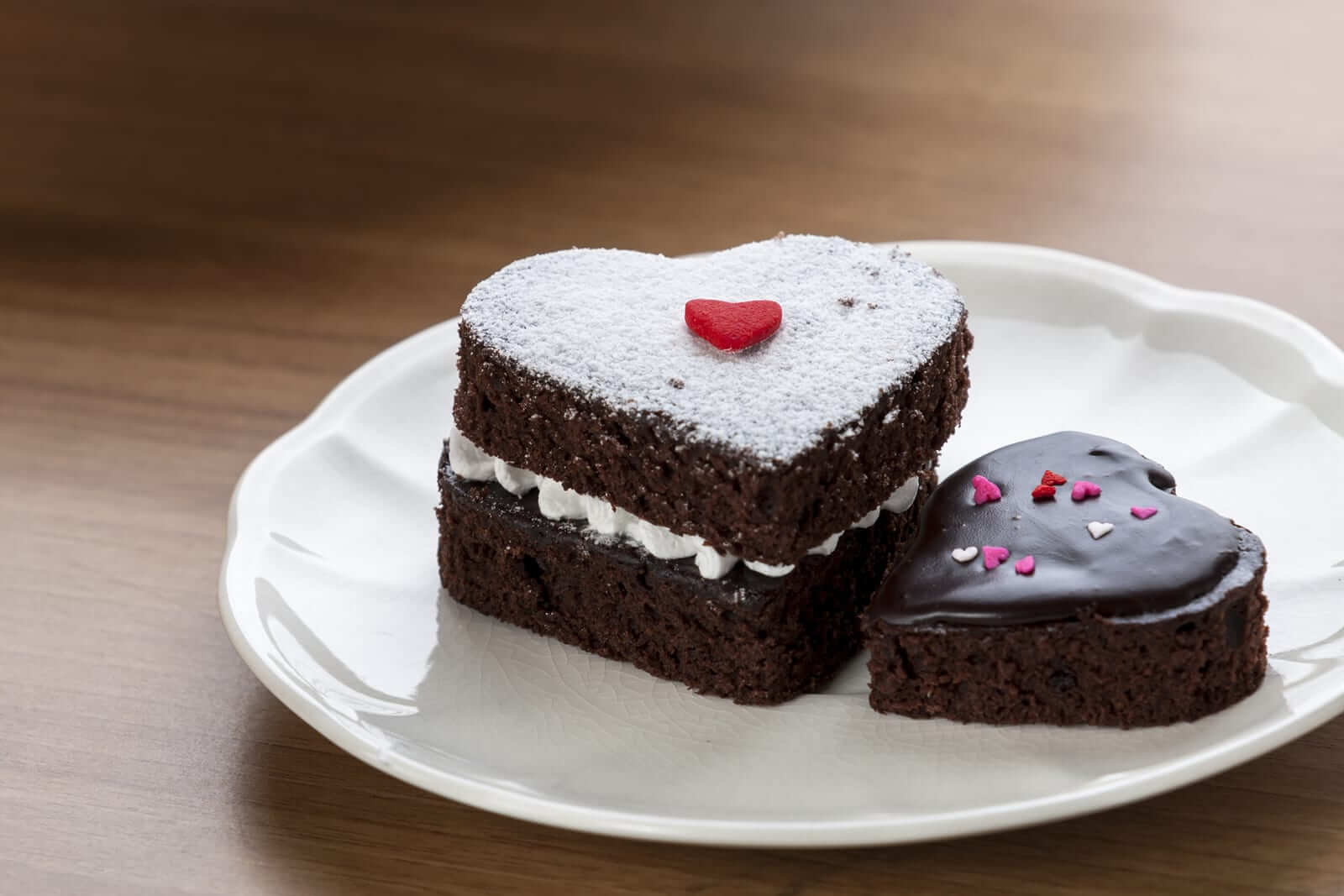 Valentine's Day is this weekend and we've got a great heart-shaped dessert recipe for you. This moist, heart-shaped chocolate valentine cake will be a great addition to any Valentine's Day Party. This recipe serves 16 so take it to work, school, a neighborhood party, or just simply bake one up for your family. If you're having the biggest and baddest Valentine's Day Party, let one of the top Raleigh caterers take care of all of the heavy lifting. At Catering By Design, our menus are budget friendly for both small and large events. Give us a call today and let us know how we can help you with all your party needs.
Prep Time: 45 minutes
Total Time: 1 hr 45 minutes
Ingredients:
Cake:
3/4 cup – oil
2 1/3 cups – boiling water
2 1/3 cups – granulated sugar
3 – large eggs; room temperature
3/4 cup – unsweetened cocoa powder
1 tablespoon – vanilla extract
2 1/2 cups – all-purpose flour
2 teaspoons – baking soda
1 teaspoon – salt
Frosting:
1/2 cup – butter, softened
3 cups – confectioners' sugar
1/2 cups – heavy whipping cream
1 1/2 teaspoons – vanilla extract
6 ounces – unsweetened baking chocolate, melted and cooled
Chocolate Hearts:
1/2 cup – milk chocolate chips
1/2 cup – white chocolate chips
1/2 cup – semisweet chocolate chips
Directions:
First, you'll need two 8″ x 2″ heart-shaped cake pans. Now preheat your oven to 325F. Coat your pans with nonstick spray and line the bottoms of the pans with wax paper. To make the cake, boil the water, remove from heat, and pour it into a medium sized mixing bowl. Mix in the cocoa powder and stir until smooth. Allow to cool and mix in the sugar, oil, eggs and vanilla extract. Beat with your mixer on medium speed until good and blended. Now set your blender on low and mix in the flour, baking soda and salt. Beat until the batter is smooth and thin. Divide this mixture into the two pans and bake these for 45 to 55 minutes until a wooden toothpick, or knife, can be inserted into the center of the cake and it comes out clean.
Next, let the cakes cool in their pans on a wire rack for about 10 minutes. Then run your knife around the edges of the cake, turn the pans over on the rack and peel off the paper so the cakes can cool down completely.
Now let's make the frosting. Take your mixer and beat the butter and vanilla on medium in a large bowl until everything is nice and creamy. Reduce the mixer to low and beat in 1/2 cup of sugar, and then the melted chocolate. Now beat in the remaining sugar and 1/2 cup of cream, alternating between the two. Increase the mixer back to medium and beat until this mix is spreadable. You can add a touch more cream if needed.
Now assemble the cakes by turning them right side up and trimming the tops if needed. Place one cake layer top side down on a serving plate and spread the top with 1 cup of your frosting. Add the second layer to the first by placing it top side down. Brush off any excess crumbs and coat with a thin layer of frosting. Then spread and swirl on the remaining frosting and cover any gaps. Now let's make the chocolate hearts to top the cake off with.
You'll need a few small heart-shaped metal cookie cutters and maybe some red paste food coloring. Melt 1/2 cup of the semisweet chocolate chips. Follow the instructions on the package. Pour this liquid onto your lined baking sheet and spread with a metal spatula into a thin square. Place in the refrigerator for about 5 minutes, or until it has set. Take a shallow bowl and fill it with hot water and dip your cookie cutter in for about 30 seconds, tap off the water and cut out the chocolate hearts. You'll repeat this process with the 1⁄2 cup milk chocolate and the 1⁄2 cup of white chocolate chips. Take some of the red food coloring and use it to tint some of the white chocolate chips. Serve these with the cake on the side, or as a cake topper.