[metaslider id=6852]
We had the lovely pleasure of displaying some of our favorites from our very own wedding menu over the weekend at Bed Bath & Beyond's Rock Your Registry Event at their Cary, NC location at Crossroads Plaza. We were one of a select group of local vendors and corporate manufacturing reps that helped to answer all of the questions that the lucky brides and grooms had about making their big day, and new life, fabulous. Catering By Design was lucky enough to be chosen as the only food caterer at this year's event with Gigi's Cupcakes and The Freezing Pointe providing all of the sweet treats. I had a chance to sample the homemade Coffee Bean Crunch ice cream from The Freezing Pointe, and let me tell you, even on a cold night in January the ice cream was a huge hit with the entire crowd. Be sure to keep them in mind for a unique way to have dessert at your wedding.
The registry event was truly rocking with a DJ playing great tunes as the happy couples competed in a dance-off for some amazing door prizes including Mikasa place settings and a Dyson vacuum cleaner.
We sprinkled this post with a few of our favorite pictures from Sunday night's event, but to see the entire gallery, you'll have to follow us on Pinterest. Also, don't forget to like us on Facebook. We're always sharing helpful tips for arts and crafts, recipes, and fun family events that are easy on the budget.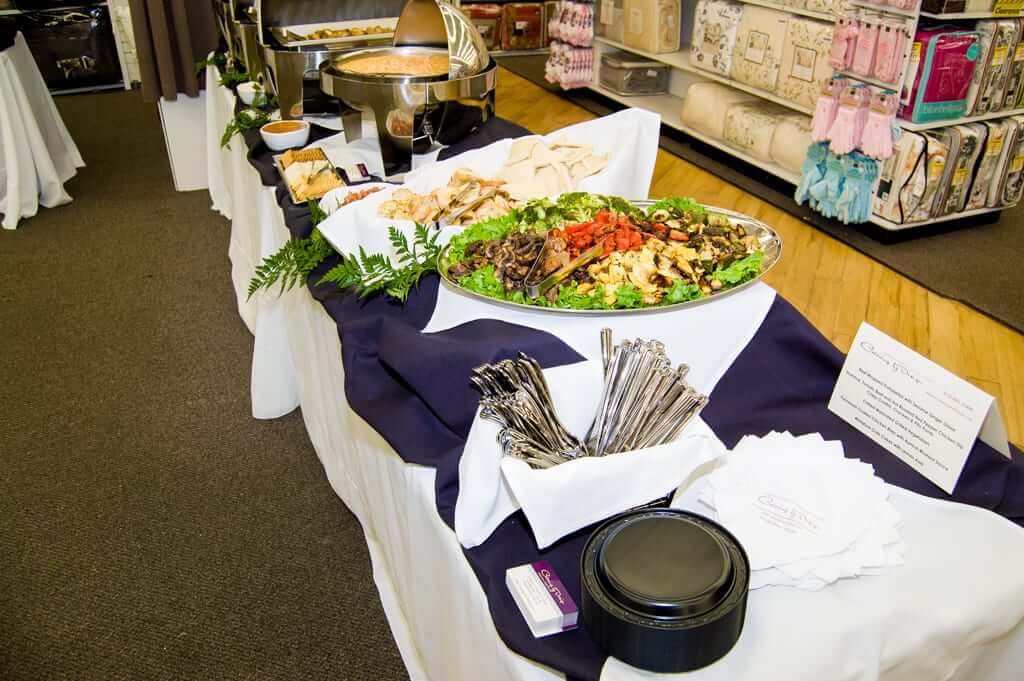 For the registry, we started out the guests on the lighter side with a beautiful array of Chilled Marinated Grilled Vegetables, with breads and gourmet crackers.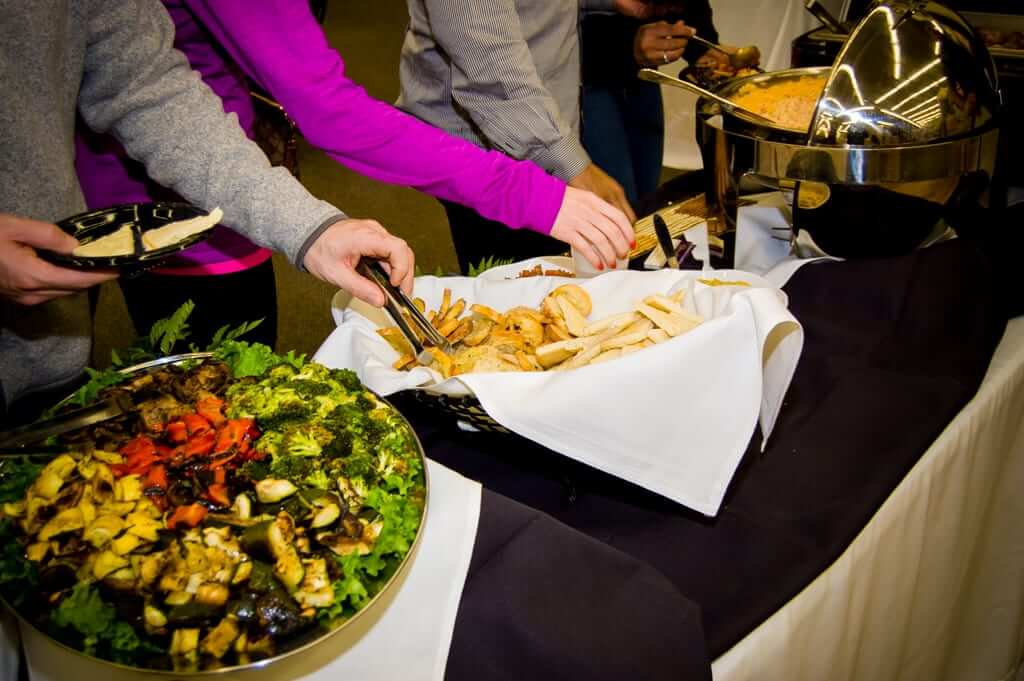 Then the guests moved down to our homemade Hummus, Tomato Basil and Hot Roasted Red Pepper Chicken Dips that were served with a variety of Crispy Crostini, Crackers and Pita Points.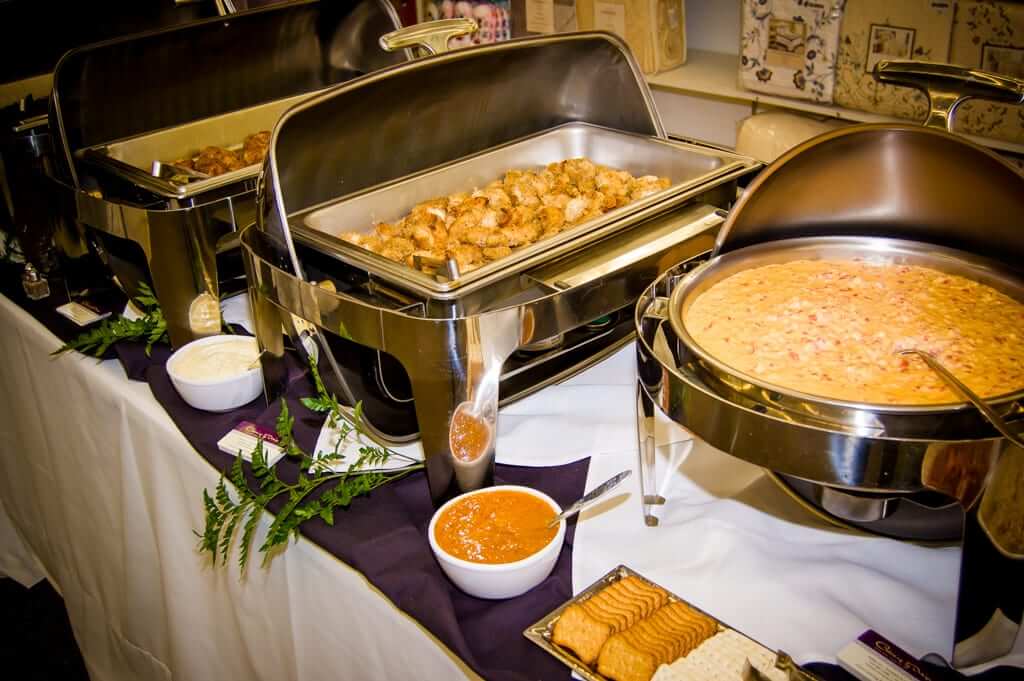 On the heavier side, we served some of our most requested menu items. Our Parmesan Crusted Chicken Bites with Apricot Mustard Sauce are always a big hit and the miniature Crab Cakes with Lemon Aioli had the crowd coming back for seconds, and even thirds.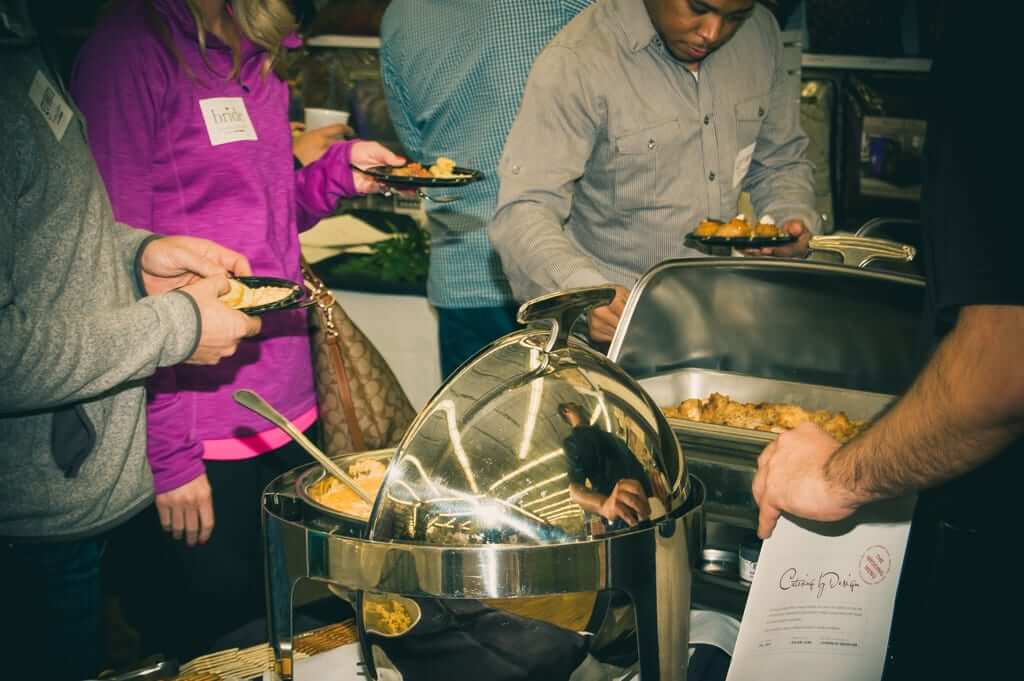 The star of our show was the Beef Wrapped Portobellos with Sesame Ginger Glaze. This heavy appetizer is one of our biggest crowdpleasers. I'm glad we were prepared for the hungry brides and grooms because we almost ran out of the tasty morsels. Just goes to prove how our food really speaks for itself.
World Class Cary Wedding Catering
There is a reason we're considered the best of the Cary wedding catering companies, and that's because of our top notch customer services, affordable menus and great food and flavors. Brides, we offer FREE menu tastings whereas some of our competitors charge for this service. We let our food speak for us so come on down and schedule your tasting today.