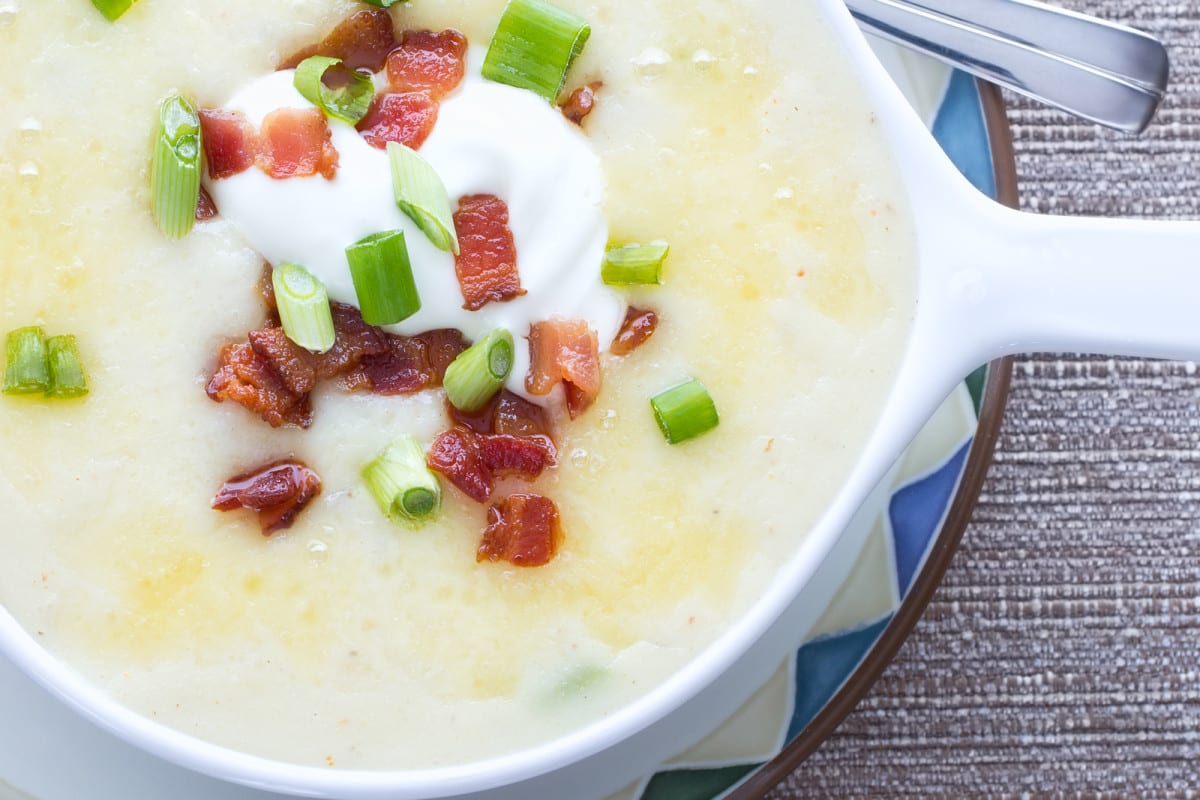 Winter is a special time of the year in most cities across the nation, especially the colder states. Whether you're hitting the slopes on opening weekend or building snow-people outside with your family, nothing beats warming up with delicious bowl of hot soup. Here is one of our favorite soup recipes for you to try this winter. Let us know what you think in the comments. For your entire event catering Raleigh NC needs, call Catering By Design. We'll serve you the best food, at the best prices … just check out our menus.
Potato Soup
I love potato soup. This dish is one of my most favorite cold weather comfort foods and it's really easy to make. Total time for cooking and prepping this should be about an hour total, for everything. How great is that?
Ingredients:
6 slices bacon cut into 1 inch pieces
5 large russet potatoes
3 1/2 teaspoons salt
1 cup of sour cream
1 stick of butter
2 2/3 cups of whole milk
1/2 teaspoon of black pepper
4 thinly sliced scallions
3/4 cup of shredded sharp Cheddar cheese
Directions:
First, you'll need to peel, rinse and cut the potatoes into thirds. Next, place the potato chunks into a large pot, cover with water and add 2 teaspoons of salt. Bring to a boil then reduce the heat and simmer. You'll need to cook the potatoes until they are very soft – this can take upwards of several minutes to an hour. While the potatoes are simmering, cook the bacon pieces over medium heat in a skillet until crispy and relocate them to a paper towel to drain.
After the potatoes have cooked, drain them and discard the water from the pot. Mash the potatoes until they are smooth and add the sour cream and butter. Stir this mixture until all the butter is melted and then add the milk, pepper, and remaining salt. Bring the soup back to a simmer for 5 – 10 minutes. Serve hot and garnished with scallions, cheese, and cooked bacon from earlier.
Event Catering Raleigh NC | Catering By Design
When only the best will do, call Catering By Design for top notch customer service and event catering Raleigh NC services. About the only thing better than our food is our service. We'll treat you like family and our menus are not only affordable, but they're also perfect for any occasion. Call us today and ask us about our Lunch & Learn program for corporate catering.