[metaslider id=9146]

The North Carolina Botanical Garden, located in Chapel Hill, is a beautiful and unique place to get married and have your wedding reception. With several different spaces available, this venue can support large weddings and has intimate settings for smaller private affairs. If you're looking for an outdoor space with lots of charm, be sure to click the link and check out their wedding packages.
We recently had the great pleasure of providing the food for an amazing wedding at the North Carolina Botanical Garden and wanted to share some amazing pictures. We want to wish the newlyweds, Lindsey and Chris, all the best and thank them for allowing us to help out and take part in their special day. If you'd like to see all the pictures from the wedding reception, check out our Pinterest gallery. If you are in need of affordable Raleigh wedding catering, contact Catering by Design. We offer free menu tastings for brides and grooms, a service some of our competitors charge for.
Highlights | North Carolina Botanical Garden
For cocktail hour, the guests were greeted with a Southern favorite, Fried Green Tomatoes with Roasted Sweet Pepper Aioli, along with a colorful tray of Imported and Domestic Cheeses with Assorted Gourmet Crackers garnished with Seasonal Fruits.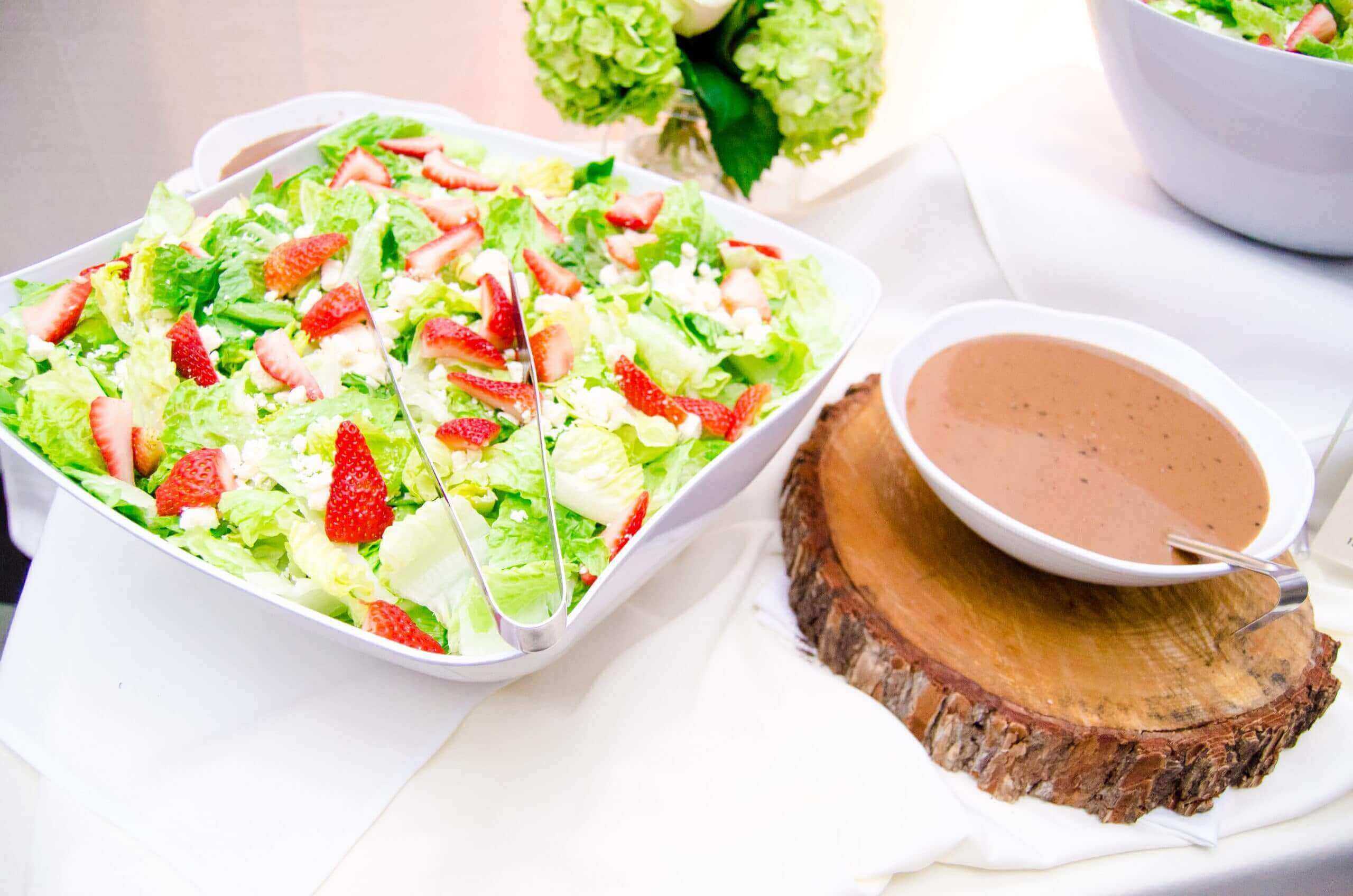 For dinner, the buffet started with a beautiful spring salad consisting of Crisp Romaine with Fresh Strawberries, Feta Cheese, and Walnuts Tossed in our Tangy Balsamic Basil Vinaigrette dressing.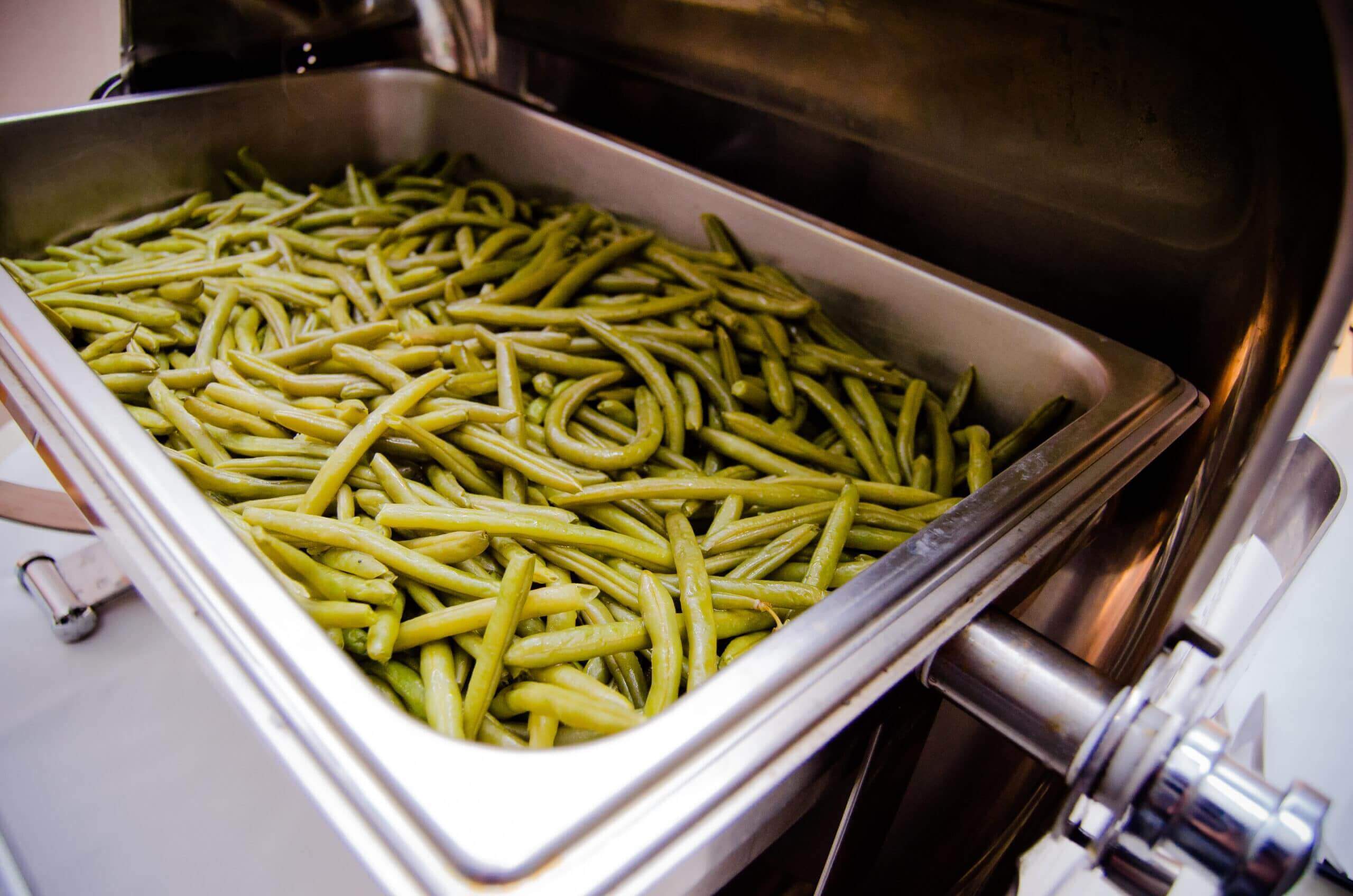 We also served these Lightly Seasoned Green Beans, which paired wonderfully with the carving station.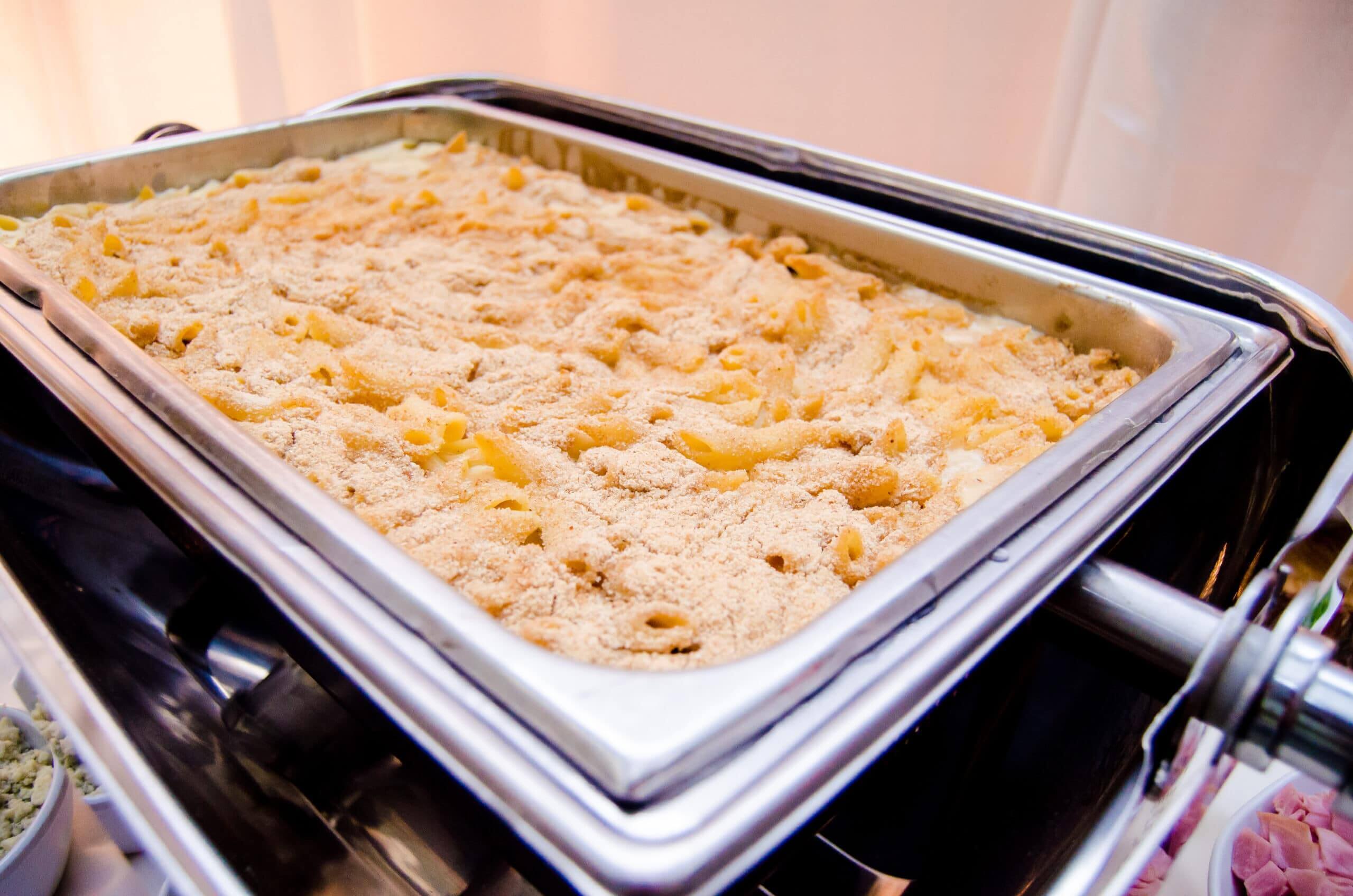 One of the menu favorites was this interactive Creamy Mac and Cheese Bar. Toppings for the station included: Shredded Cheddar Cheese, Blue Cheese Crumbles, Fresh Cut Chives and Bacon Bits, Diced Smoked Ham, Fresh Green Onions, and Diced Fresh Tomatoes.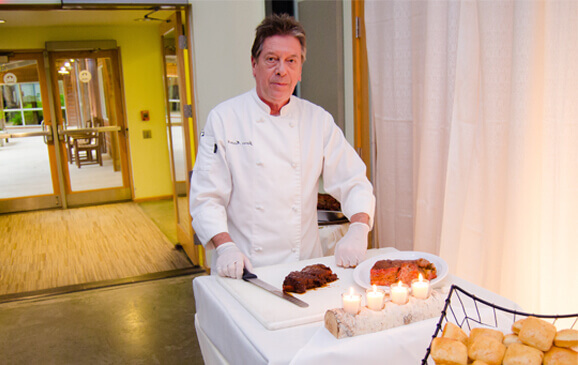 Anchoring the dinner buffet was Chef James manning the Carving Station. Guests enjoyed this tender BBQ Beef Brisket which was served with Fresh Assorted Rolls and Sweet Cornbread. For dessert, everyone enjoyed the lovely and delicious wedding cake.
Really Affordable Raleigh Wedding Catering | Catering by Design
We love being able to serve such wonderful families and be a part of these big days and life changing events. If you need the very best in Raleigh wedding catering, please consider Catering by Design. Our wedding menus can fit any budget and we offer free tastings. Call us today or just drop by our kitchen to find out more.