Planning a rehearsal dinner does not have to be frustrating, or stressful, especially if you want to do something a little nontraditional. In the last post, we gave a little advice on a few out of the box ideas for your rehearsal dinner. These included a backyard cookout with karaoke, bowling, and heading out to a sporting event. Go back and read it here.
In part two we are going to suggest even more awesome ways you can have a fun and memorable rehearsal dinner event. If you're in need of affordable, yet awesome, Raleigh event catering for your dinner or wedding reception, please give us a call. Our food, service, and prices will blow you away.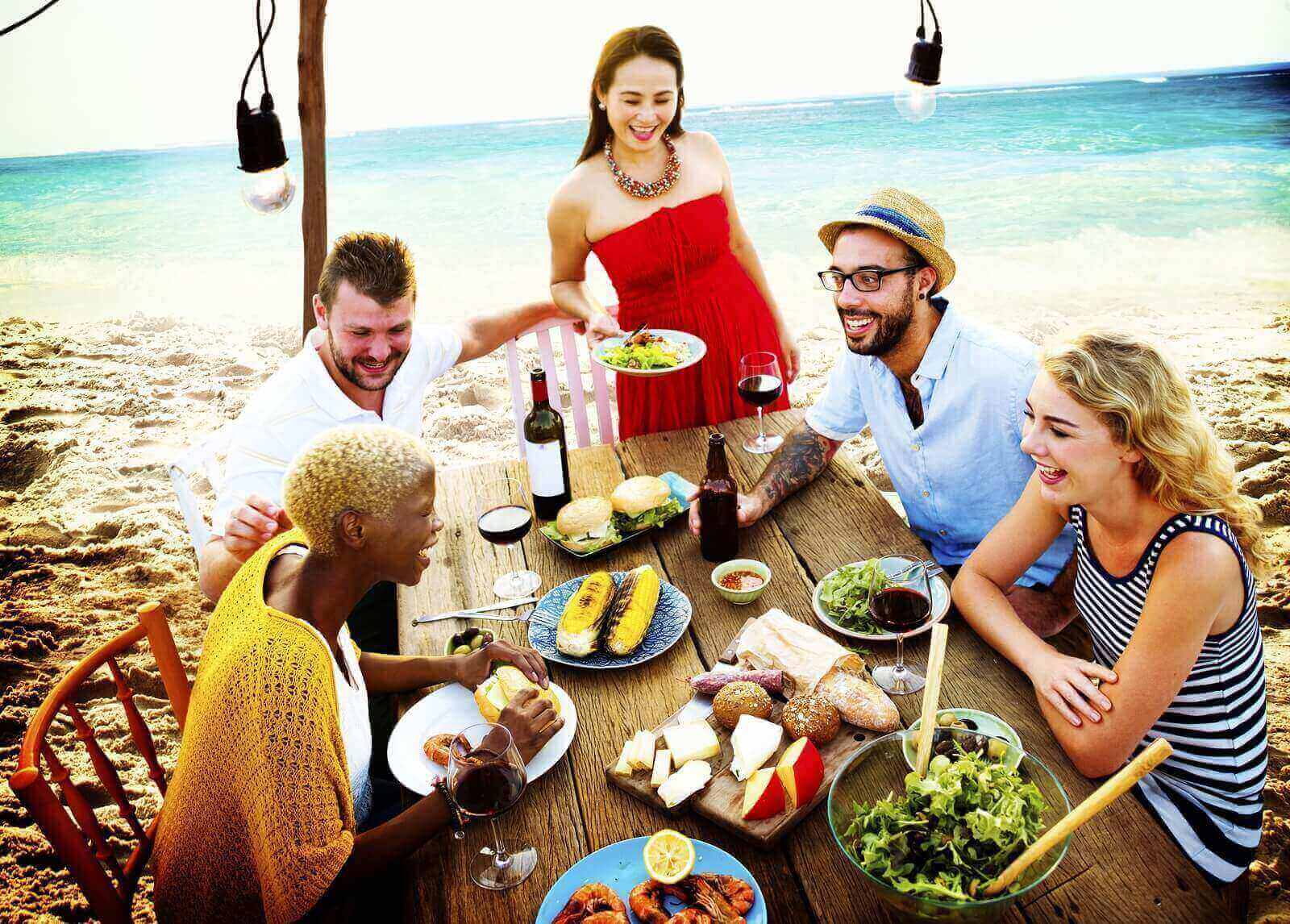 More Fun Ideas for Rehearsal Dinners
Beach Party
If you're having a summer wedding, then having a beach party or beach theme can be really fun and exciting. Can't make it to the beach? Then transform your backyard into a tropical paradise. Hang hammocks in the backyard, serve fruity drinks with tiny umbrellas, and light some tiki torches for a nice touch. Have a light buffet to keep the guests up and moving about.
Golf Party
You can go all out for 18 holes or take it down a notch with putt putt, but a golfing party will definitely be a good time. If you cannot make it out to the course, head down to your local thrift store and purchase a few used putters. Set up putting greens, or a mini-golf course in your backyard. Give out prizes for a hole-in-one, and other fun categories like "worst putter."
Casino Night
Another fun idea for a memorable rehearsal dinner is to have a casino night. Classic games like blackjack, roulette, and craps make for fun options. There are several inexpensive entertainment companies in the Triangle that can help you by providing professional dealers, chips, and all of the gaming equipment. Having dinner beforehand, or setting up a double sided buffet, is a good idea as most guests will not be sitting while playing these games. You can have fun prizes for all the big winners.
Hopefully these last two posts will help you plan an awesome summer wedding rehearsal dinner. If you need more ideas, or a great catering service, call the professionals at Catering by Design. Keep reading to learn more.
Affordable Raleigh Event Catering for Summer Weddings | Catering by Design
Memorial Day is almost here and Catering by Design is ready to provide your family and friends with the best Raleigh event catering services available. We have a great menu that will fit any sized budget or type of event. We specialize in family, social, community, and corporate events as well as wedding receptions, birthdays, anniversaries, and more. You can also customize your catering menu, truly making your event "catering by your design".
Give us a call soon to schedule either a delivery or full service catering.