The Southern Bridal Show and Expo wrapped up Sunday, April 6th. Magic and enchantment was in the air with over 150 vendors from the Triangle showing off the hottest wedding trends for 2014. Raleigh NC wedding catering ideas were provided by Catering by Design. Our menu samples received rave reviews from the brides, grooms and their families. We want to thank everyone who helped make the expo a success and a special thanks to all the brides and grooms that stopped by our booth. Below are some highlights from the Southern Bridal Show to give you a taste of the event. If you would like to see the entire event gallery, visit us on Pinterest!
Hot for 2014 are interactive food stations. We incorporated this wedding trend with our booth so guests could have fun and design their own plate with as much or little food as they liked. Here we featured delicious Beef Wrapped Portobellos with Sesame Ginger Demi Glaze, Smoked Chicken and Roasted Pepper Dip, Crostini, and various home made Humus and Salsas.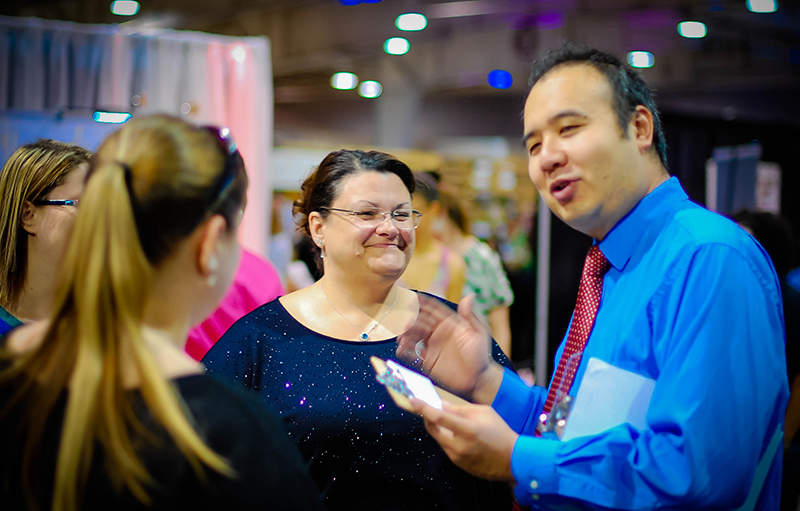 Live, Laugh, Eat! At Catering by Design, we serve your family with a smile. Here is a lovely group registering for our free China giveaway during the Southern Bridal Show and Expo!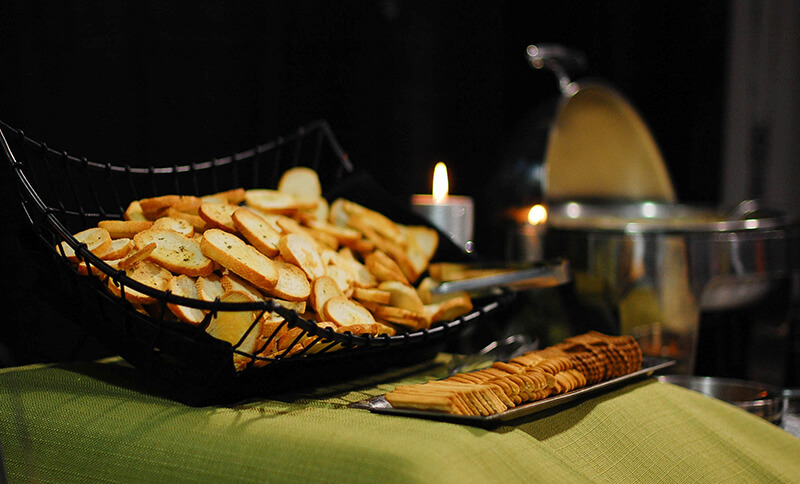 Even simple wedding foods can have an air of elegance if displayed properly! Here our Cristinis are well lit by candles nestled between two complimenting dishes.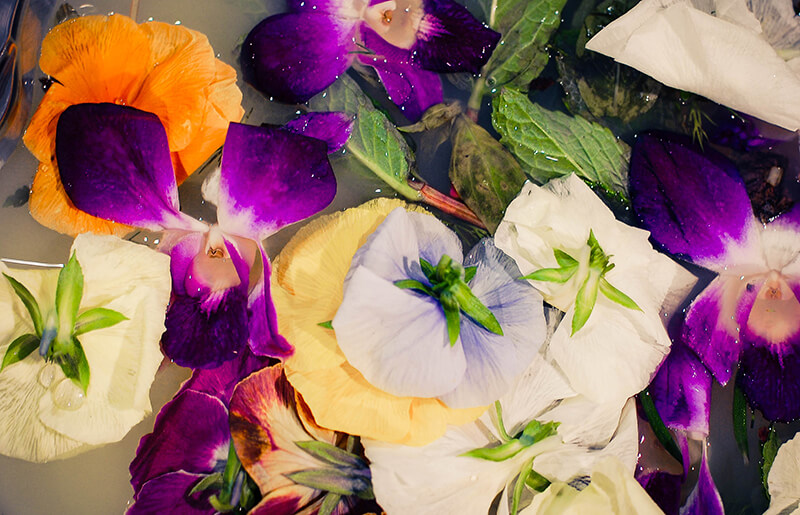 Pictured above is what we like to call "Summer In A Cup". Our signature summer lemonade is a perfect beverage for summer weddings or corporate events. We combine basil, mint and edible flowers to give this lemonade a fresh and clean taste.
Raleigh NC Wedding Catering Super Tip: Edible flowers are great for the DIY caterer. Edible flowers add amazing color to your dishes and have a dramatic impact on your guests.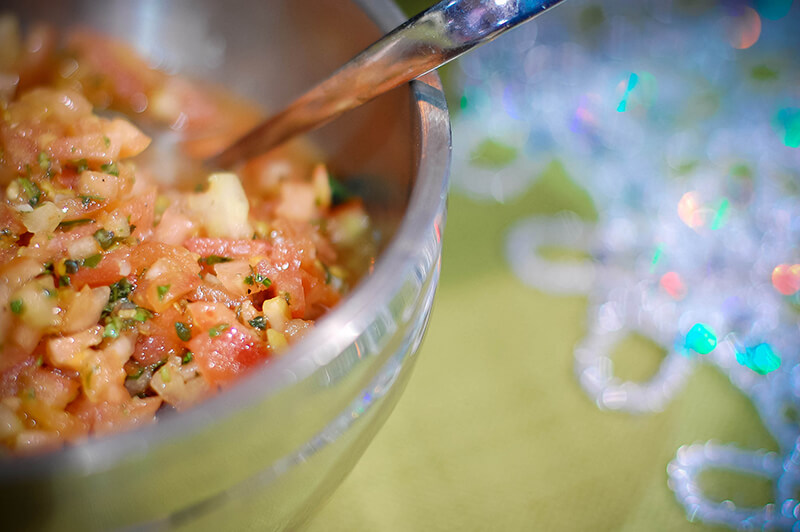 Fresh and local is our mantra. At Catering by Design, we are passionate about our food. That's why we use only the freshest ingredients, sourced locally, to create incredible flavors. Here we featured some of our homemade salsa. Simple, fresh and delicious, this hor d'oeuvre works well for any catered event.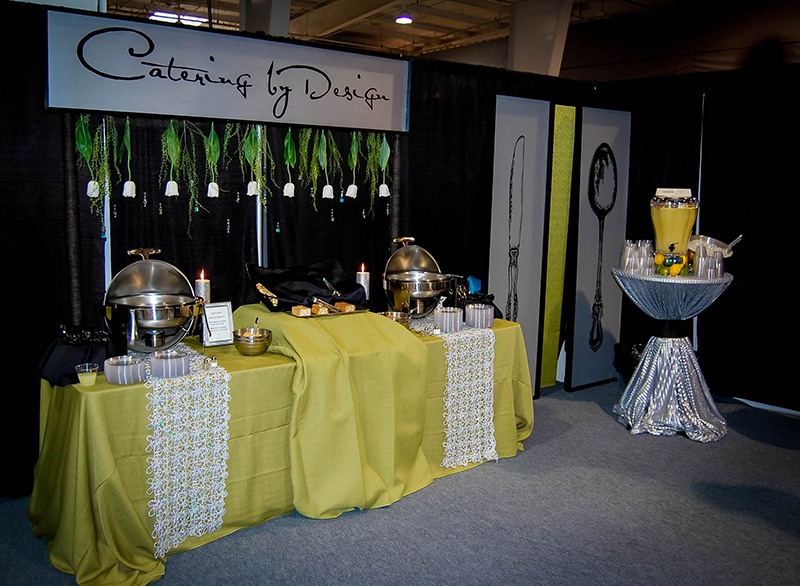 Catering by Design is a Wedding Wire Award Winning Caterer three years in a row – 2012, 2013 and 2014! We have menus that fit any budget! Contact us today, and let's start planning a meal that you and your groom will remember for a life time!