[metaslider id=10268]

The Barn And Gardens At The Little Herb House is Raleigh's number one choice for rustic and country weddings. This outstanding venue features a 20 acre pasture of rolling green grass, a 10,000 square foot herb and flower garden complete with a water feature, stunning ironwork, a lighted pergola, as well as a converted 20 horse stall barn. There's even a spacious bridal suite. This furnished, two-bedroom, two-bathroom guest house is the perfect space for the bride and her girls to prepare for the wedding ceremony.
We recently catered a beautiful wedding at The Barn And Gardens At The Little Herb House, and wanted to share a few of our favorite pictures from the reception. If you want to see all the images, please visit our Pinterest gallery. If you need great Raleigh wedding catering at an affordable price, don't hesitate to call Catering by Design. You'll love our free menu tastings.
The Barn And Gardens At The Little Herb House
The rustic bar is the just the right size to serve all of your wedding guests. It's conveniently located away from the dance floor and in space that does not hinder foot traffic.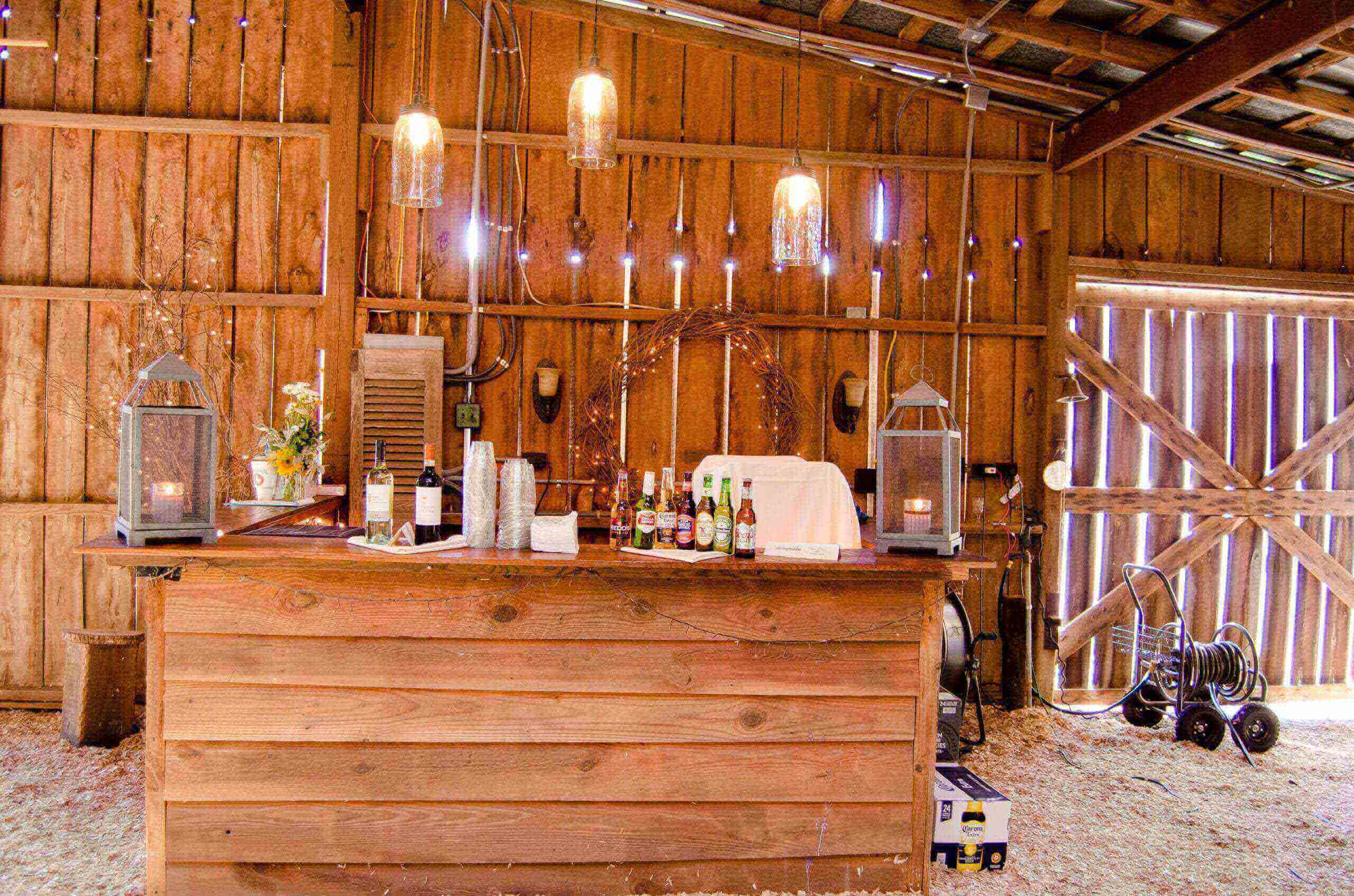 Gorgeous table settings and colorful centerpieces looked dramatic against the aged barn wood.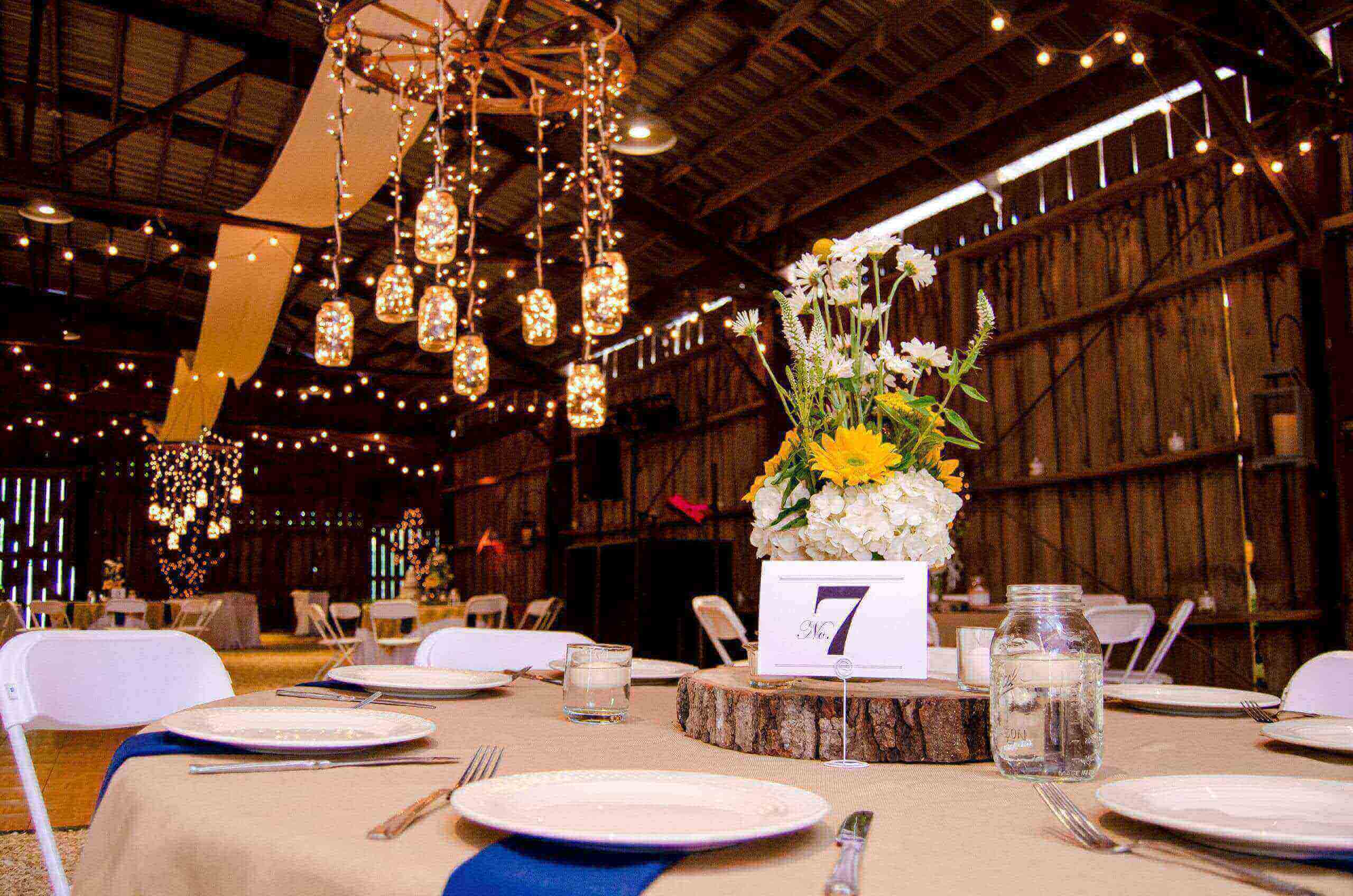 The wedding party table was lush with greenery using many different real plants as garland and runners. The candlelight gave off a romantic feel.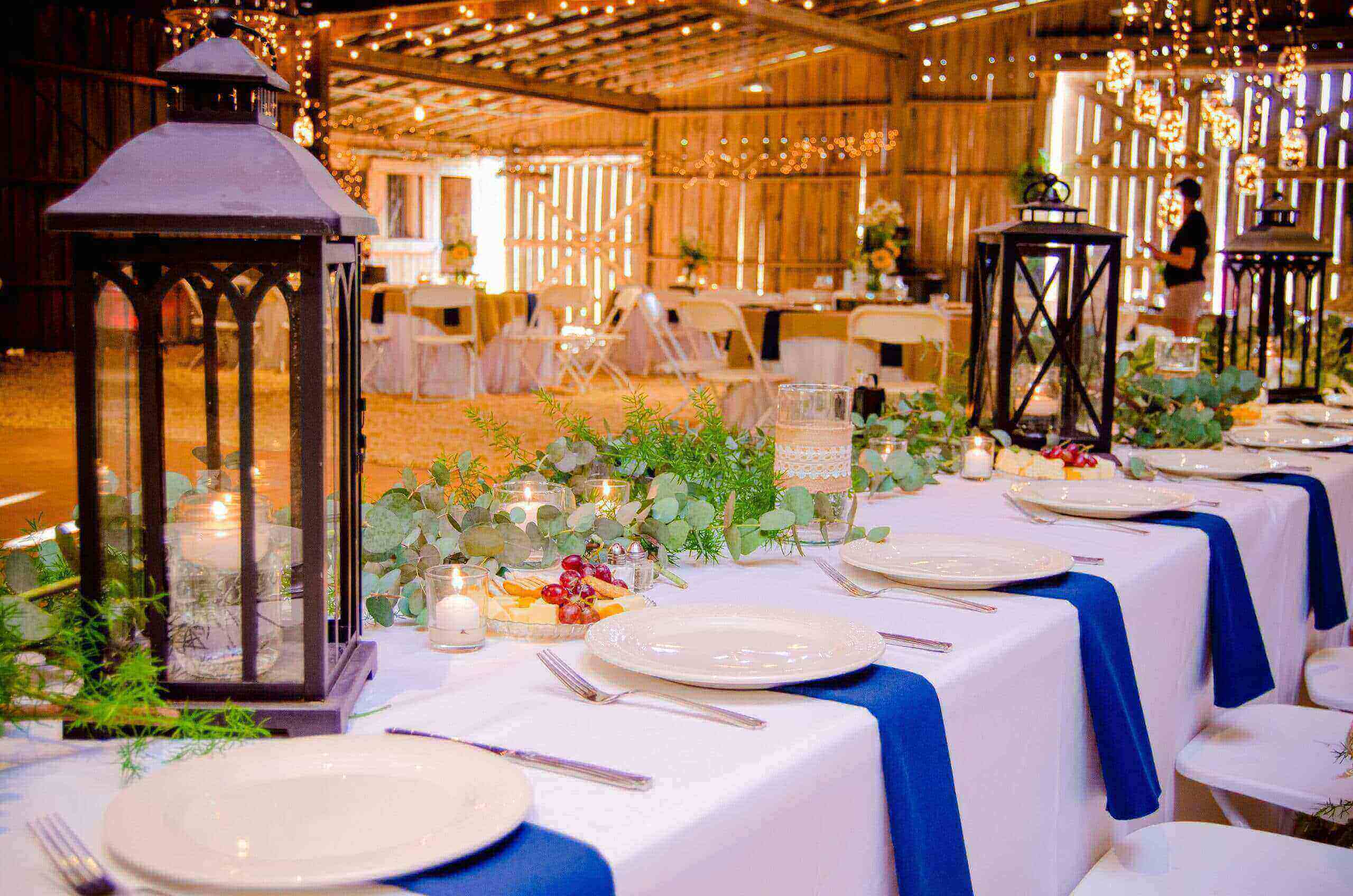 The entrance to the large herb and flower garden was glowing at dusk. This is a perfect outdoor space for North Carolina Weddings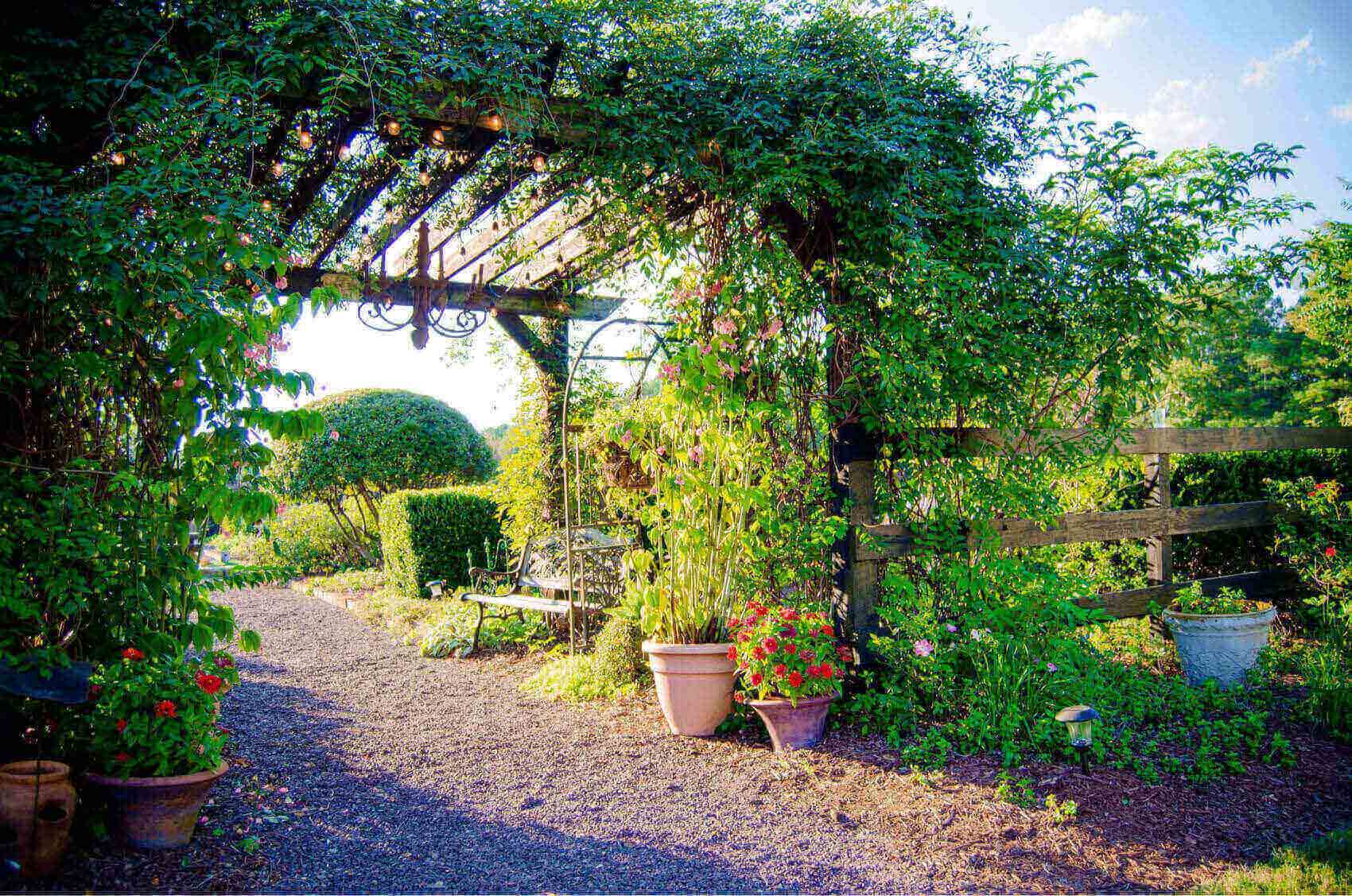 For the food, heavy appetizers with a carving station was requested. The menu consisted of Springs Rolls with Zesty Orange Dipping Sauce, Parmesan Crusted Chicken Bites with Apricot Mustard Sauce, and Petite Crab Cakes with Pimento Cheese Aioli.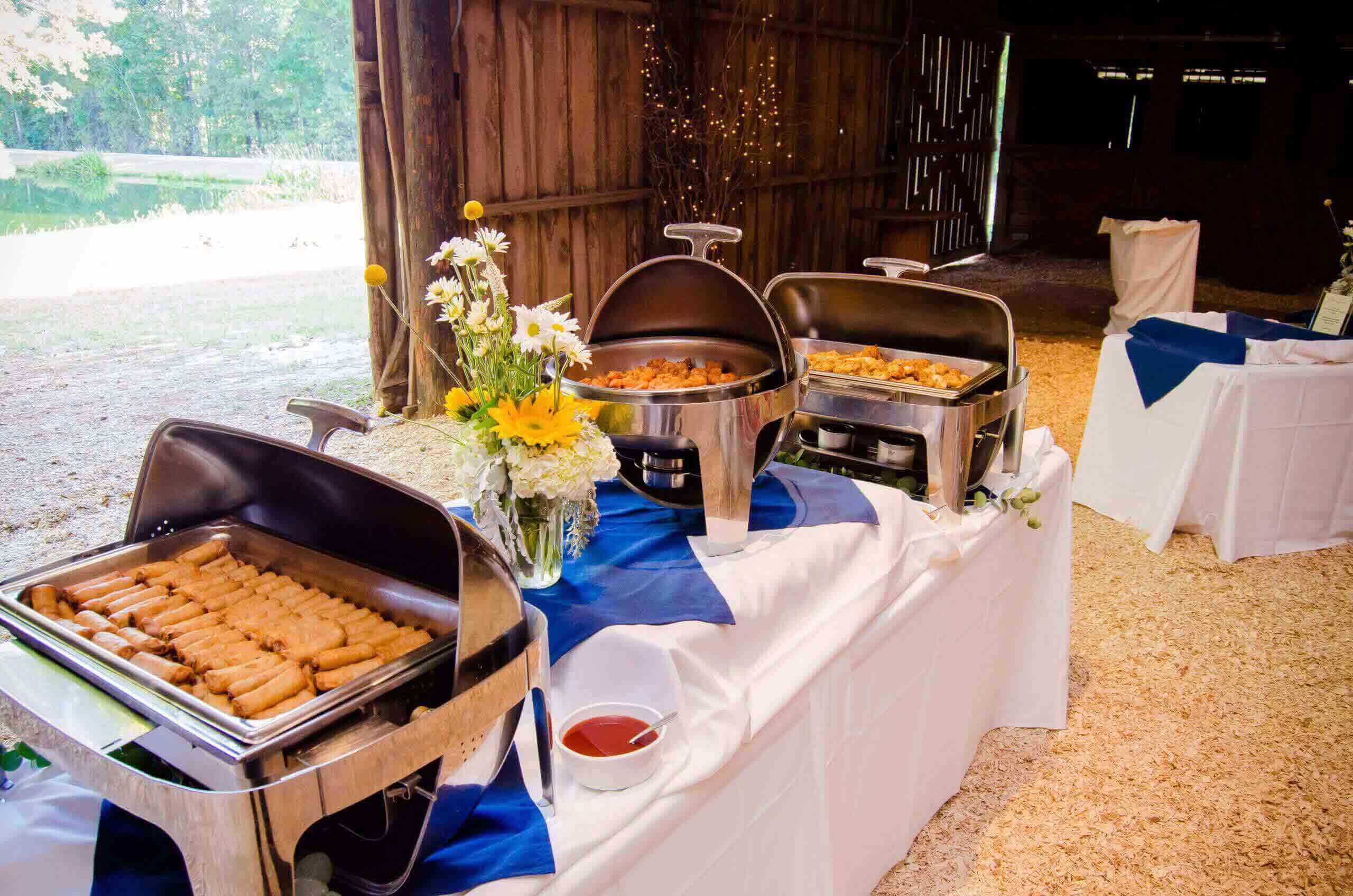 The carving station featured an Herb, Sea Salt, Garlic & Pepper Crusted Roasted New York Strip Loin that was served with a Balsamic Onion Marmalade, Horseradish, and Whole Grain Mustard Sauces, with Assorted Rolls. You'll also see our famous Ahi Tuna on Wonton Chip with Wasabi Aioli.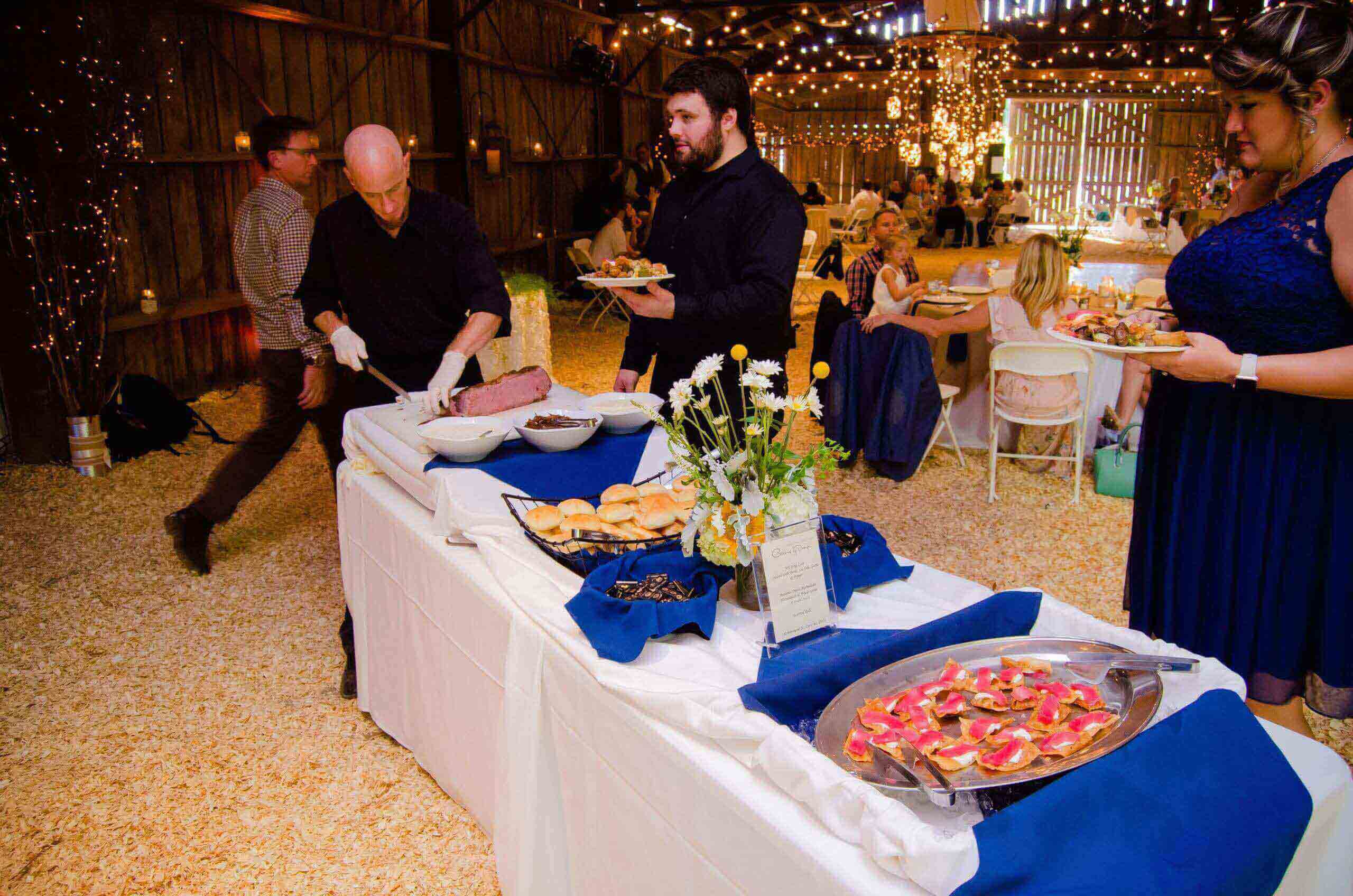 The Toasted Phyllo Cups with Grilled Shrimp, Pineapple and Basil were also a huge hit.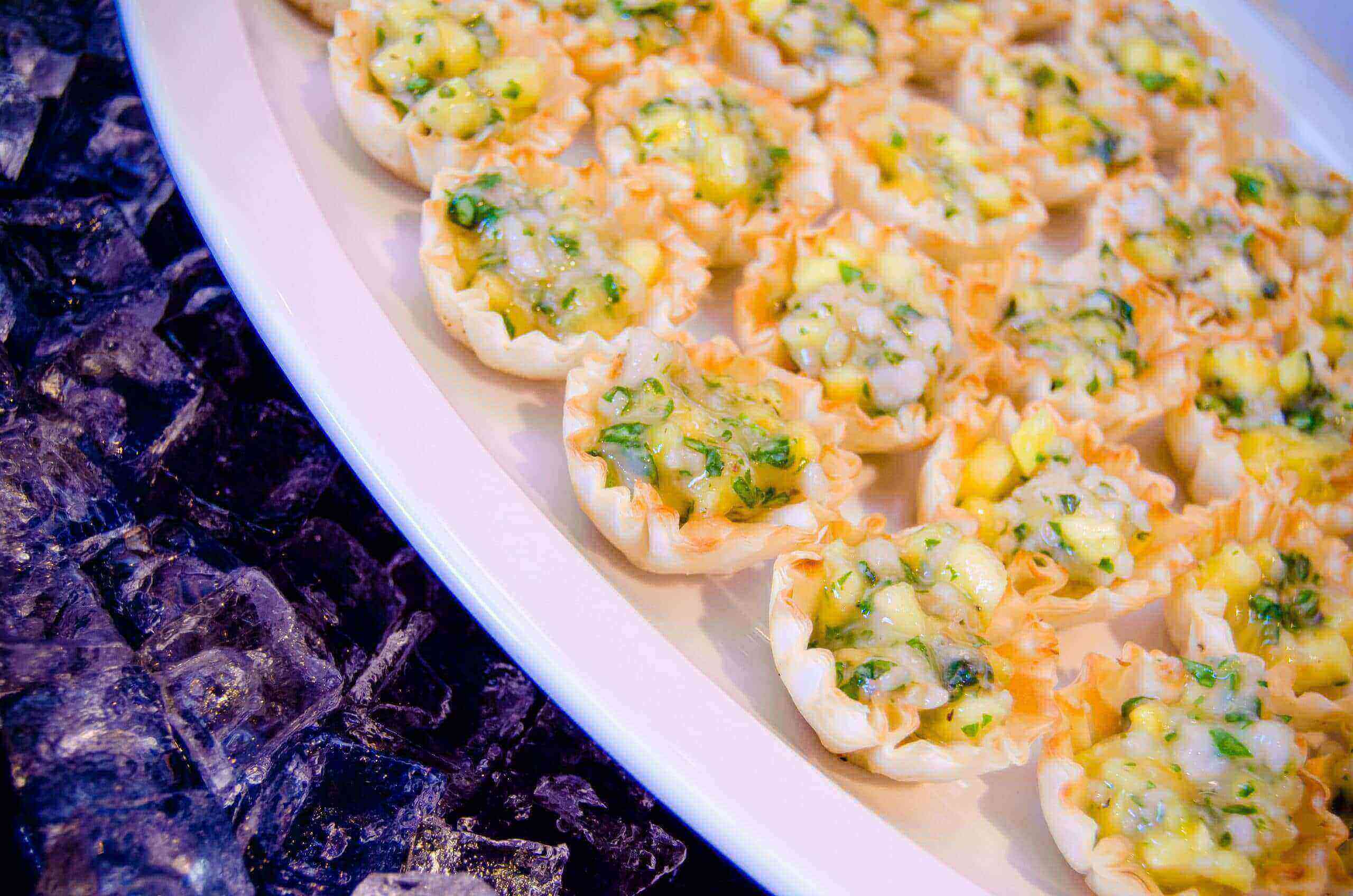 Also on the menu, but not pictured, were Hot Marinated Grilled Vegetables, and Fresh Baked and Grilled Tuscan, Pita and Focaccia Breads, served with Humus, Olivada, Tomato Basil spreads.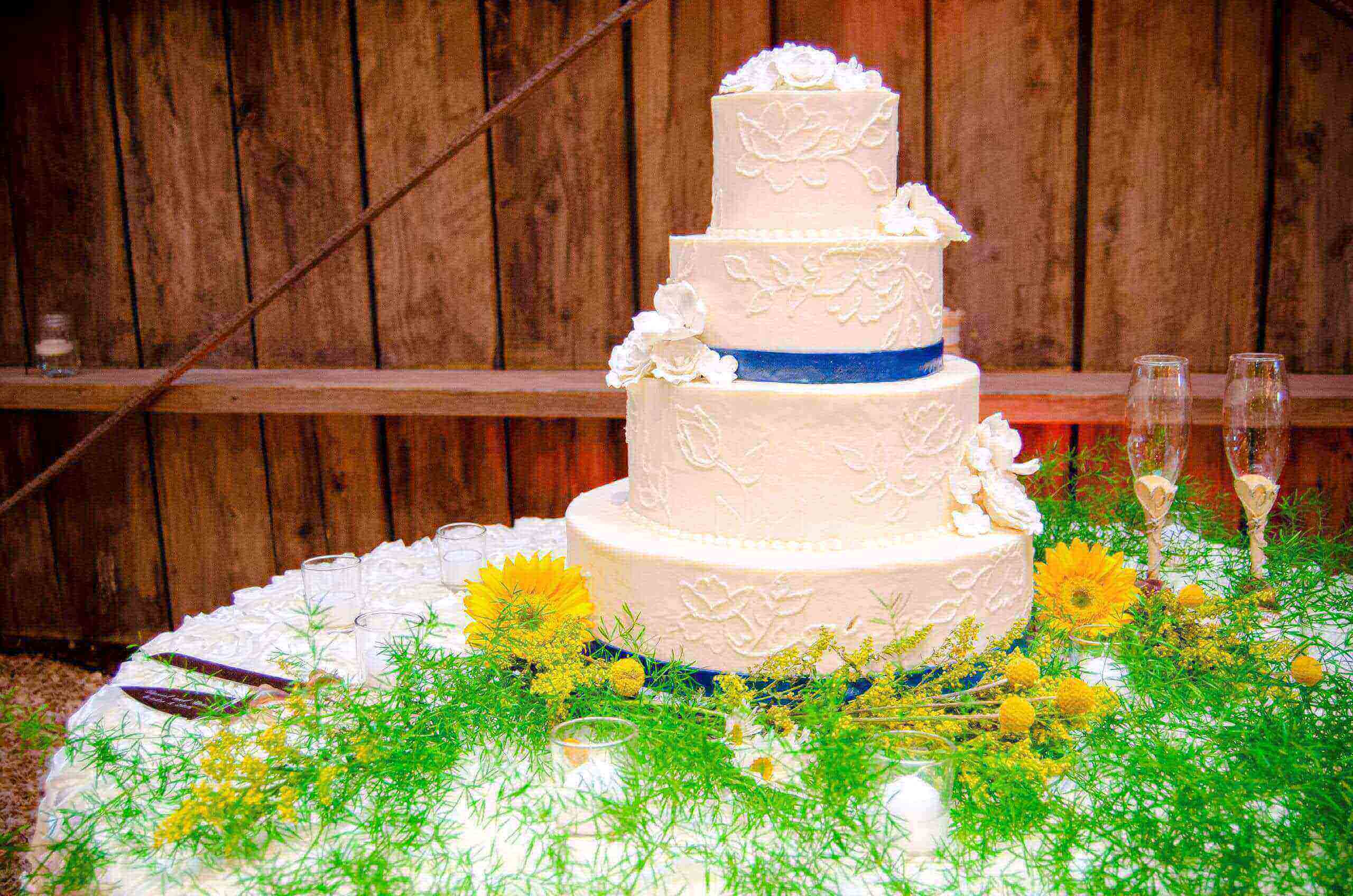 For dessert, the guests enjoyed eating the beautiful wedding cake.
The Best Raleigh Wedding Catering Is Only at Catering by Design
Catering by Design is the best Raleigh catering company for fall weddings and all of life's grand events. We have affordable menus that can be customized for any occasion. To get an idea of the menus we offer, please click here.
Brides, be sure to call us today about setting up your free menu tasting. This is a free service that many of our competitors charge for. If you do not require full catering service, ask us about our delivery options. Our delivery catering service is a very affordable option for events wanting great food without breaking the bank.