You just cannot have a Thanksgiving turkey without serving a great tasting giblet gravy. Instead of buying canned gravy this year why not try your hand at making it from scratch? It's really not that hard and just takes some time and preparation. If you're wanting to take this year off from cooking know that Catering by Design offers the best holiday catering near Raleigh. Call us today and ask about our affordable delivery packages.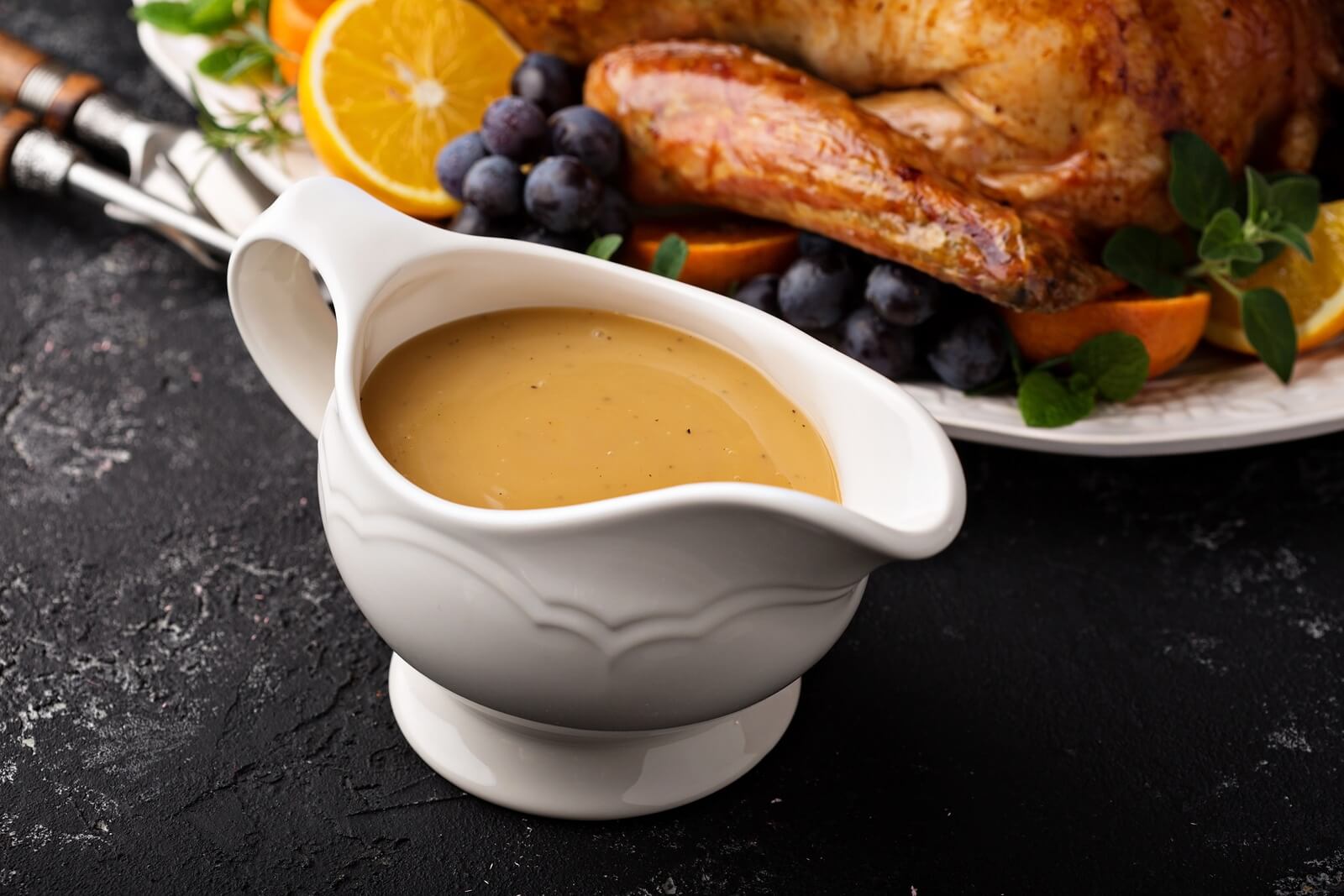 Making Homemade Giblet Gravy for Thanksgiving
Ingredients
The recipe below will roughly make about 3 cups of Thanksgiving giblet gravy.
Giblets from a whole turkey or chicken
4 cups cold water
4 tablespoons butter
4 tablespoons all-purpose flour
2 cups pan drippings (use turkey or chicken broth as a substitute)
1/2 cup milk or half-and-half
1/2 teaspoon salt
1/2 teaspoon fresh ground black pepper
Directions
First you should gather all of your ingredients and separate them. Take the liver from the giblets and put in the refrigerator.
Put the other giblet bits into your saucepan. Cover them with the 4 cups of cold water. Bring this to a boil and then reduce to a low simmer for about 1 1/2 to 2 hours. Now add the liver to the saucepan and continue simmering for 30 more minutes.
Using a colander or strainer, drain the giblets and set aside to cool. Keep the liquids to use in the gravy if you need it. Remove the neck meat and chop all the giblets.
Melt the butter in a heavy-bottomed saucepan. Stir in the flour and cook and stir for 3 to 5 minutes or until it starts to turn golden. Now you'll need 2 cups of either your turkey or roasted chicken drippings, giblet broth, or chicken or turkey stock. Slowly stir this into the roux. Add the milk or half-and-half and continue cooking and stirring until it thickens up.
Taste and season the gravy with salt and freshly ground black pepper. Serve hot!
The Best Holiday Catering Near Raleigh
Take this year off! Let the team at Catering by Design do all the work instead. We offer the best holiday catering near Raleigh. Our highly trained team is ready to take your call to schedule your service or answer any questions you might have about our packages. We are an award winning catering company that can handle holiday, business, or social events and budgets of any size. Don't need full service catering? Ask about our delivery options. This is an amazing alternative when you do not need a full staff.
Please click here to check out our menus, or call us today with any questions or to ask about our specials!