We've entered into the month of December. The holiday season is now upon us! It's a magical time of the year in the Triangle area. And from the mountains to the coast, the residents of North Carolina are putting up holiday lights and decorations, lighting the menorah, and trimming Christmas trees. During the holiday season most people eat a lot of good food while visiting with family and friends. That why today's post will cover all everyone's favorite fruits and vegetables that are currently in season for December in the Triangle area. Please remember that if you have a holiday event coming up and need affordable holiday catering in Raleigh NC, calling Catering by Design will save you time and money. We have the best holiday menu selections and delivery options in the Triangle!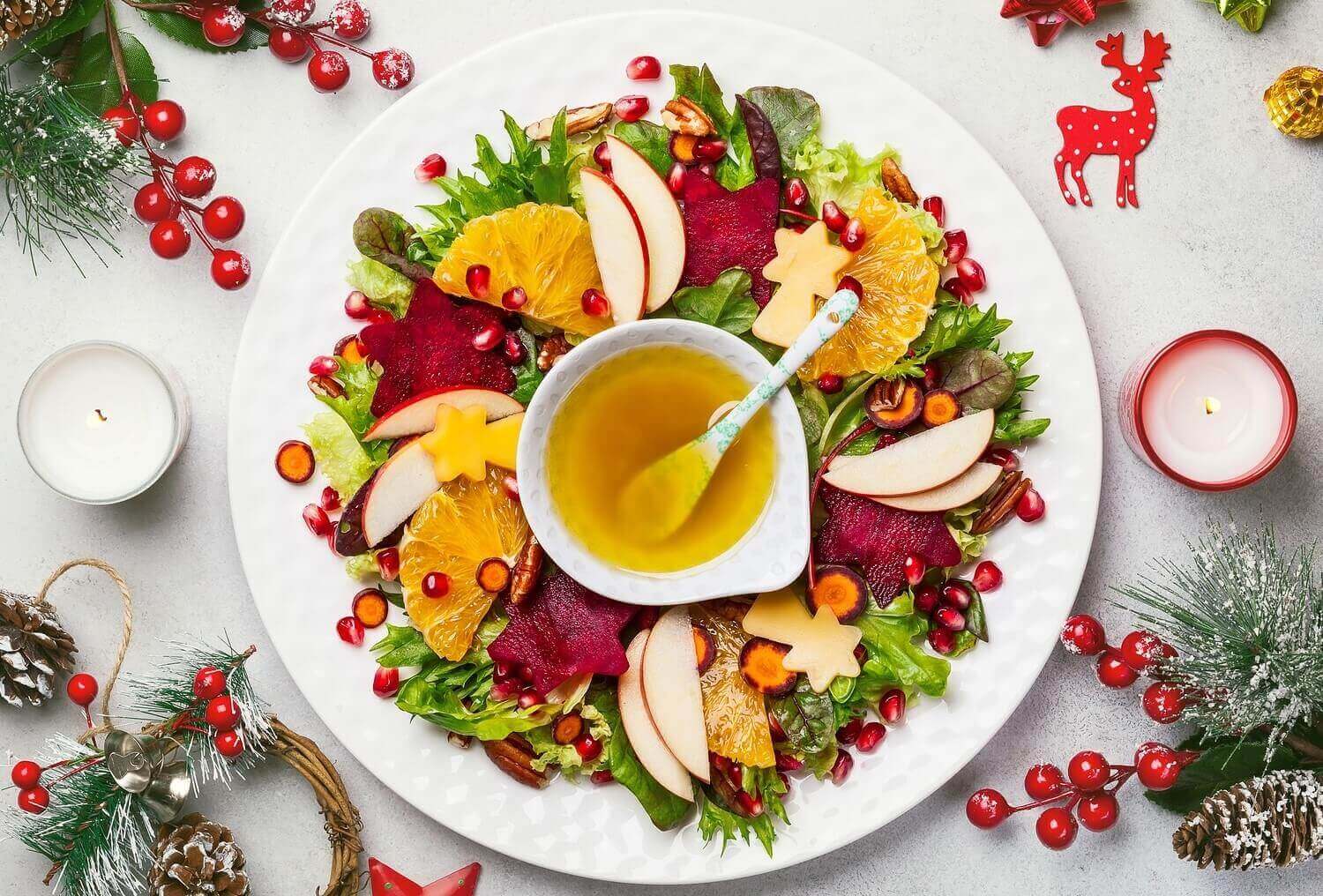 Winter and Holiday Seasonal Fruits and Vegetables
Below you will find the list of fruits and vegetables you can expect to find at your local grocery stores or farmer's markets during the months of December and January in and around North Carolina. However, depending on where the produce is grown, all produce ripens differently. That means that some items might not yet be available if they have not yet hit their peak:
Fruits
Apples
Cranberries
Dates
Grapefruit
Pears
Persimmons
Pomegranate
Pecans
Oranges
Tangerines
Tangelos
Clementines
Lemons
Veggies
Kale
Swiss Chard
Cabbages
Rutabaga
Winter squash
Belgian Endive
Cauliflower
Radish
Fennel
Collard Greens
Brussels Sprouts
Sweet Potato
Bok Choy
There are also other winter vegetables available. These include carrots, broccoli, leeks, mushrooms, radish and radicchio, and lots more. We hope this post will help you plan the best meals for your friends and family this winter. Please visit back with our blog soon for great recipes, food and cooking tips, and more.
Affordable Holiday Catering in Raleigh for Winter Events
If you are looking for reliable holiday catering in Raleigh for your next event, please call Catering by Design today. Our team of highly trained professionals is ready to take your call to schedule your service today. We are an award winning catering company that can handle holiday, business, or social events of any size, and we have menus for all budgets.
Are you planning a wedding this winter? Brides and grooms will love our free menu tastings. This is a free service we offer that most of our competitors charge for. Please click here to check out our menus, or call us today with any questions or to ask about our specials!