[metaslider id=8411]
The Crohn's & Colitis Foundation of America, or the CCFA, is a non-profit, volunteer-driven organization. Their mission is dedicated to finding cures for Crohn's Disease and ulcerative colitis, as well as working to improve the lives of both children and adults who are affected by these health problems. The CCFA was founded in 1967 by Irwin M. and Suzanne Rosenthal, William D. and Shelby Modell, and Henry D. Janowitz, M.D.
The CCFA prides itself on being at the forefront of research in Crohn's disease and ulcerative colitis. They fund cutting-edge studies at major medical institutions, nurture investigators at the early stages of their careers, and finance underdeveloped areas of research. The CCFA also provides educational workshops and programs, as well as a scientific journal, Inflammatory Bowel Diseases, which enables medical professionals to stay up-to-date within this growing field of study. The National Institute of Health has even commended the CCFA for "uniting the research community and strengthening IBD research."
The CCFA recently held their "Night at the Museum" fundraising event in Raleigh. It is the Triangle area's new and exciting philanthropic event to benefit the Crohn's & Colitis Foundation of America. Guests were able to enjoy a tantalizing assortment of cuisine from our menu, and have fun while listening to music and perusing the fine auction packages for the fundraiser.
We were honored to be chosen to help out with the event and we wanted to share some of our favorite pictures. If you want to see the entire gallery, please click here to visit our Pinterest gallery.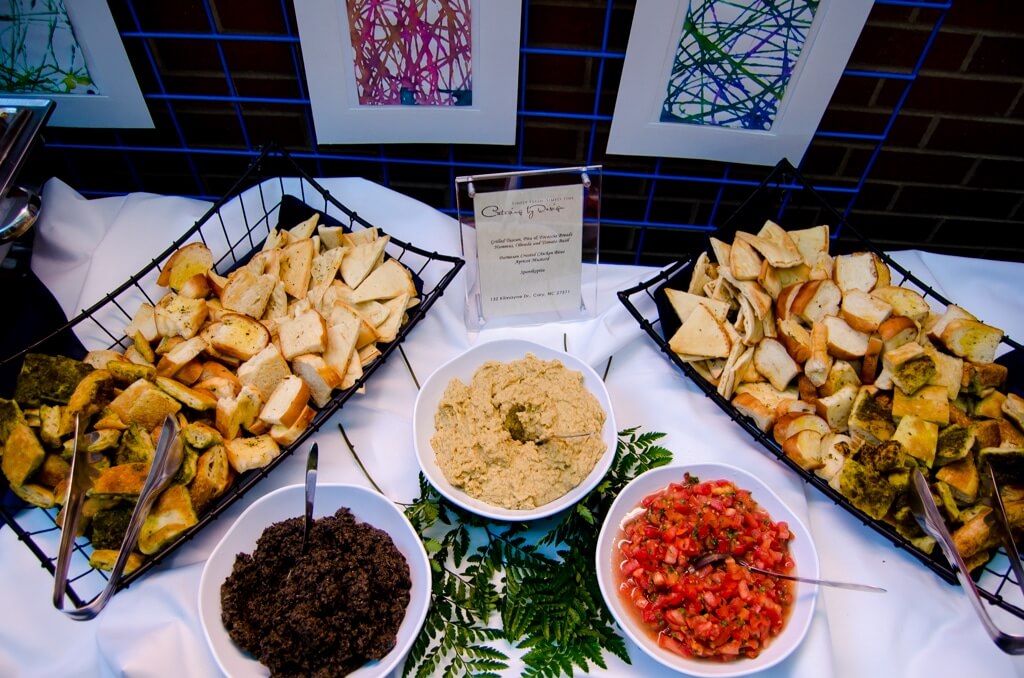 We started out the event with a huge Stationary Hors d' Oeuvres table. It featured Spanikopita, Grilled Tuscan, Pita and Focaccia Breads, Hummus, Olivada and Tomato Basil Spreads as well as Parmesan Crusted Chicken Bites that were served with Apricot Mustard.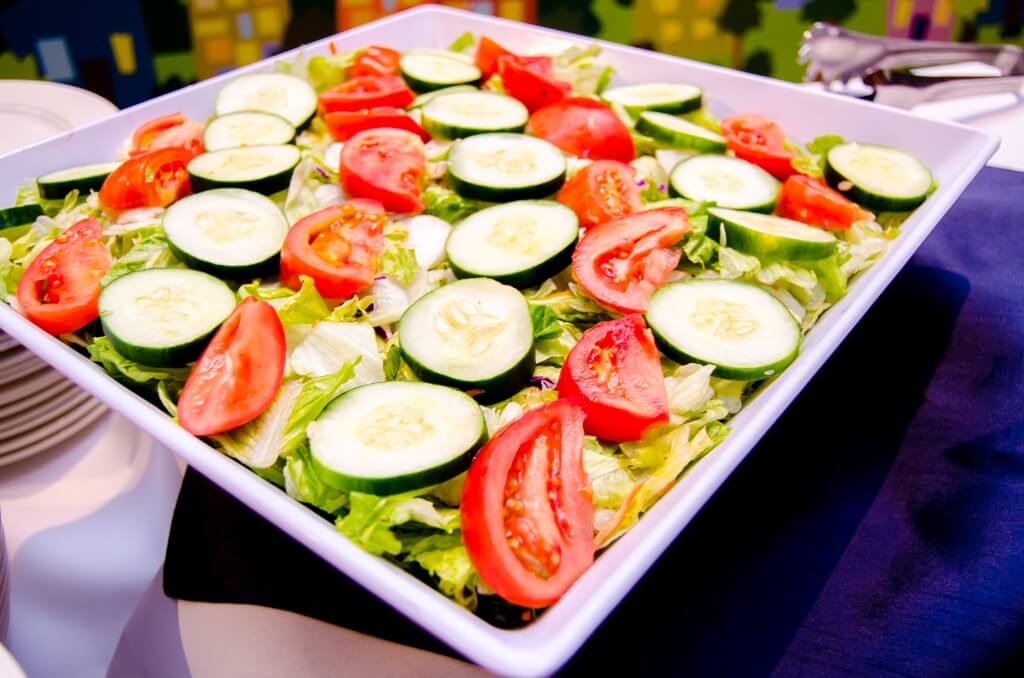 The event was so large we had to use two double-sided dinner buffets. A beautiful salad of Seasonal Greens with Carrots, Tomatoes, and Cucumbers led the charge. It was finished off with our famous House Vinaigrette dressing.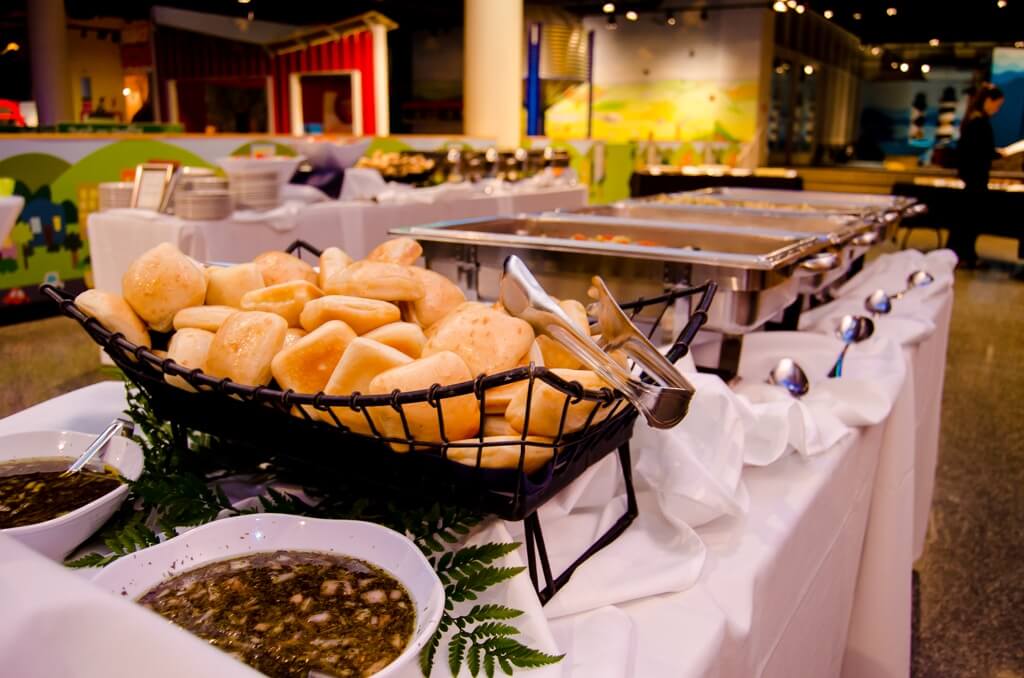 The sides consisted of Penne Pasta that was tossed with Fresh Spinach, Red Peppers in a Basil Cream Sauce, along with Red Skinned Garlic Mashed Potatoes, and a Sautéed Vegetable Medley of Fresh Green Beans, Carrots, Red Peppers, Squash and Zucchini all served with an assortment of freshly baked Breads and Rolls.
The main course featured Chicken Breast Stuffed with Portobellos and Sun-dried Tomatoes with Creamy Vermont White Cheddar.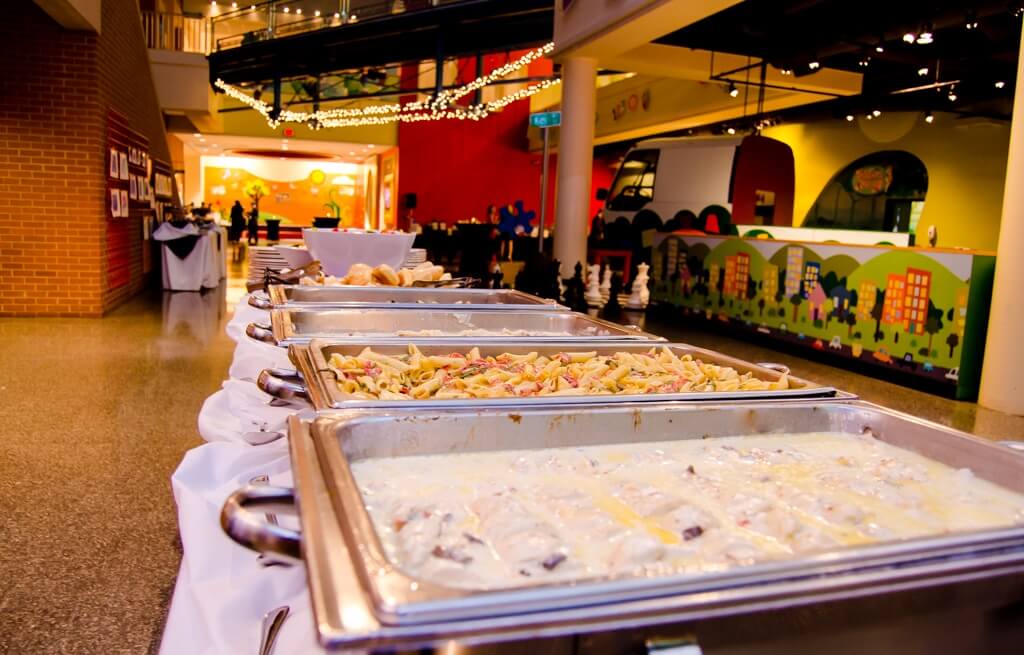 Gluten free desserts were provided by JP's Pastry. Needless to say everyone was dying to try each one.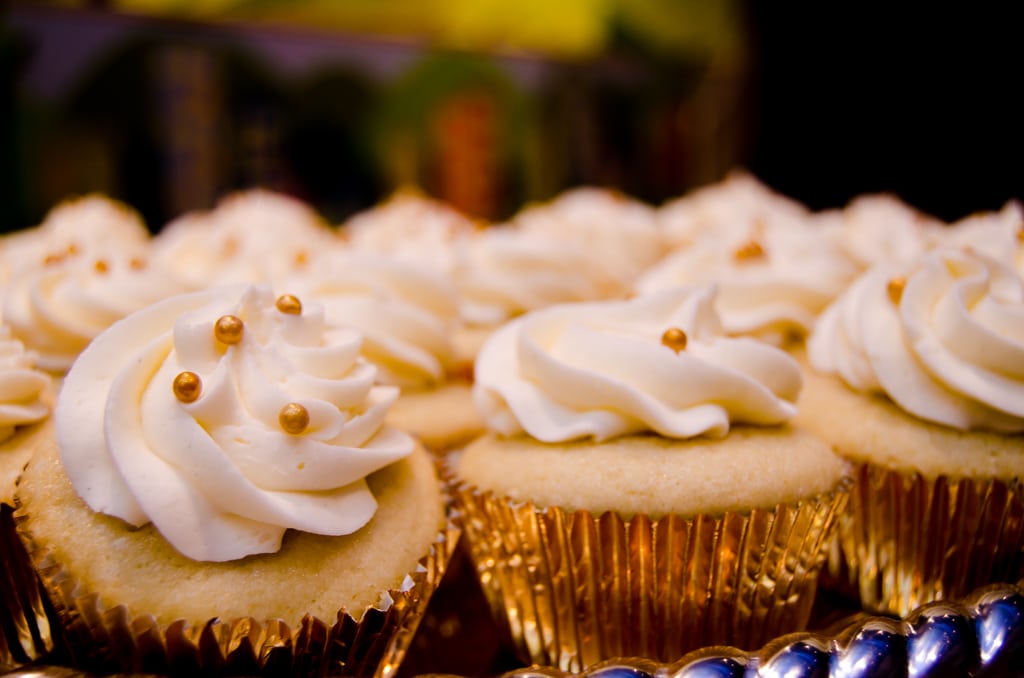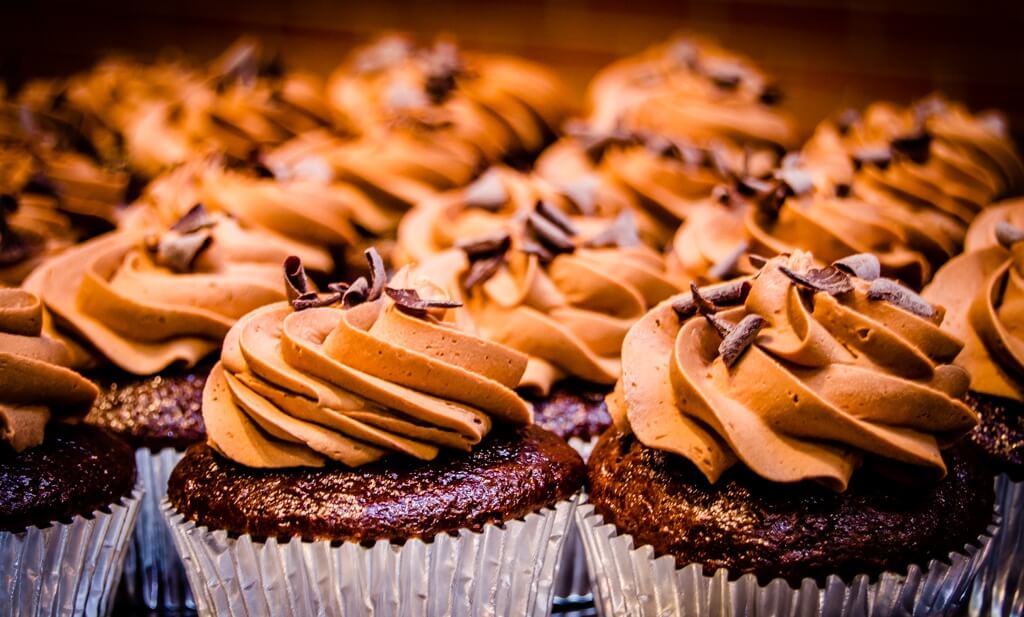 The Best Raleigh Caterers | Catering By Design
When you need the best of all the Raleigh caterers, call Catering By Design. Our menus are affordable and customizable to your dietary needs. We have the perfect packages for events both large and small, formal or fun. Click here to see our vast menu selections.
If you do not need full service catering, ask about our delivery service. We can simply drop your food off, set everything up, and leave after you approve. Need corporate catering services? Ask about our "Lunch and Learn Program" where we all get to know each other over some of our food and you have the opportunity to ask us questions. Call us today to learn more, or to request service.