We're smack dab in the middle of summer. If you're feeling the heat and ready to cool off, then why not have a pool party? Pool parties are great for getting friends and family together over the summer months to have a good time and relax.
In today's post, we're going to be covering great food ideas that you can use for your pool party planning. If you're searching for Raleigh catering companies to help with your next event, give us a call today. Be sure to ask about our delivery services.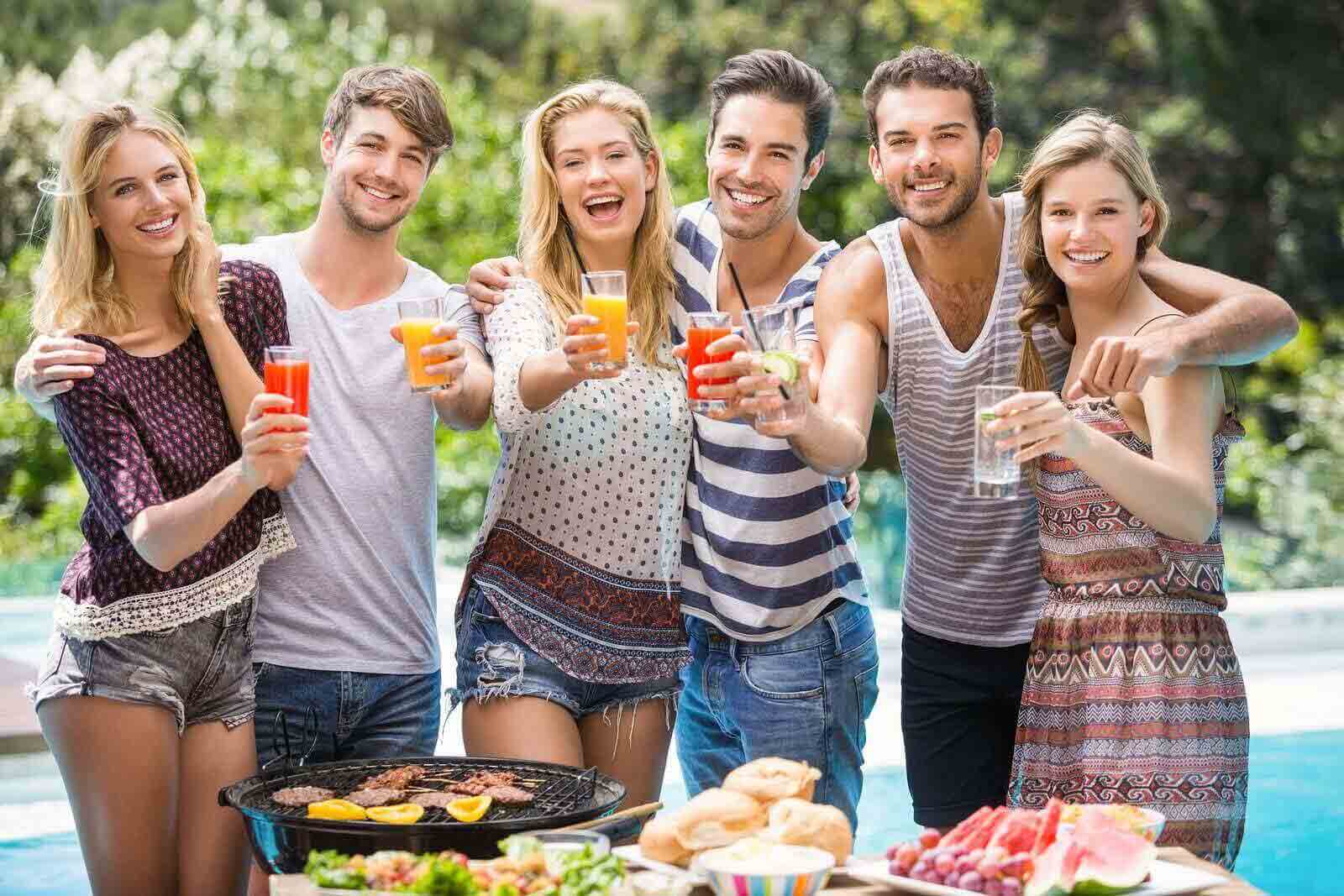 Food Options for Summer Pool Parties
Here's a great list of food ideas that we think you should consider serving at your summertime pool event. Most of these will be easy to handle, are hot weather friendly, and more.
Watermelon
Guacamole
Antipasto Plate
Caprese Skewers
Mango Salsa
Light Pasta Salad
Hamburgers and Hot Dogs
Vegetable Tray with Cucumber Dip
Grilled Corn on the Cob
Chicken Quesadillas
Hawaiian Pineapple Pizza
Cucumber and Radish Salad
Ocean Themed Cake or Cupcakes
Chicken, Beef, and Veggie Skewers
This is just a short list of some of our favorites. You can use google to find a lot more great menu ideas.
Foods Not to Serve at Pool Parties
Below you'll find a list of foods we think you should avoid serving at your next pool party. Some of these might quickly spoil in the summer heat, others will be more suited for cooler months, some will just be too messy to have around the pool, and a few of these can get soggy with too many wet hands.
Caesar Salad
Cereal with Milk
Cheeses that tend to sweat
Chili, Stews, and Hot Soups
Foods that are really spicy
Any food that spoils quickly in hot weather
Soggy Sandwiches (Grilled Cheese Sandwiches and the like)
Potato Chips, Cheese Doodles, and Doritos – they can get soggy
Sloppy Joes and other messy foods you eat with your hands
Planning food for your next pool party is easy with the help of Catering by Design. If you've got more great ideas we can list, please share them in the comments below.
Affordable Raleigh Catering Companies for Summer Events | Catering by Design
All Raleigh catering companies are not the same, especially if you are looking for a company that specializes in great customer service, prices, and flavors. Don't get all stressed out over cooking for your next event, let Catering by Design help. We've got affordable menus to fit any budget. You can also customize your catering menu with any family recipes, or for dietary restrictions. Please give us a call soon if you have any questions or would like to discuss our catering services.