[metaslider id=5870]
Museum of History | Raleigh NC Wedding Catering
For brides to be, having a unique wedding is at the top of the list of must-haves. With that said, a great place to start fulfilling that wish is to have your big day, or reception, in one of NC's beautiful museums! Museums offer a little something for everyone. Most have a beautiful ambiance and lots of character. Museums also give brides amazing backdrops for photographs and portraits.
The North Carolina Museum of History , in Downtown Raleigh, offers brides and grooms three unique spaces for their wedding or wedding reception. The Museum of History offers an extravagant venue with it's grand staircase and beautiful exhibits featuring North Carolina's rich history. The tree-lined walkway and the life-size hanging replica of the Wright Flyer inside the main entrance will welcome your wedding guests in style.
Guests love socializing underneath the soaring cathedral ceiling and taking in views of the Bicentennial Plaza, Fletcher Gardens, the State Capitol, and the North Carolina State Legislative Building. Brides looking for a big venue with a downtown feel should really consider checking out The Museum of History. We had the great pleasure of catering another beautiful summer wedding here recently. We took some great pictures of this magical day that we wanted to share. If you want to see the entire gallery, check us out on Pinterest.
The party started off with our stationary appetizer buffet, and our butlers passing Hors d' Oeuvres to the guests while everyone was waiting for the bride and groom to appear. The awesome appetizers consisted of Summer Spring Rolls with Sesame Ginger Sauce, Grilled Tuscan, Pita and Focaccia Bread with Humus, Tomato Basil, Hot Spinach and Artichoke Dip, and Miniature Beef Wellingtons.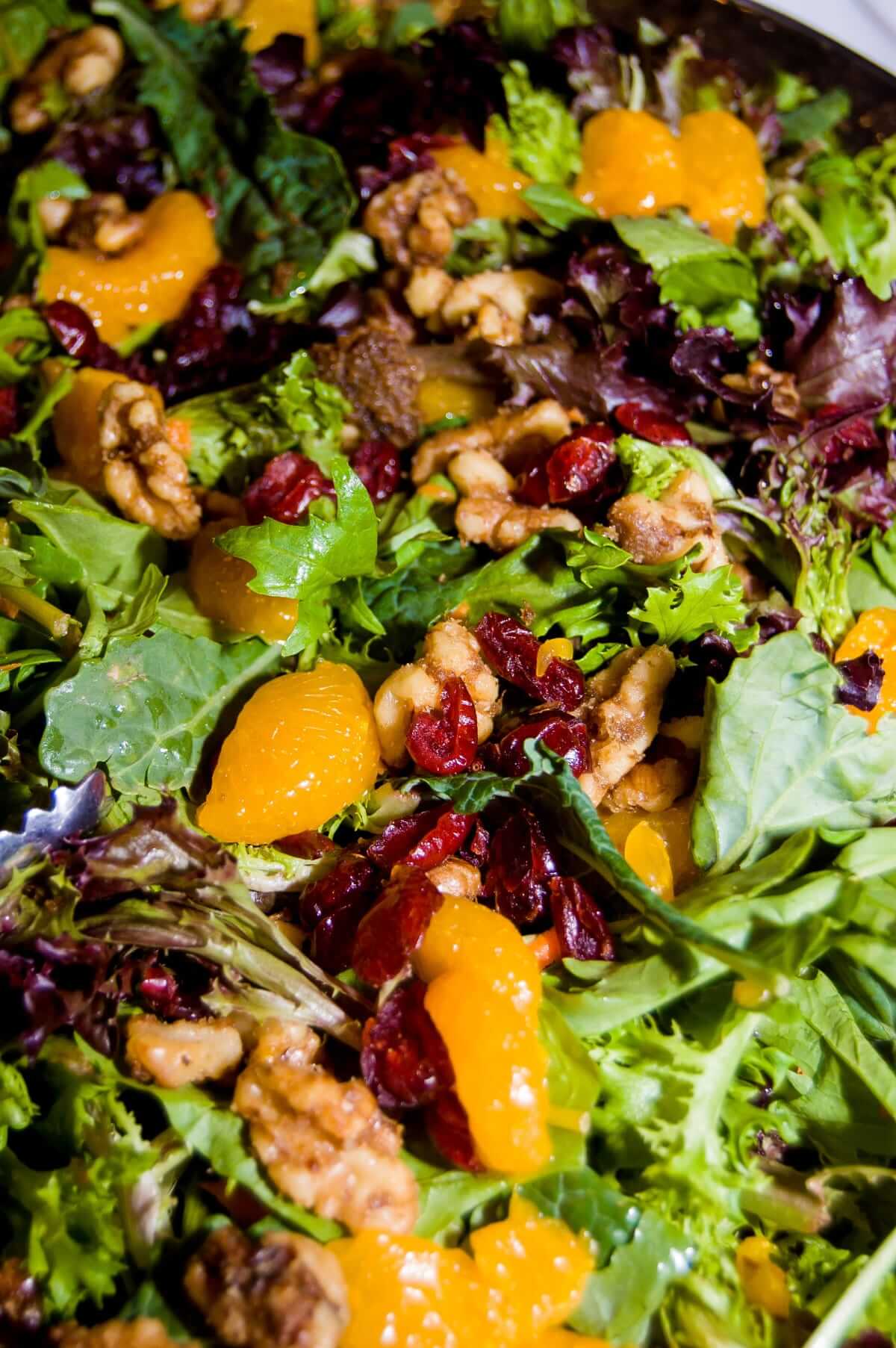 Dinner was delicious. The buffet featured a beautiful summer salad of Baby Greens with Toasted Walnuts, Mandarin Oranges and Dried Cranberries Tossed with Citrus Vinaigrette.
Sides consisted of a Sauteed Vegetable Medley and a healthy Penne Pasta dish that was Tossed with Spinach and Roasted Peppers and bathed in a Basil Cream Sauce.
The healthy menu also featured a southern favorite – Grilled Herb Rubbed Sweet Potatoes. The main protein was a savory Breast of Chicken Stuffed with Italian Ham and Gouda Cheese. Everyone was coming back for seconds.
Brides, we know planning your wedding day can be stressful and nerve-racking. Let us handle your Raleigh NC wedding catering needs. We'll make sure everything goes off without a hitch and you'll be over the moon with our outstanding service and attention to detail. We have budget friendly menus with plenty of wow factor. We even offer free menu tastings. We can even incorporate your own recipes and customize our menus to fit your needs. We really do offer our catering by your design. Call us today and let's plan a tasting.