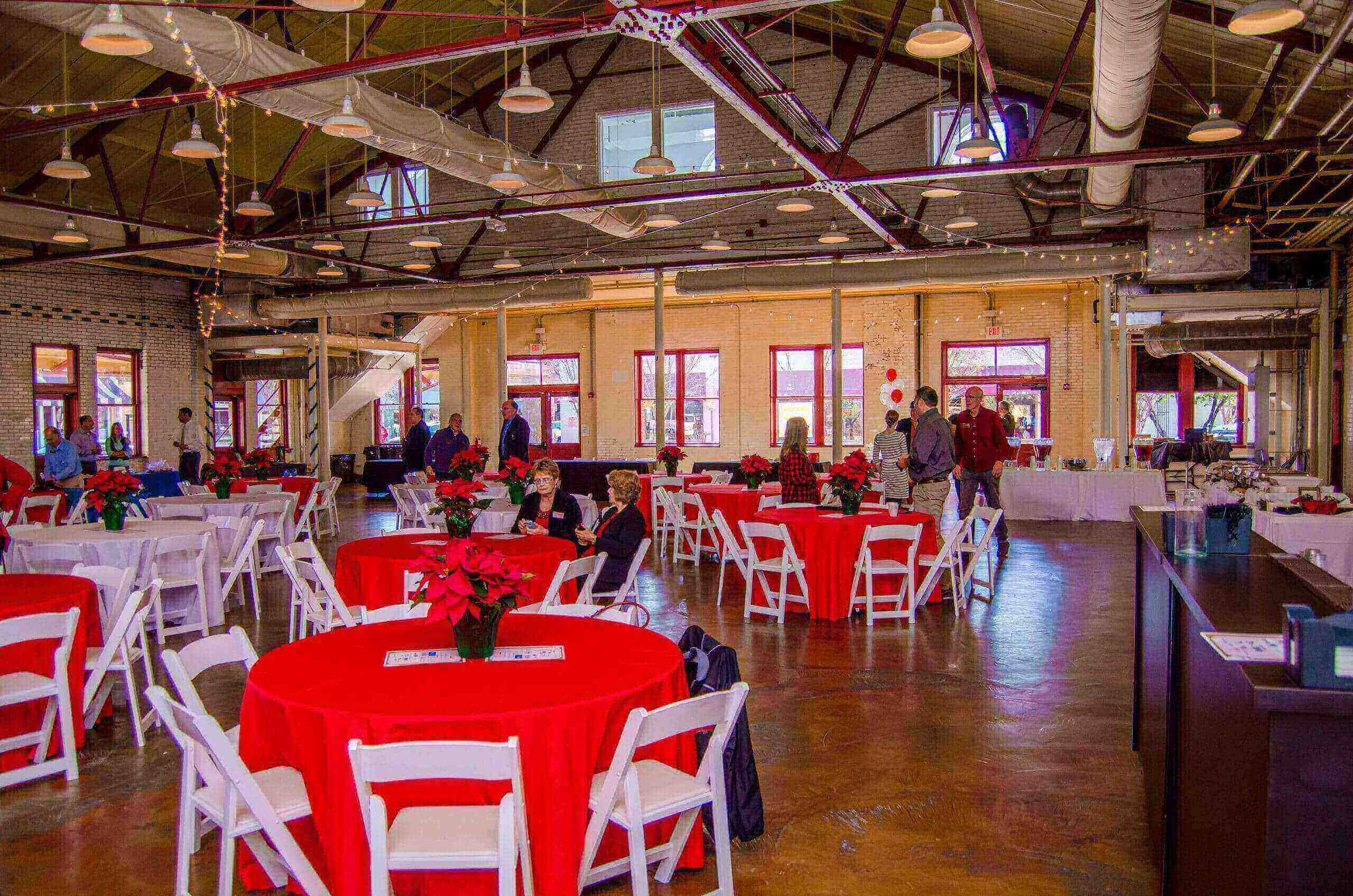 Fathom Realty is one of the fastest growing, privately held residential real estate companies in the nation. In 2014, Fathom was also ranked on the Inc. 500 list. Fathom Realty's motto is "Whoever wants to be great must become a servant." This means that as a company, they simply exist to serve families who need help buying or selling their home. Their goal is to ensure that these families are thoroughly served throughout their experience.
We had the great pleasure of helping out with Fathom Realty's recent award luncheon and holiday party. It was held at the historic Market Hall located in downtown Raleigh. We took some really nice pictures from the event and wanted to share some of them in this post. However, if you'd like to see the entire gallery from the day's event, please visit us on Pinterest!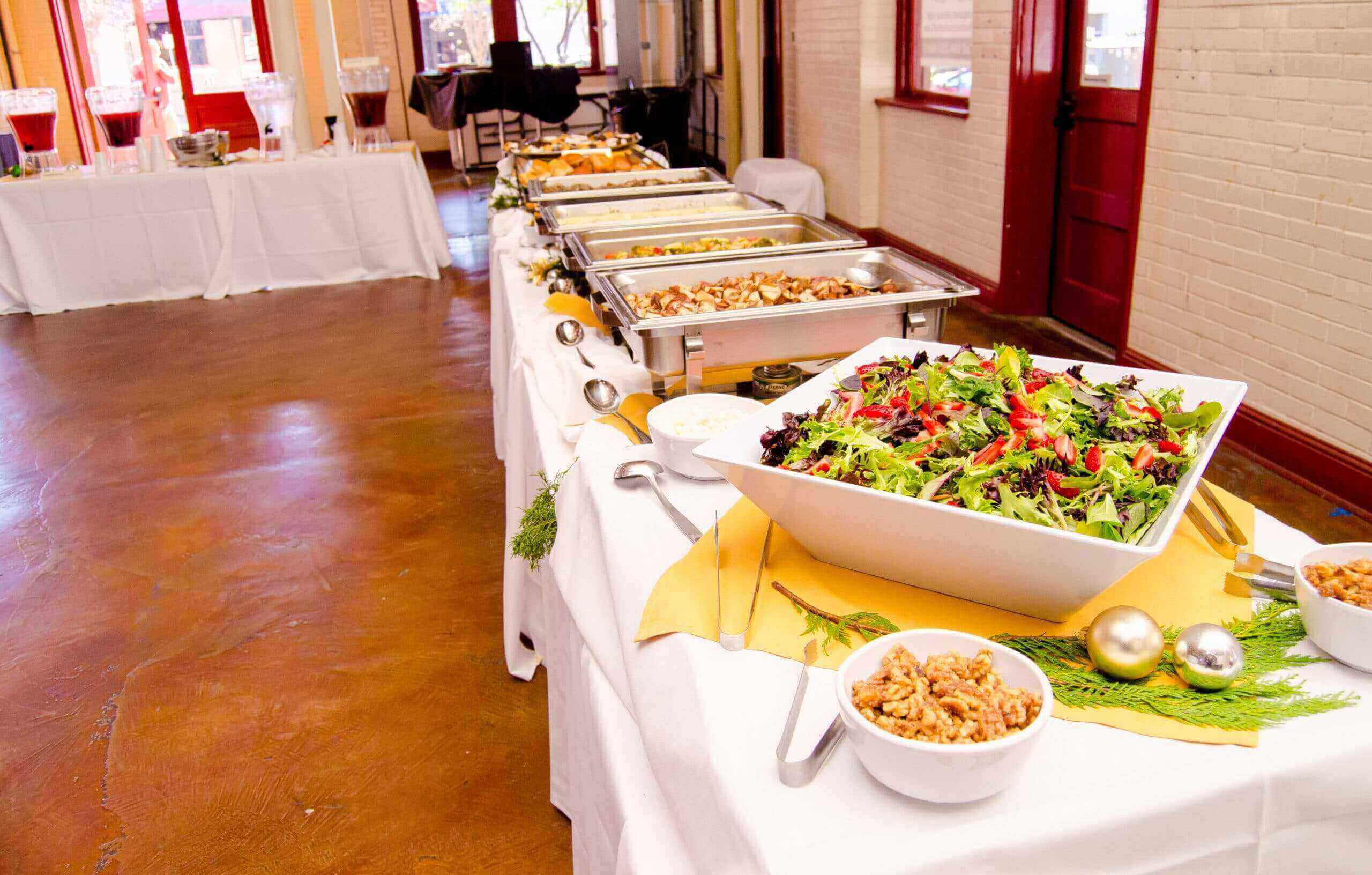 To get the lunch moving, we started the buffet off with this gorgeous salad of Baby Greens with Fresh Strawberries, Feta Cheese, and Candied Walnuts mixed in. It was finished off with a homemade Strawberry Vinaigrette Dressing.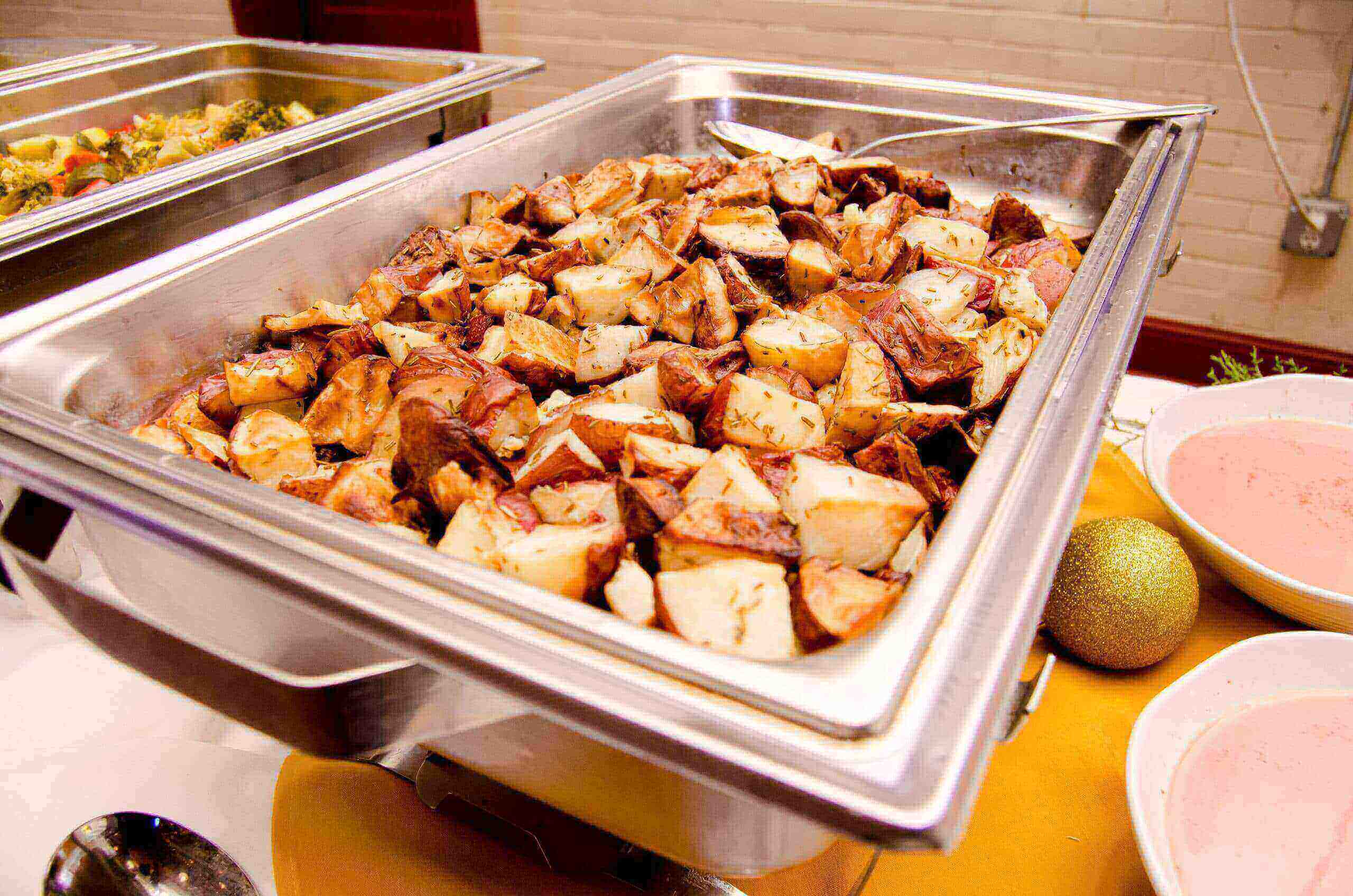 For the side items we had a few tasty dishes. One was a Sautéed Vegetable Medley and the other was Rosemary Roasted Red Potatoes, a great winter dish. Both were served with Assorted Rolls with Butter.

For the main course, guests enjoyed the Slowly Roasted Rosemary Roast Beef that was bathed in a Chianti Mushroom Sauce and the Chicken Breast Stuffed with Bacon, Gouda and then topped with Pesto Cream which is always a huge hit wherever we go!
And for dessert, the guests enjoyed several platters of these beautiful miniatures, featuring Lemon Squares, Chocolate Bites, Eclairs, Cannoli, and tiny Cream Puffs.
Affordable Raleigh Business Catering for the Holidays| Catering by Design
Catering by Design is the number one source for all of your Raleigh business catering needs. We make your holiday event easy since we do all the work. Call now and ask about our holiday specials and delivery service. We've got the best menus for any of your catering needs. From university dinners, corporate events, luncheons, and awards banquets, to weddings, anniversary parties, social events and holiday gatherings, Catering by Design will ensure your food and fun is top shelf quality. We've been serving up smiles to people all over North Carolina for decades. Please give us a call today to learn more about why we're the number one choice for Raleigh business catering services!