Welcome back to our continued series on edible flowers. Adding edible flowers to your wedding menu is a surefire way to really jazz up your wedding reception for a memorable experience. Edible flowers add fragrance and flavor to your dishes and the food presentation will look amazing. In our last post we talked about some general and safety information you should know about before diving right in. Take a look back by clicking here. Today we're going to provide you with a list of our favorite edible flowers that we think you should try! For the best wedding catering Raleigh NC has to offer in 2018, call Catering by Design. Our customers love our incredible customer service, fresh flavors, and affordable catering prices.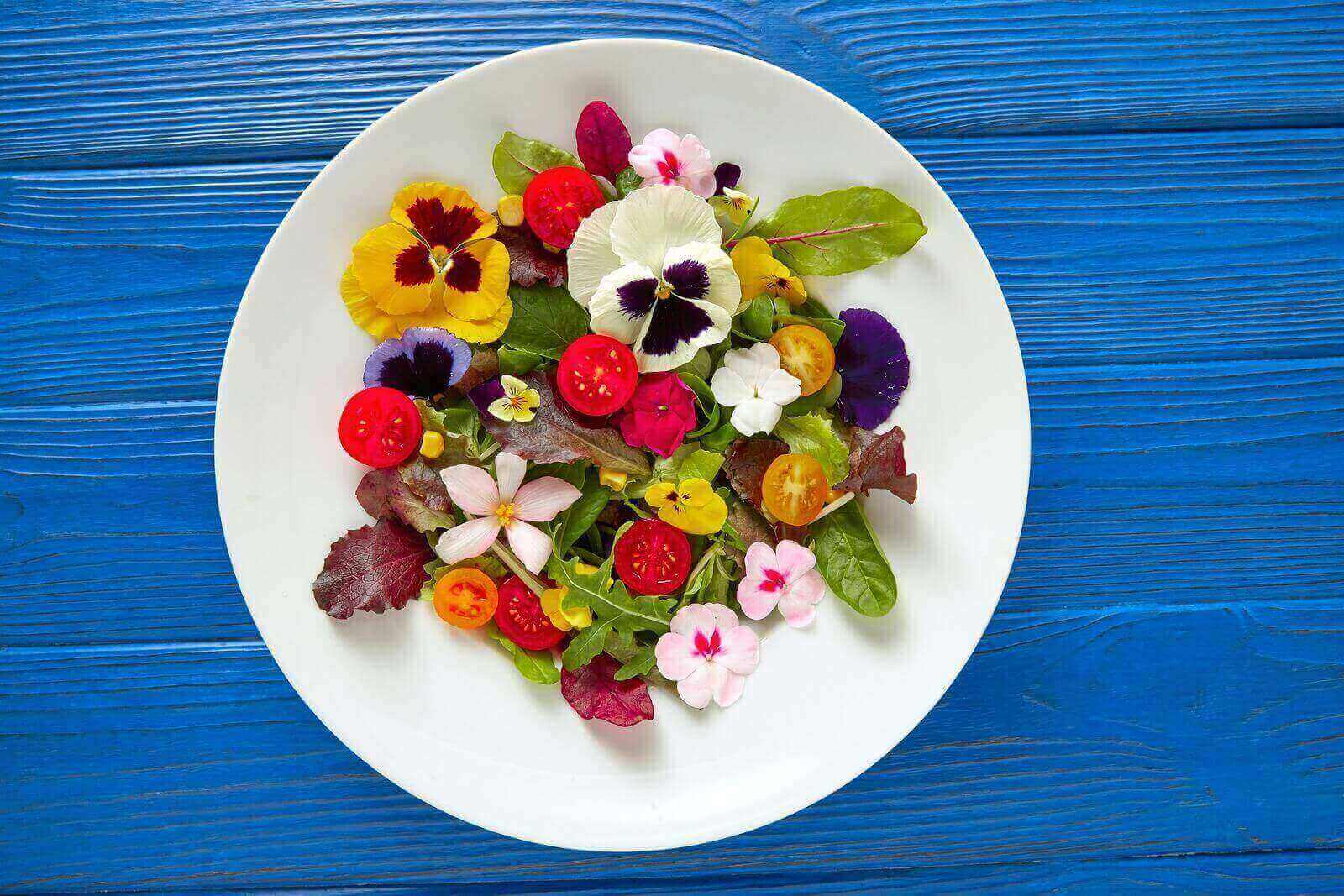 Our Favorite Edible Flowers!
Citrus Blooms – You can use orange, lemon, lime, grapefruit, or kumquat blossoms. These blooms are sweet and very fragrant. Use them sparingly, otherwise they can over-perfume your dish.
Jasmine Flowers – Jasmine flowers are super fragrant. You can use these flowers in tea and sweet dishes. However, use them sparingly.
Lavender Flowers – Lavender flowers are sweet and spicy and also very fragrant. Use lavender flowers for either sweet or savory dishes.
Mint Flowers – The flowers of mint herbs taste minty … imagine that! The intensity of the flavors will vary among the different varieties.
Sunflower Petals – Sunflower petals are edible and the bud is as well. You can steam the large sunflower bud like an artichoke.
Violets – Violets are one of the most famous edible flowers. Violets are floral, have a sweet taste and make for a beautiful garnish. You can use violets in salads or as a dessert and drink garnish.
Lilac Flowers – Lilac blooms are pungent with a floral citrus aroma. This aroma also translates to a citrus-like flavor.
Fennel Flowers – Yellow fennel flowers are beautiful for presentation. They have a subtle licorice flavor.
We hope these last two posts on edible flowers will help you plan a colorful and delicious wedding reception meal that everyone will always remember. If you're looking to hire a wedding caterer, please keep reading to see how we can help.
Award Winning Wedding Catering Raleigh NC for 2018
Do you need affordable wedding catering Raleigh NC services for a wedding reception in 2018? Don't want to blow your budget on a bad experience? Call Catering by Design right now! We're one of the most dependable and affordable Raleigh catering companies.
We have wedding menus that can be fully customized. We have the best prices and customer service in the area. Bride and grooms should give us a call today to schedule a free menu tasting.