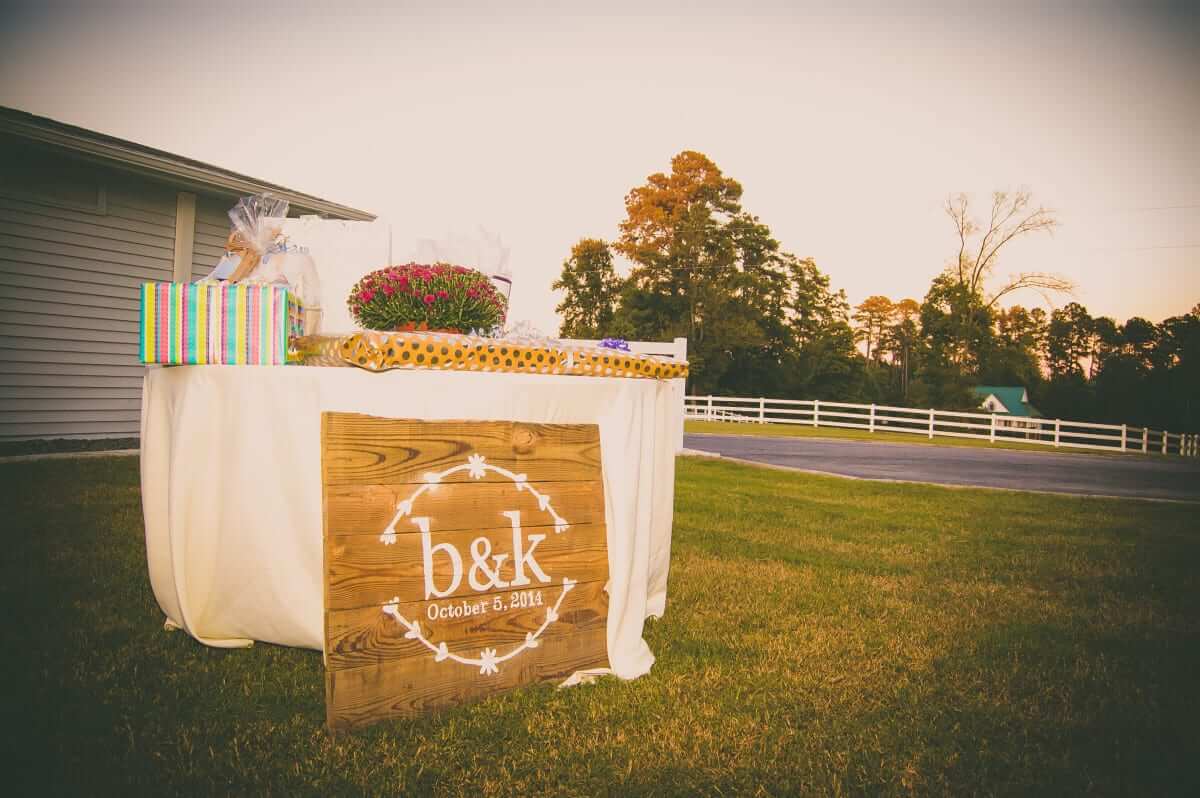 It is one of our most favorite times of the year. The air is getting cooler, the leaves are beginning to change colors and the autumn wedding season is full steam ahead. Having a country themed, fall wedding reception in a horse stable and barn is every country girl's dream. We had the great pleasure of providing the wedding catering to these wonderful newlyweds recently who celebrated in style while they got down on the family farm.
We wanted to share some of our favorite pictures form this weekend's event. As always, we have the entire gallery already up on our Pinterest page. This includes more pictures of the barn, horse stables and wedding cake. We would love you for you take a look and re-pin to your favorite boards.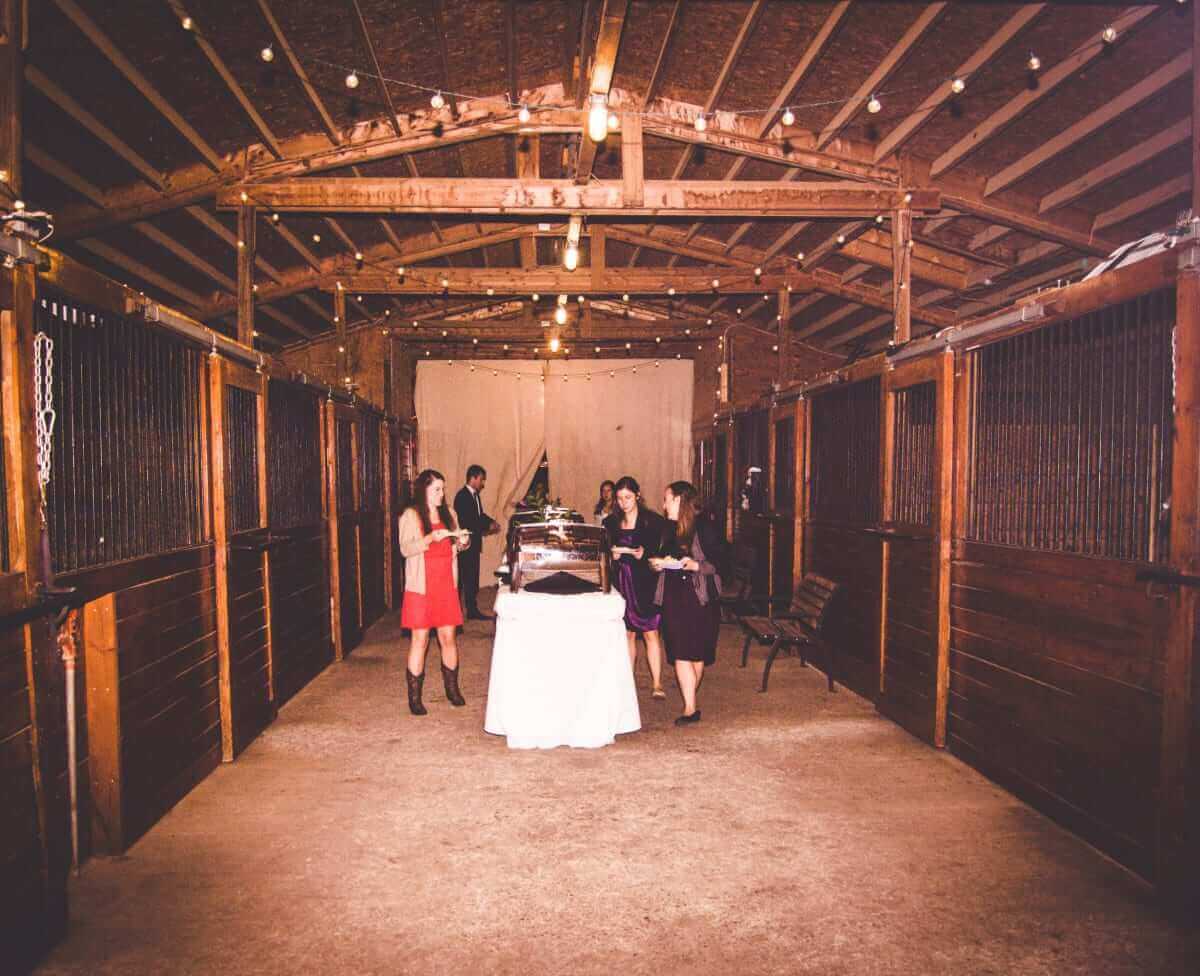 The dinner buffet started the wedding guests out with a beautiful Autumn Salad using Seasonal Greens with Carrots, Cucumbers and Tomatoes finished off with our homemade House Vinaigrette. As they made their way down the buffet line, plates were filled with our Potato Salad, Country Style Green Beans and delicious Creamy Cole Slaw.
And what Southern Buffet would be complete without the Mac-n-Cheese? This Homemade Baked Macaroni and Cheese dish featured gooey White Cheese and toasted Bread Crumbs. The stars of our dinner show were the BBQ Chicken and Southern Styled Pulled Pork BBQ. They were served with Hush Puppies and Eastern NC BBQ Sauce, Western NC Style BBQ Sauce, and Hot Sauce. The fresh Rolls and Jalapeno Cornbread was served with butter on the side.
As night fell, the air got a little cooler so the guests got a great fire going. They all enjoyed sitting around the fire, getting toasty and sharing stories of the bride and groom until the firewood ran out. It was such a wonderful day for an autumn wedding in North Carolina.
For The Best Wedding Catering In Raleigh NC
Do you, or your soon to be bride need wedding catering in Raleigh NC? If so, please give us a call at Catering By Design. We're a Wedding Wire award winning catering company three years in a row – 2102, 2013 and 2014. We have been serving families across North Carolina for decades and understand what it takes to make your big day a day to remember. We offer free tastings of our affordable wedding menus. Call us today, or just stop by our kitchen in Cary, NC to learn more.