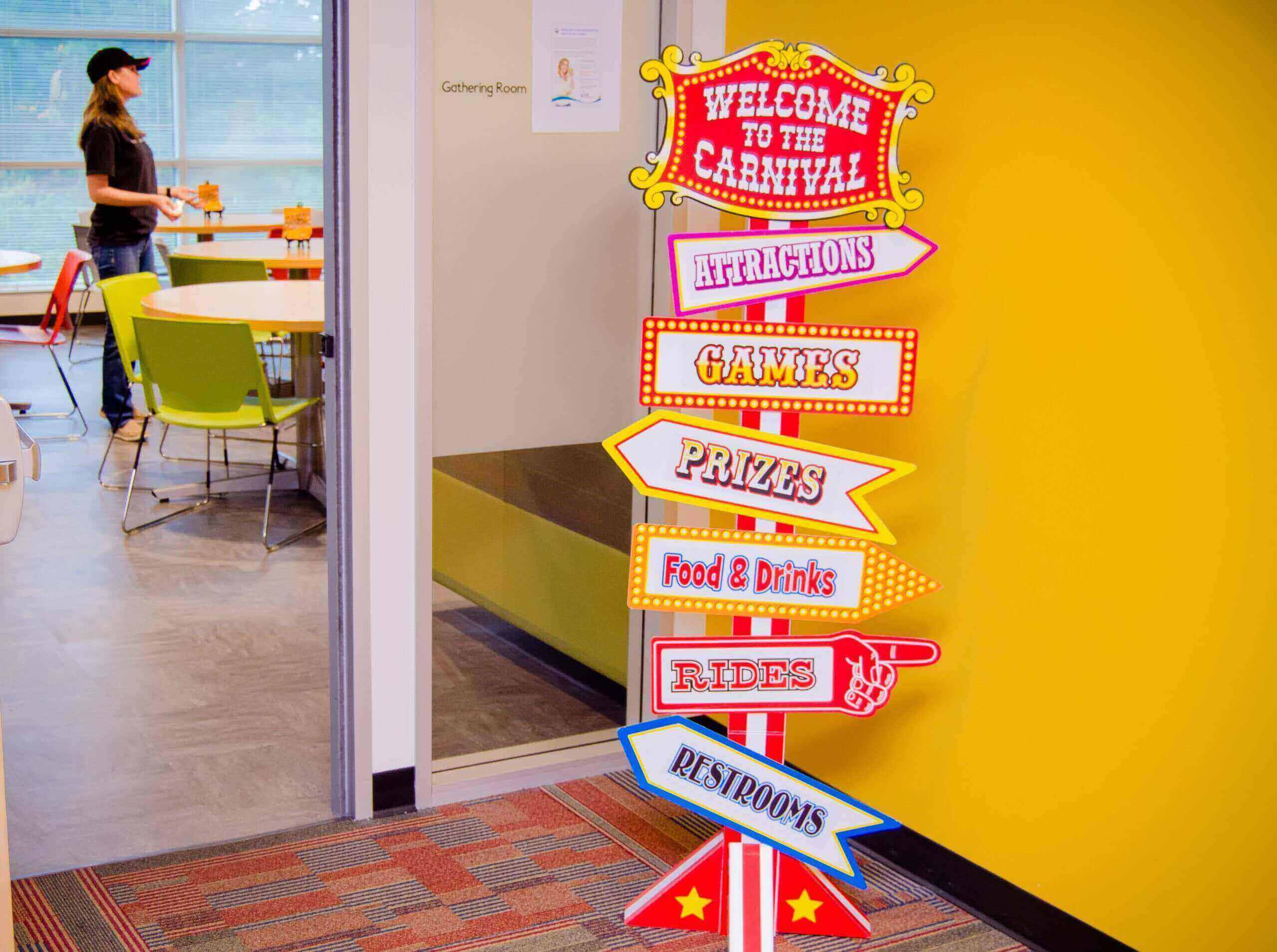 Weatherby Healthcare is the nation's premier locum tenens and permanent placement staffing company in the nation. Founded in 1995, their mission is to deliver superior service using a consultative approach with their clients. Weatherby's passion is to always strive for excellence in all that they do.
Weatherby Healthcare recently held a carnival to show their employees how much they appreciate them, and we were there to help out. Below you'll find a few of the highlights from the big day. If you would like to see the entire gallery from employee appreciation day, you'll have to take a look at our Pinterest gallery. If you need the best corporate catering Raleigh NC services, keep reading to see why Catering by Design should be your number one choice.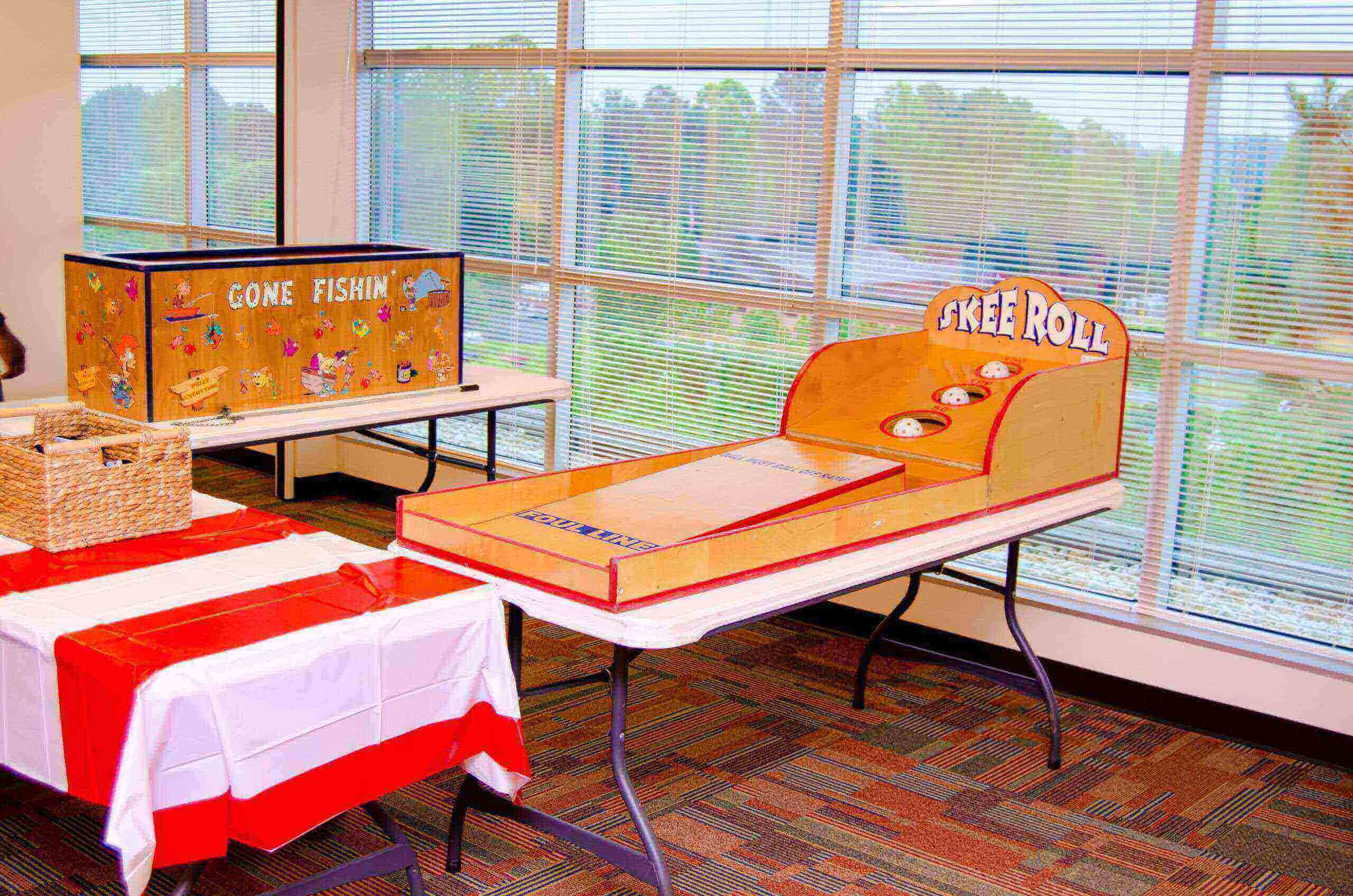 Since the employee appreciation lunch was carnival themed, there were plenty of fun games to play. Mother Nature wasn't cooperating this day, so all of our outdoor events had to be brought inside. Everyone still had a great time competing against each other in Skee Ball, Gone Fishin', and more.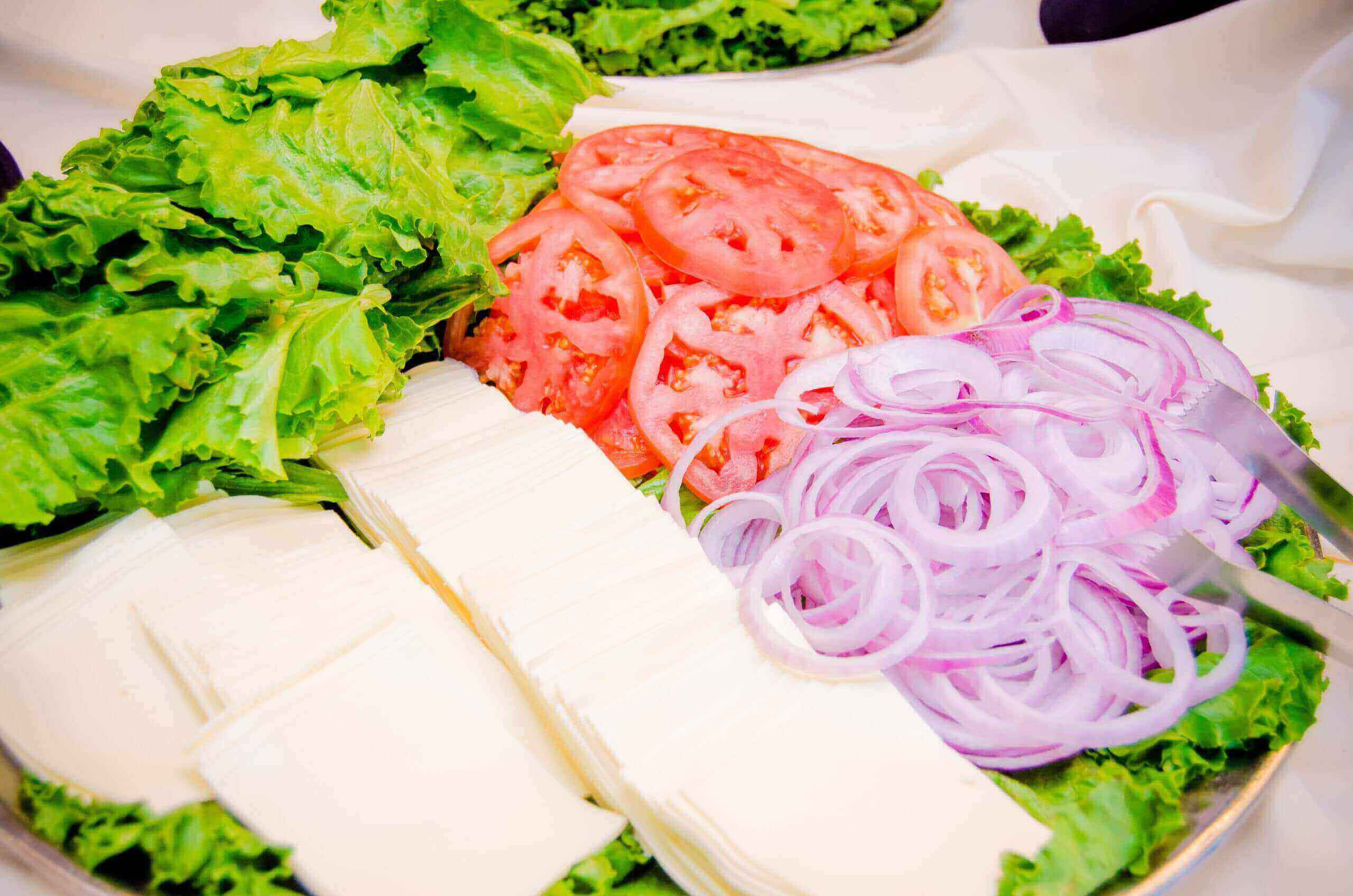 As everyone made way their way in for lunch, the buffet offered many options. We had grilled Burgers with all the fixings, like Lettuce, Tomato, Onions, Cheese, Ketchup, Mustard and Mayonnaise.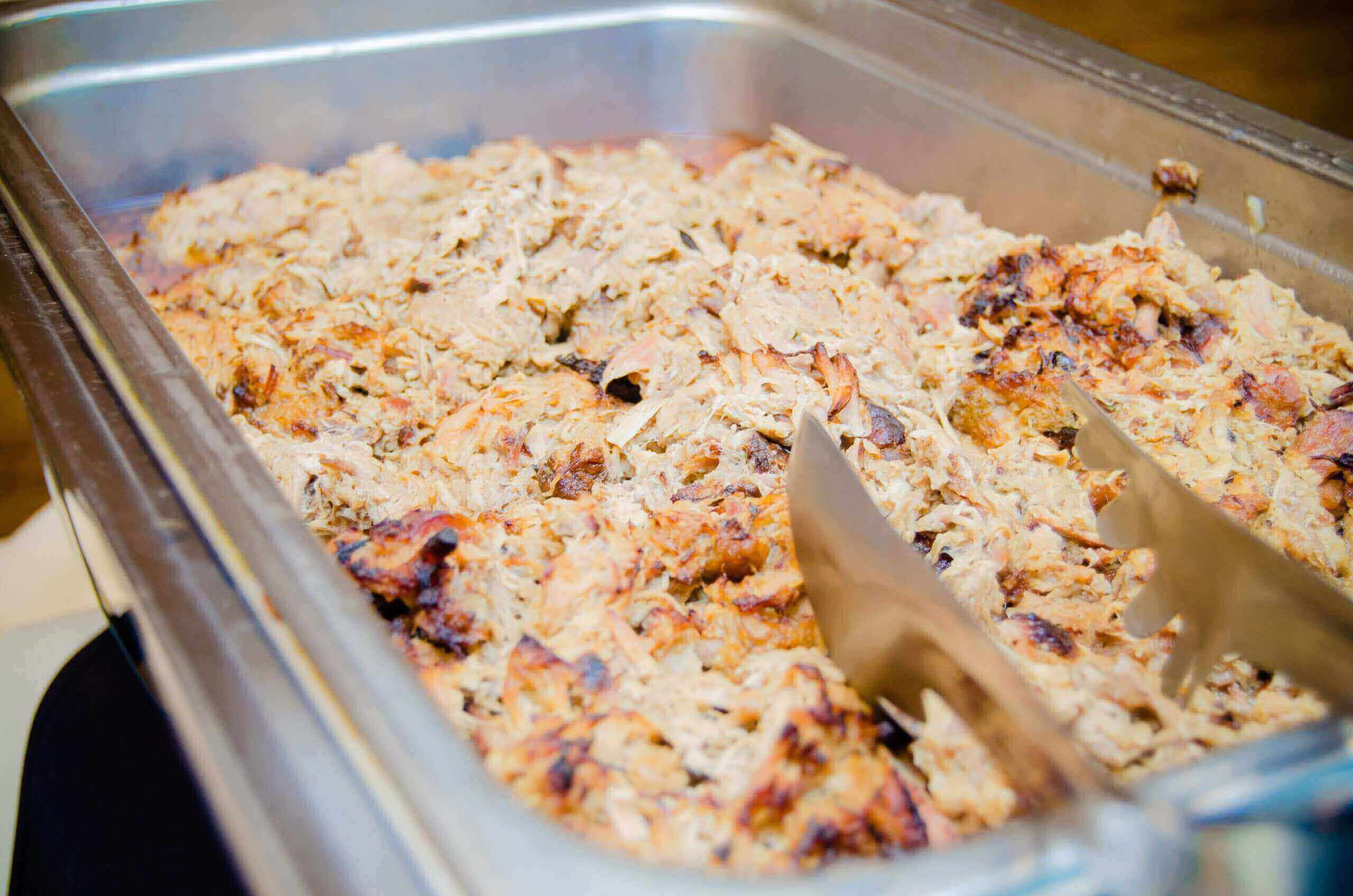 We also had Pulled Pork with Hot Sauce, Carolina BBQ Sauce and a Tangy Tomato BBQ Sauce.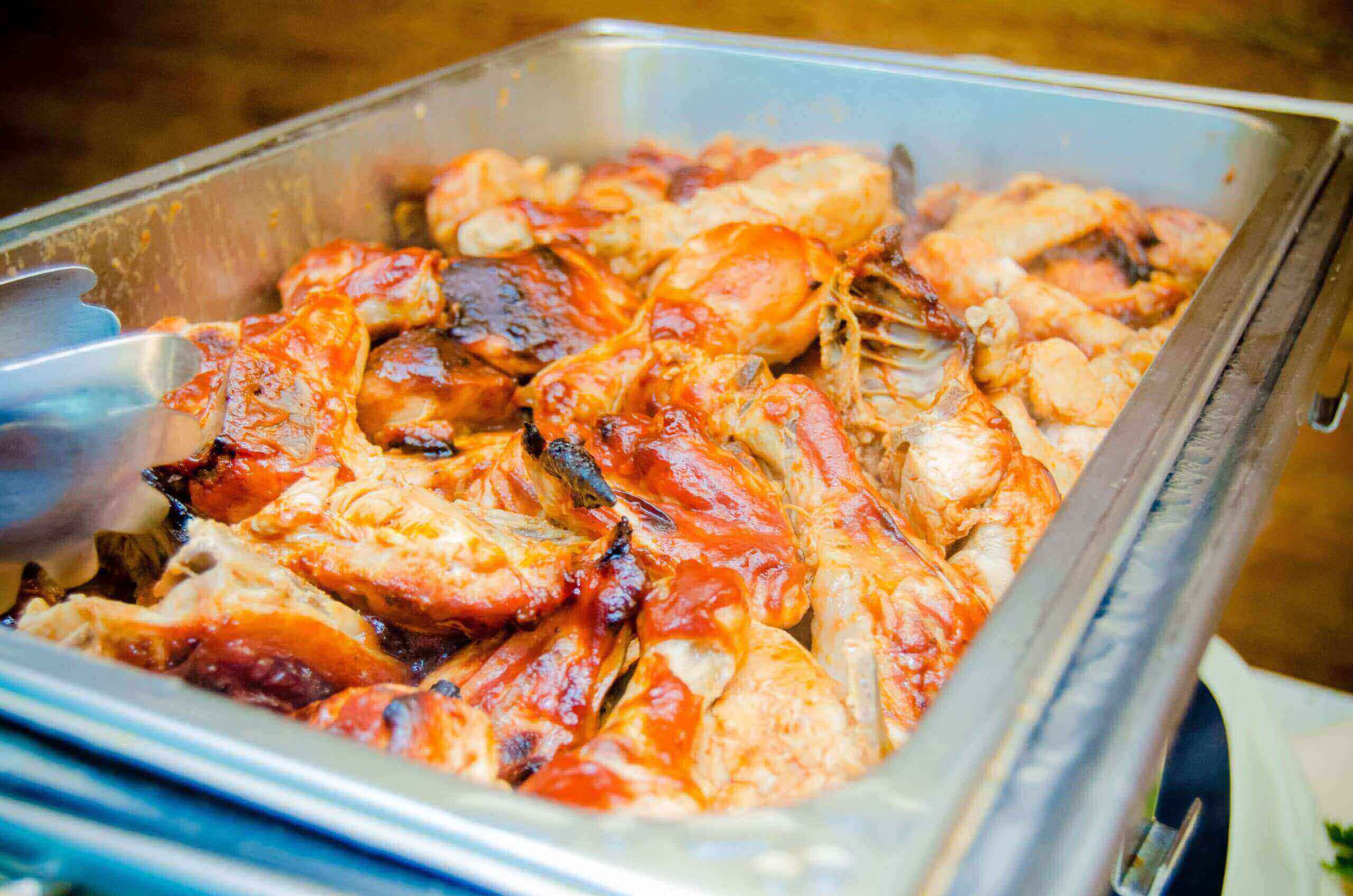 You can't have pulled pork without BBQ Chicken, and for the sides we served a Creamy Cole Slaw and Baked Beans.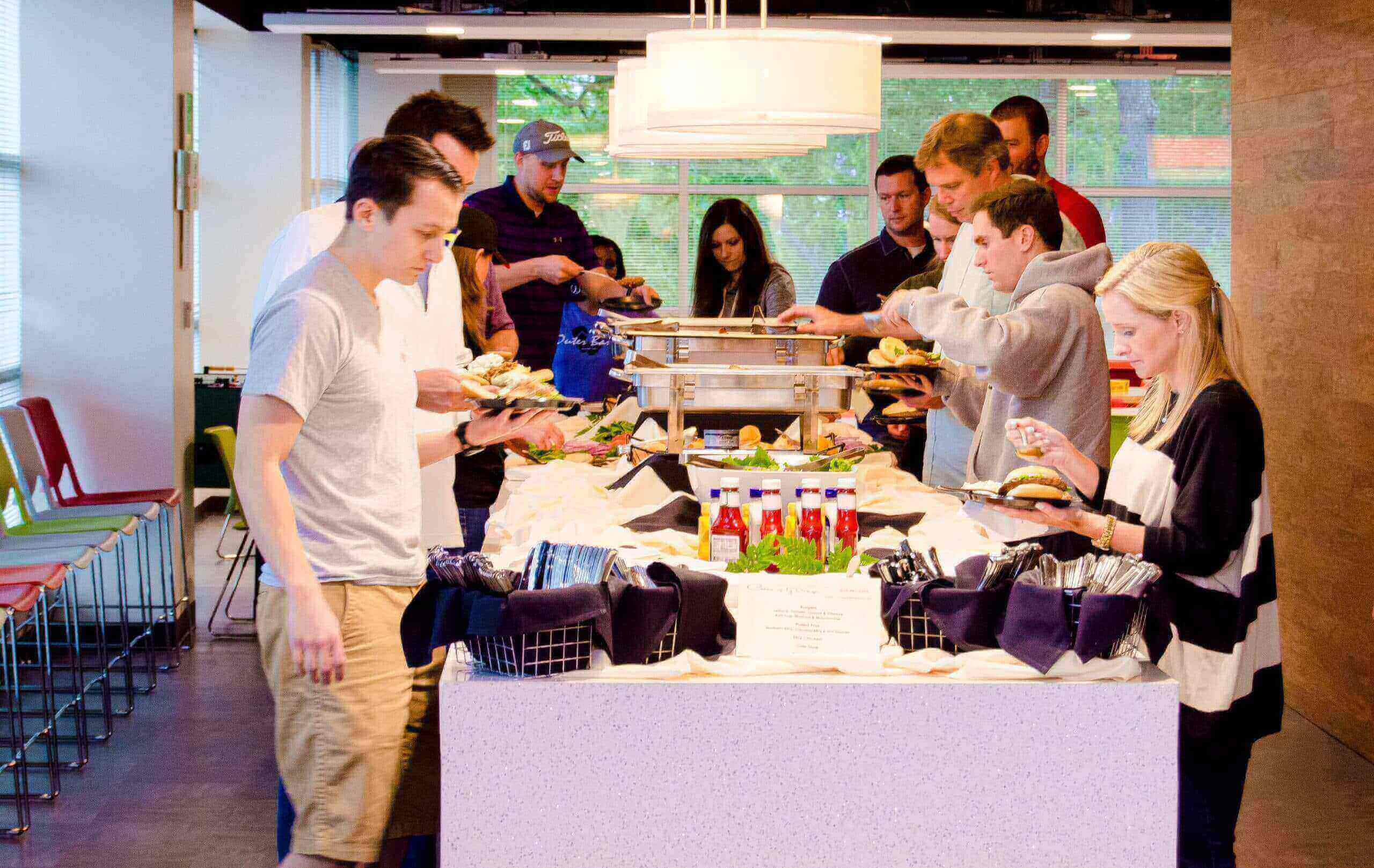 Rain or shine, you can always count on Catering by Design to make your event one everyone will enjoy and rave about. Keep reading to see why we're the Triangle's top choice for food, fun, and great customer service.
Affordable Corporate Catering Raleigh NC Services | Catering by Design
Catering by Design is the number one source for all of your Triangle corporate catering Raleigh NC needs. We make your event easy because we do all the work. Call us today and ask about our specials and delivery service. We've got the best menus for any of your catering needs. From university dinners, corporate events and awards banquets to weddings, vow renewals, anniversary parties and more, Catering by Design can make sure your food and fun are on point. We've been serving up smiles to people all over North Carolina for decades. So give us a call today and see why we're the number one choice for Raleigh caterers!