Recently, over 300 volunteers built a new playground for the Durham Head Start Leathers-Meachem Center. Volunteers from Delta, KaBOOM!, the Airport Authority, the Durham community, and students from surrounding universities got to work to give the children a safe place to play and enjoy the outdoors.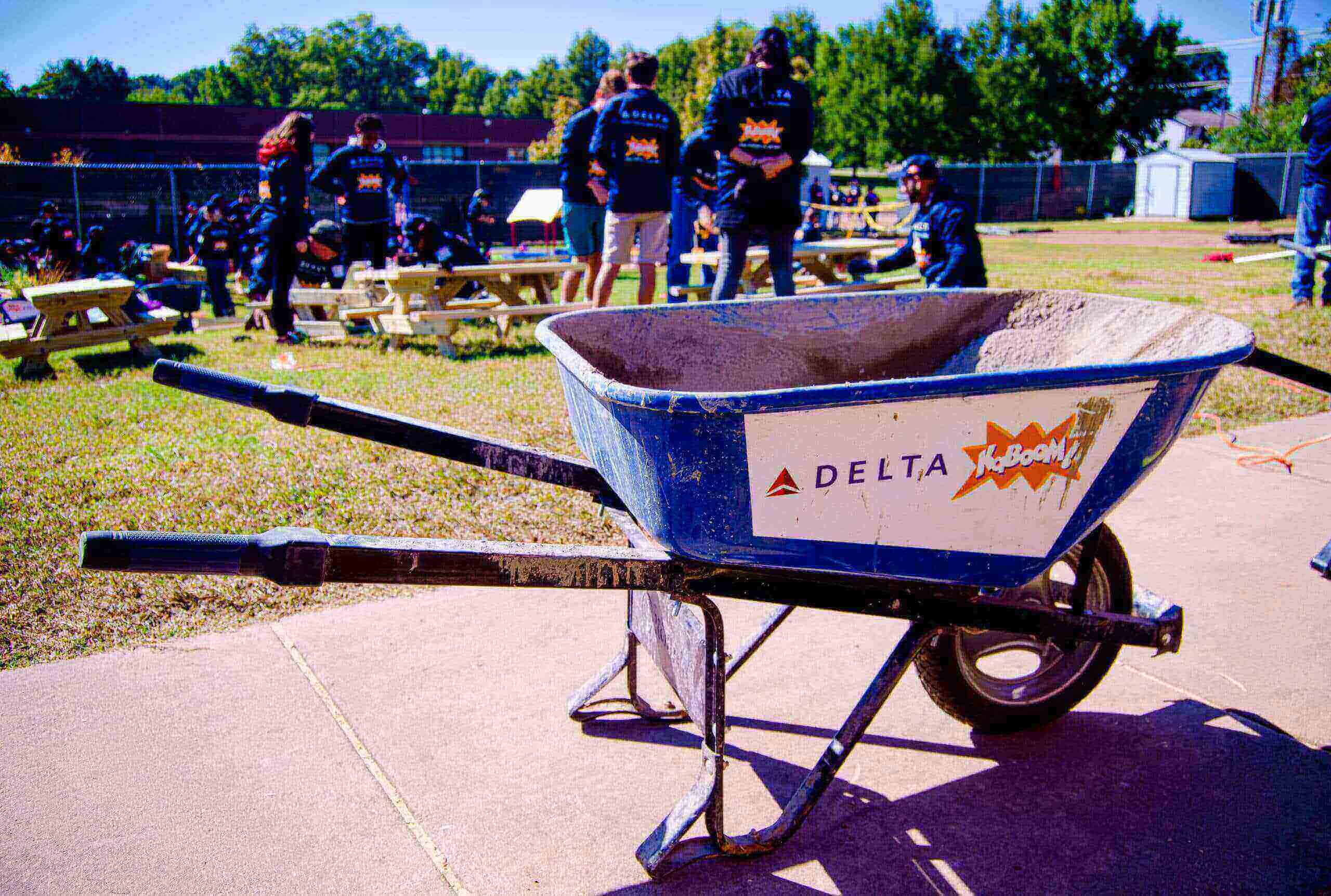 This was Delta's 17th KaBOOM! build since 2013 and is the first one in our area. KaBOOM! is a national non-profit. Their organization is dedicated to giving all kids the childhood they deserve. KaBoom's #PlayMatters program has built and improved thousands of playgrounds across the country. The new play area for the Durham Head Start Leathers-Meachem Center consisted of installing a new slide, rock climbing wall, balance beam, activity walking path, picnic tables, and more to replace equipment that was over 15 years old.
The weekend had lots of awesome activities planned for kids. There was a martial arts demonstration, music, and other activities like pick-up soccer games, tug-of-war, and much more.

The Durham Head Start Leathers-Meachem Center's goal is to engage, support and empower children and families in the community to be successful in school and life. They do this by providing services such as early childhood education, job assistance, parenting classes, job skills training, and health and wellness classes. The playground will help with this goal as it's expected to serve over 1,000 kids in the Durham area.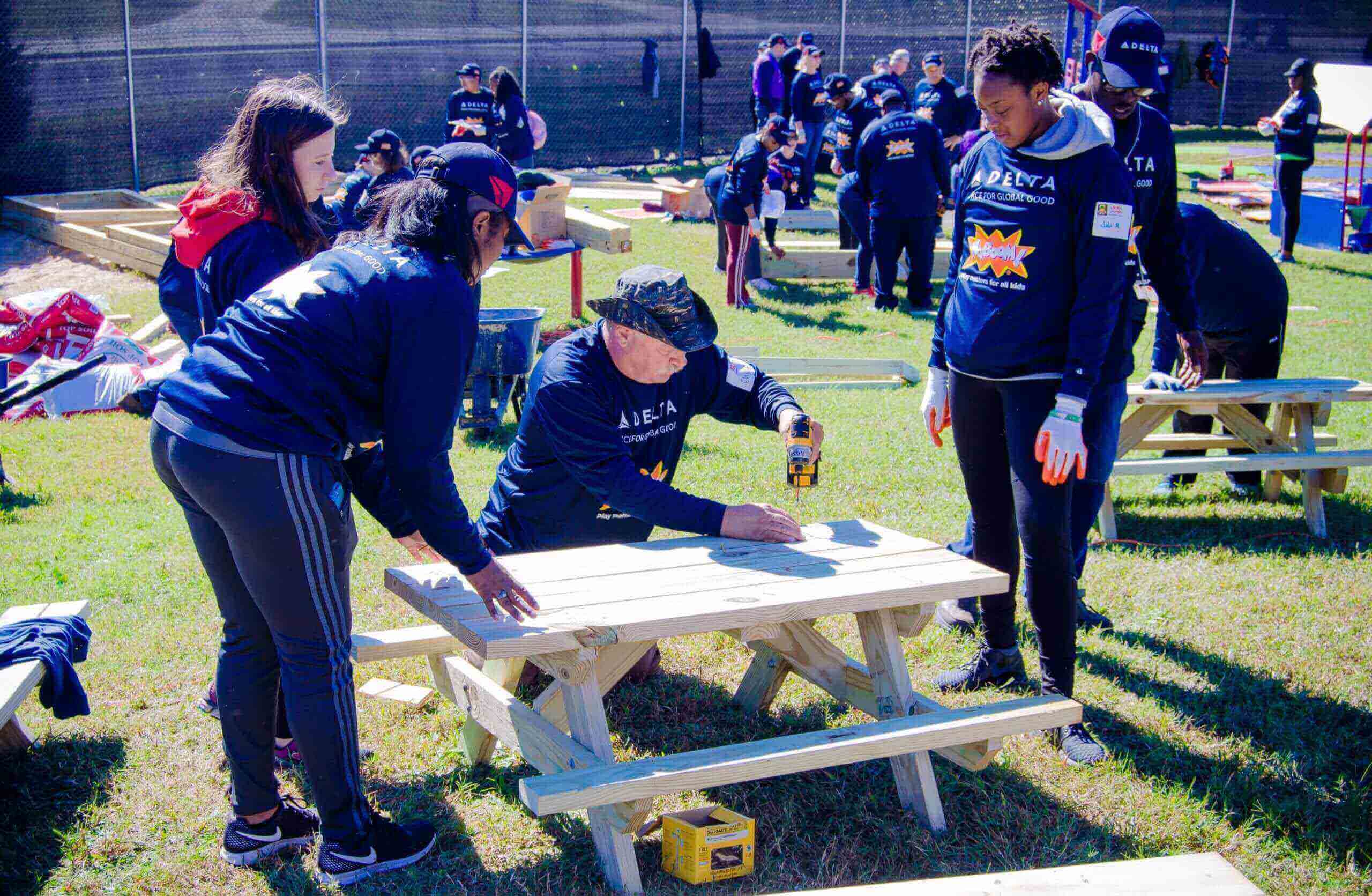 We were honored to cater to such an awesome and community inspiring event, and wanted to share a few of our favorite pictures from the playground build. If you want to see all the images, please visit our Pinterest gallery. If you need Raleigh event catering that you can trust for an upcoming fall event, don't hesitate to call Catering by Design. You'll love our menu selections, free wedding tastings, and unbeatable customer service.
Leathers-Meachem Center Playground Build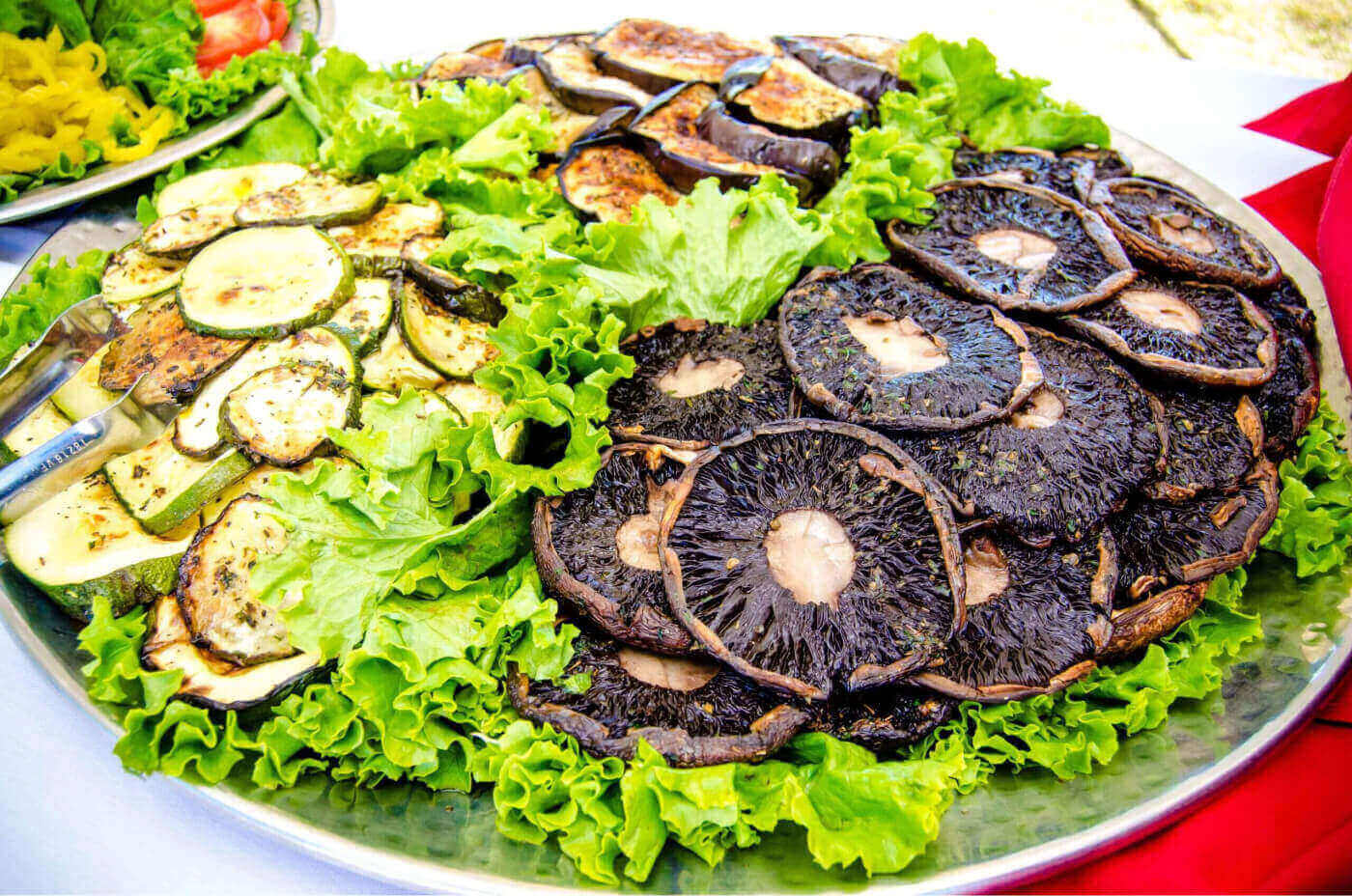 We had two "Make Your Own Sliders" stations setup. The vegetarian option included Grilled Portobello, Lettuce, Tomato, Banana Peppers, and Sliced Marinated Grilled Eggplant and Zucchini.

The other Slider Station included Pulled Pork, Pulled BBQ Chicken, Northern and Southern BBQ and Hot Sauces, with Cole Slaw and Slider Buns.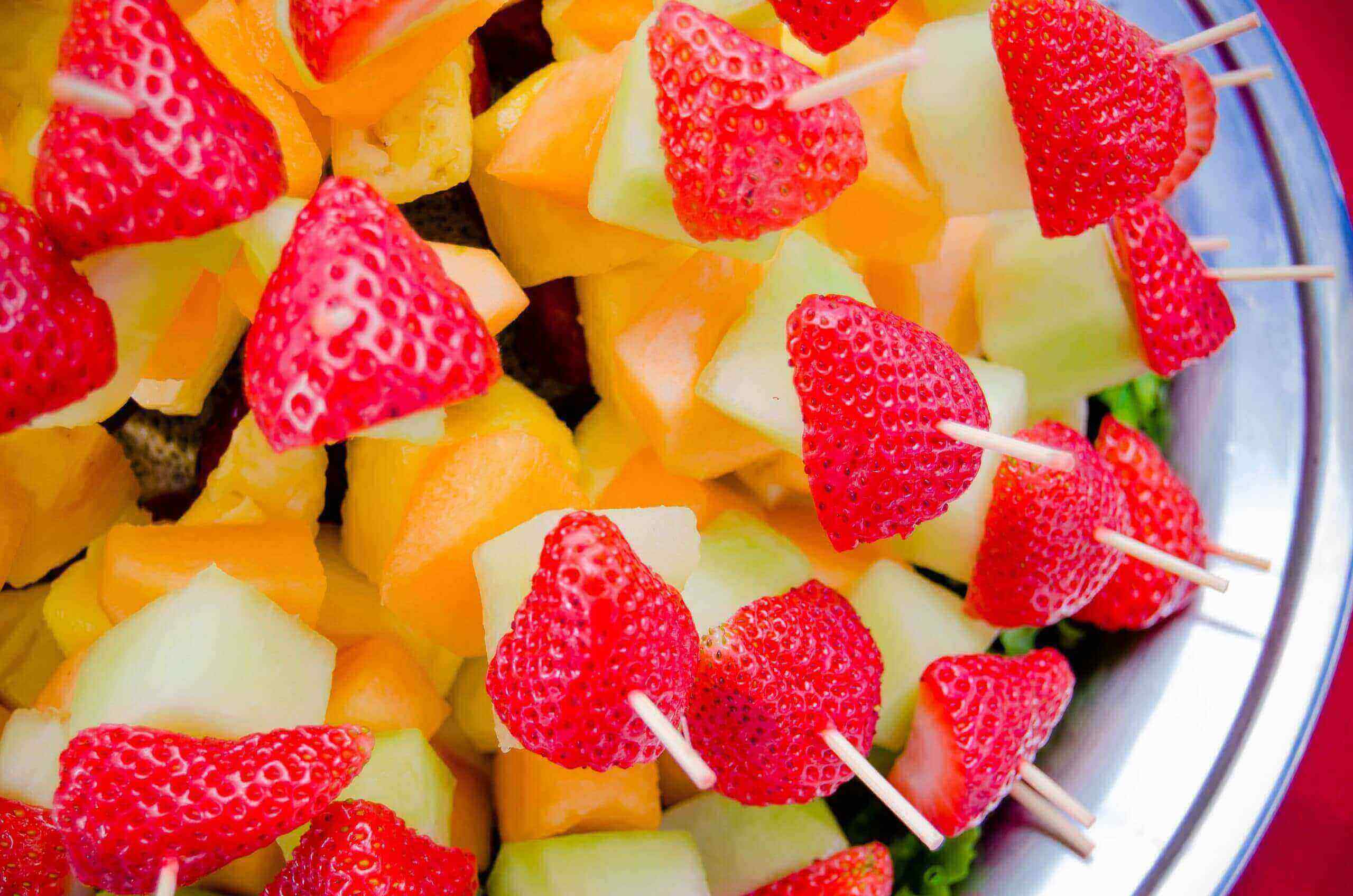 Other items on the menu included Fruit Kebobs, a salad of Fresh Romaine with Fresh Strawberries, Candied Walnuts and Feta Cheese that was served with Apple Cider Vinaigrette and Citrus Vinaigrette, Baked Beans, Homemade Macaroni and Cheese with Bread Crumbs, and Assorted Cookies and Brownies for dessert. If you are searching for an affordable Raleigh catering company for your next event, please keep reading to see how Catering by Design can help.
Affordable Raleigh Event Catering | Catering by Design
Catering by Design is the number one source when you need Raleigh event catering. We make your event easy since we do all the work. Call now and ask about our specials and delivery service. We've got the best menus for any of your catering needs.
We can also handle university dinners, corporate events, luncheons, awards banquets, anniversary parties, social events and holiday gatherings. Catering by Design will ensure your food and fun is top shelf quality. We've been serving up smiles to people all over North Carolina for decades. Please give us a call today to learn more about why we're the number one choice for Raleigh event catering services!