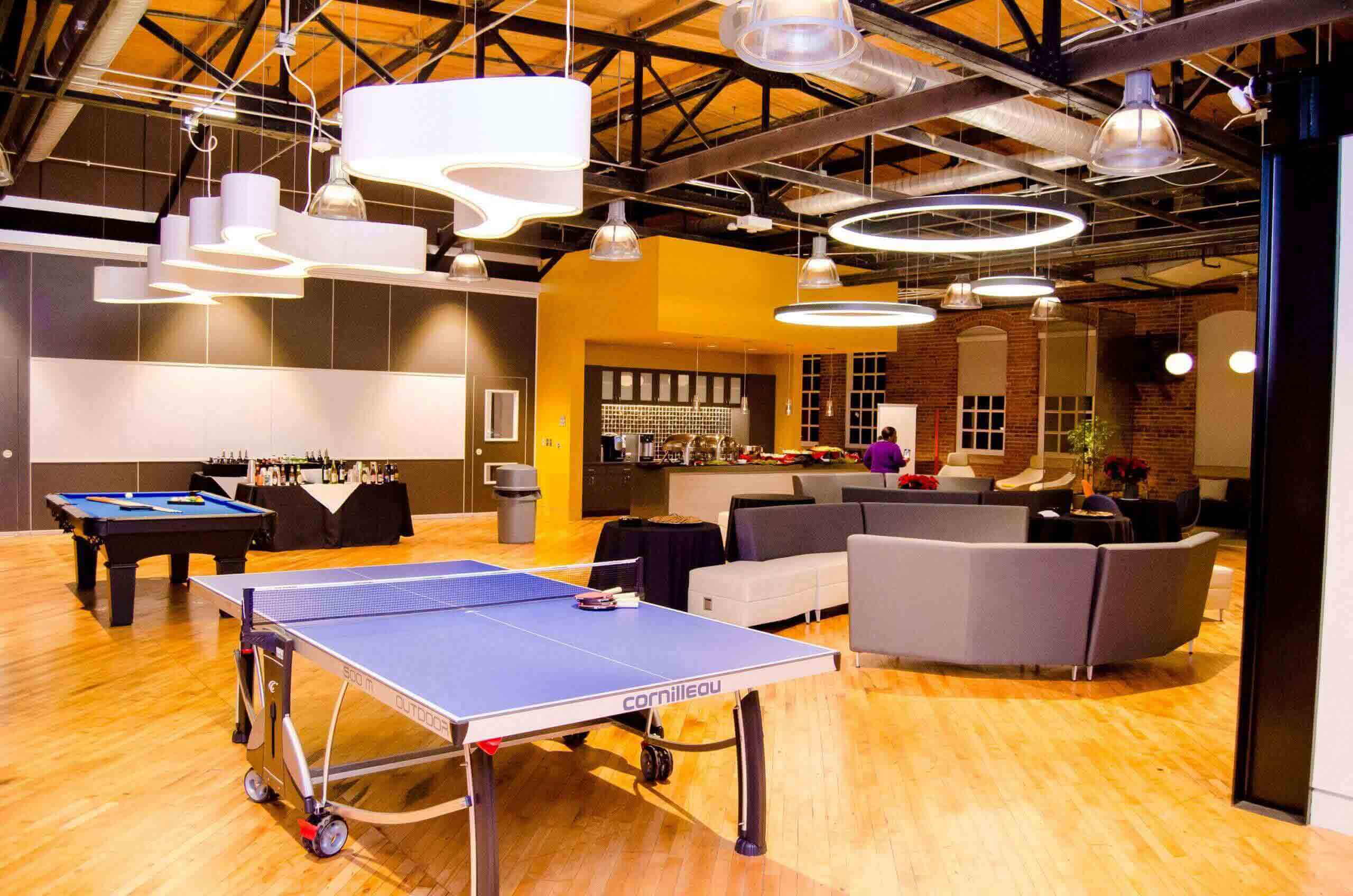 The Institute for Emerging Issues is all about bringing people together to solve the complex issues that hold communities back from reaching their potential. Their goal is to ensure NC's future and competitiveness for business growth and innovation. This organization believes that when people from all regions, and different points of view, work together with a shared vision progress becomes smarter and more comprehensive. That's why InnovateNC was launched.
This program was created to make sure that cities located outside of the Triangle and Charlotte have the same growth opportunities. The five cities that were chosen were Asheville, Greensboro, Pembroke, Wilmington and Wilson. This two-year program is backed by a diverse group of partners and has been structured to allow each community to collaborate and develop new growth practices.
We had the great pleasure of catering the Innovate NC event for the Institute of Emerging Issues. It was held at the Bullpen, which is located in downtown Durham NC. We took some great pictures at the event, and we hope you enjoy this small preview. If you would like to see the entire gallery from the big night, you'll have to take a look at our Pinterest gallery. You'll be able to see pictures from many of our Raleigh corporate catering events, social gatherings, and weddings as well.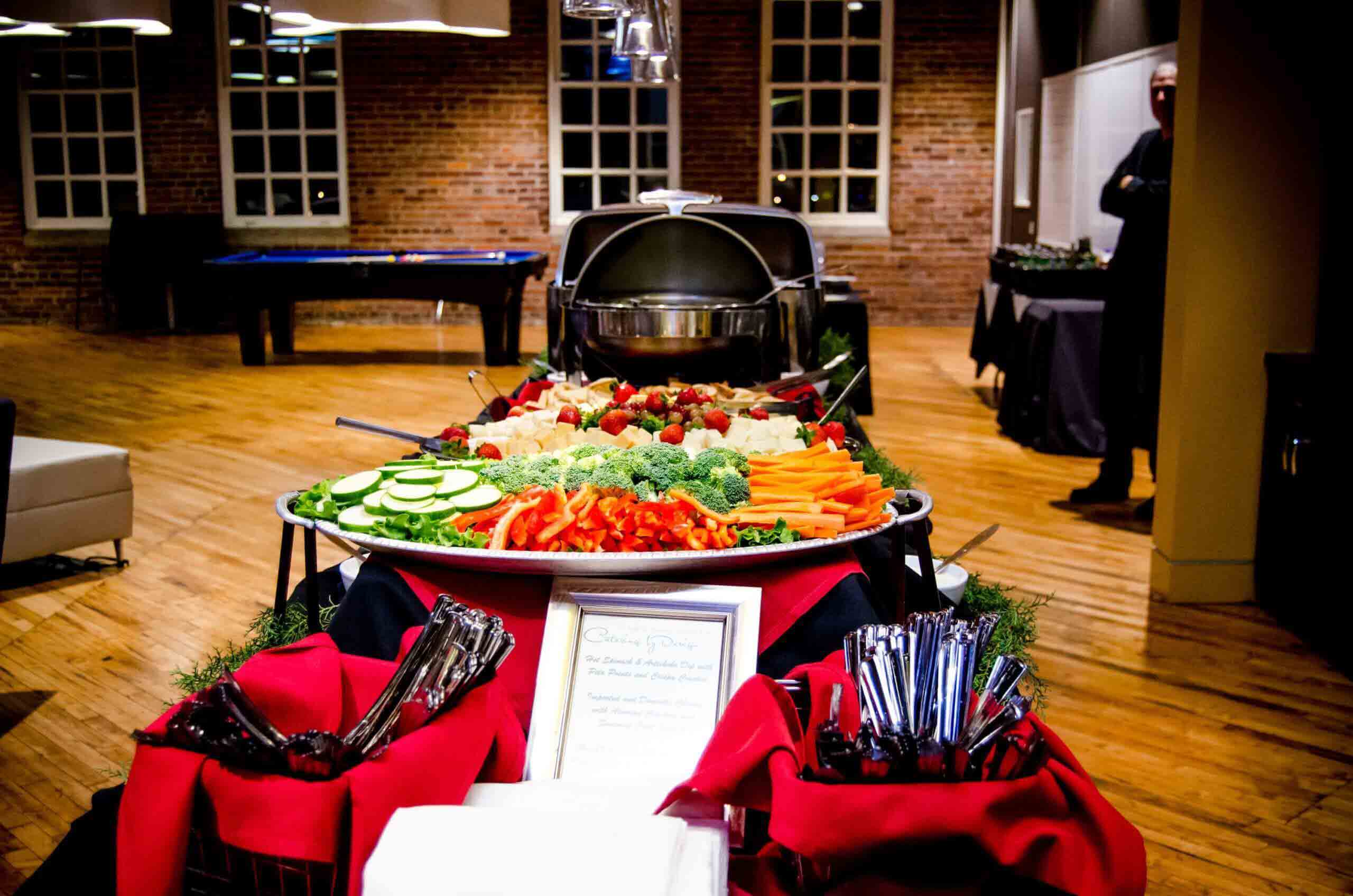 As the guests finished their meeting, they were met with a beautiful setup featuring Hot and Creamy Spinach and Artichoke Dip with fresh Pita Points and Crispy Crostini, and Miniature Beef Wellingtons, not pictured.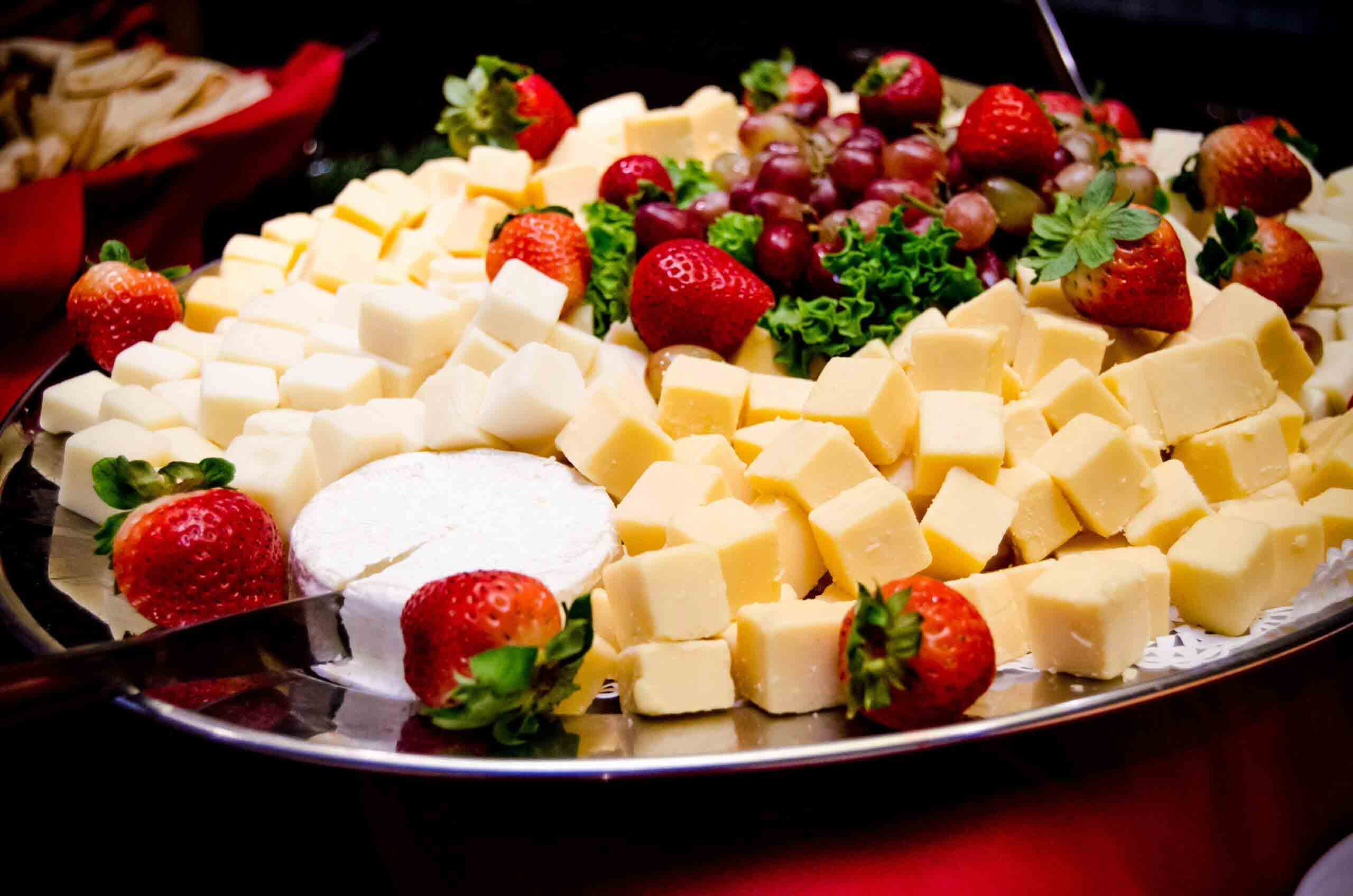 On the lighter side, a colorful tray of Imported and Domestic Cheeses was served with an assortment of Gourmet Crackers and a Seasonal Fruit Garnish.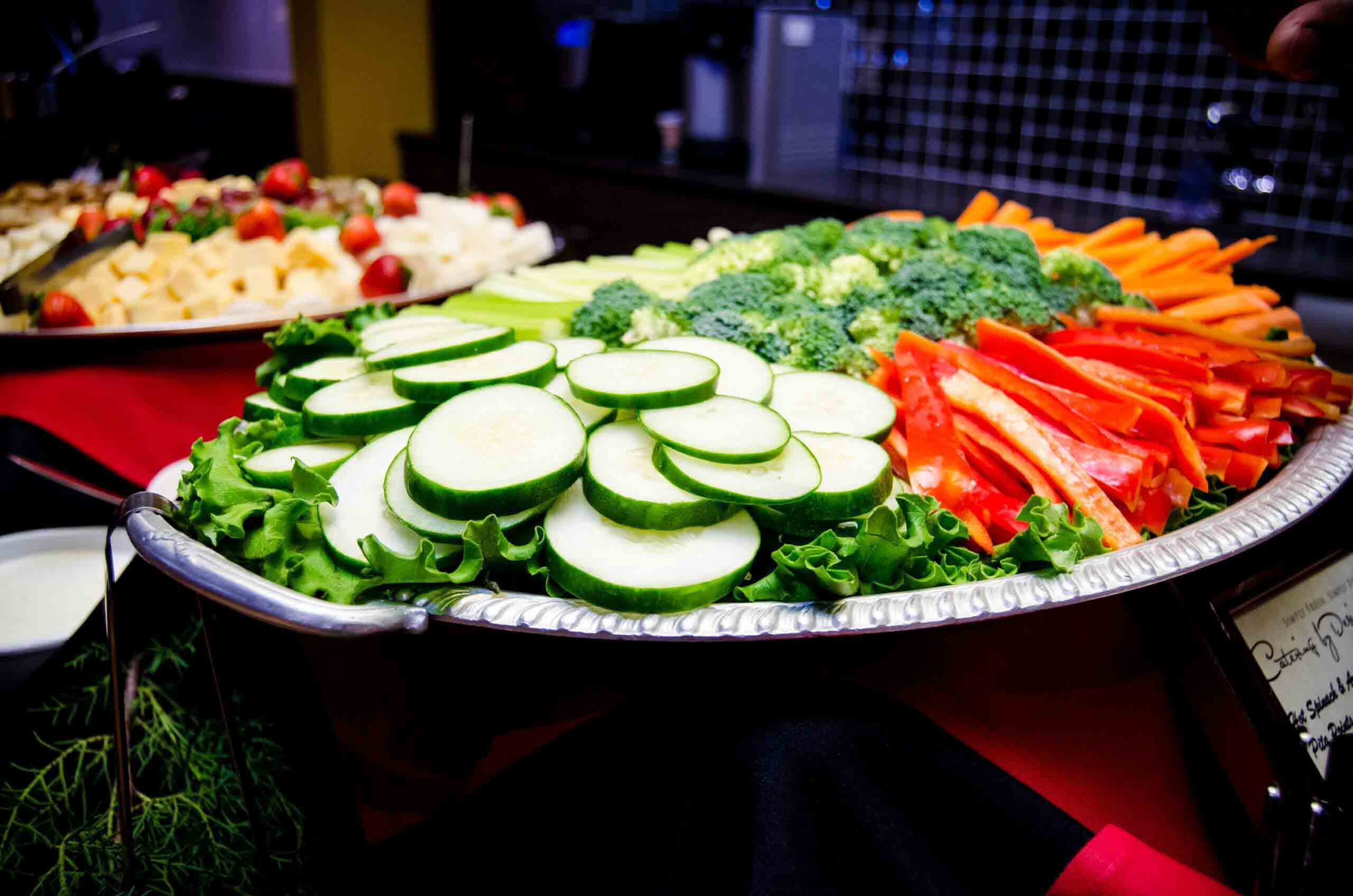 Also on the buffet was a beautiful array of Fresh Vegetables with Homemade Ranch and Roasted Red Pepper Dip.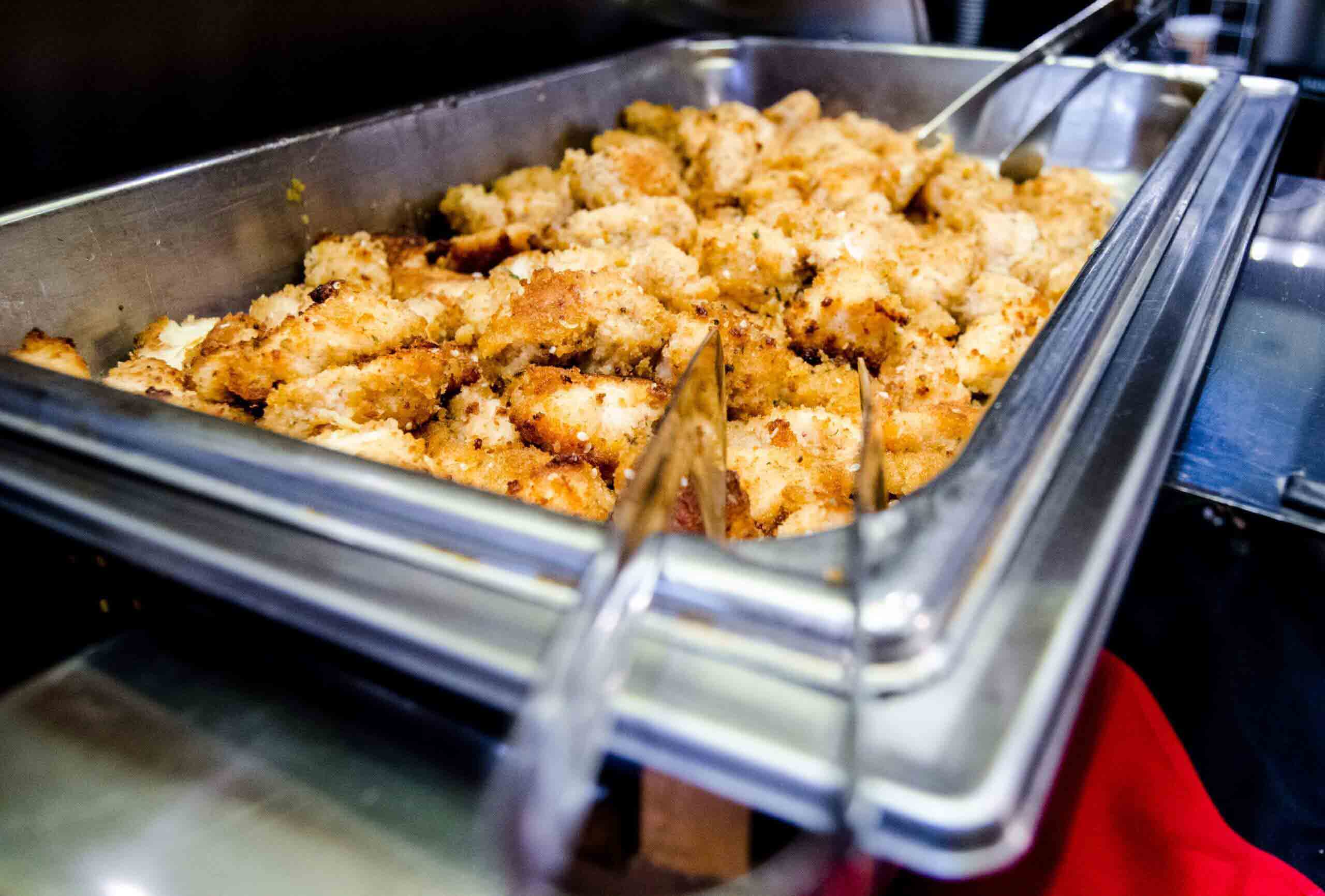 On the heavier side of the buffet table we had our Parmesan Crusted Chicken Bites. These were served with our spicy Apricot Mustard Dipping Sauce.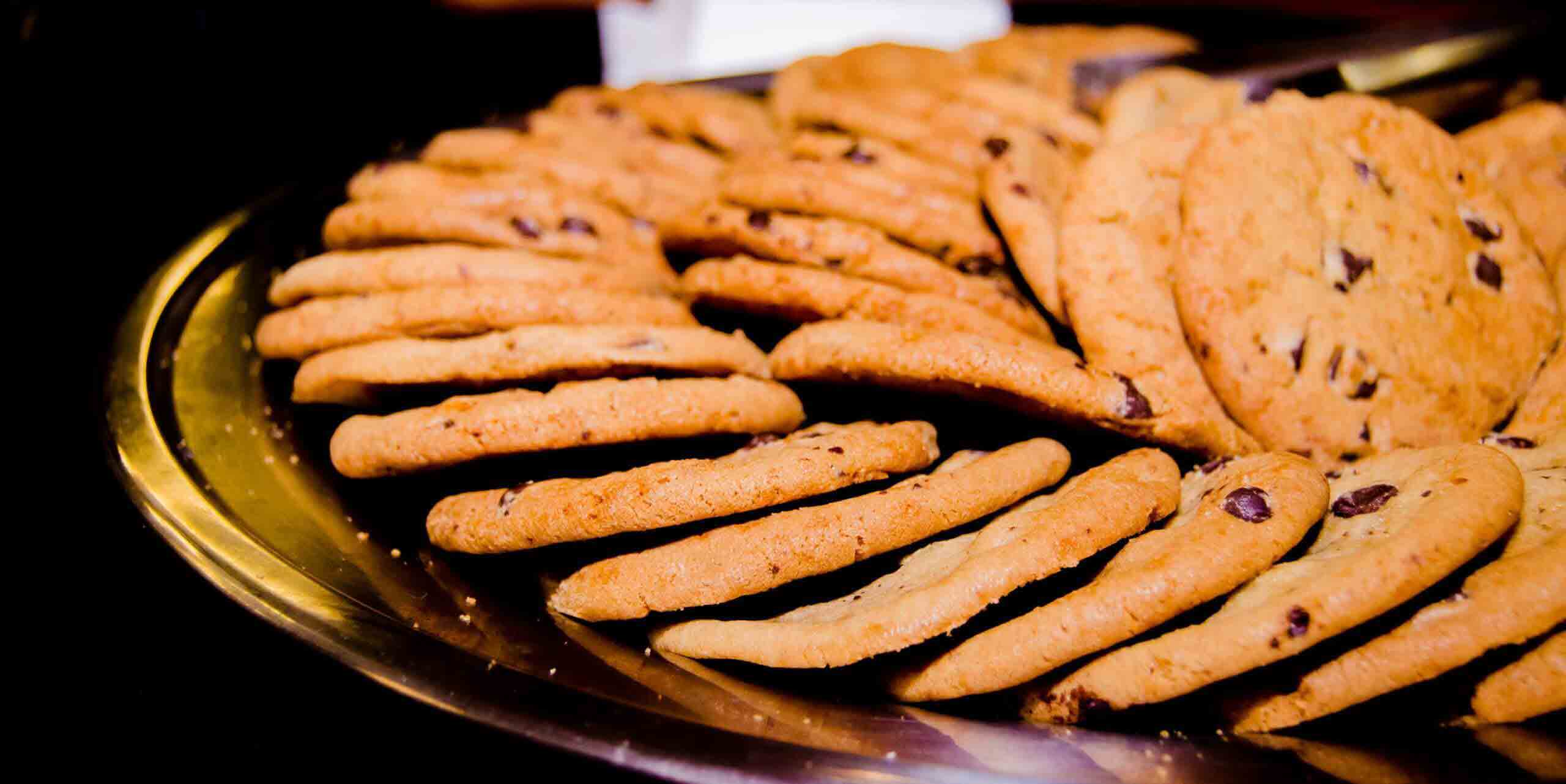 For dessert, guests enjoyed Chocolate Chip Cookies, Double Chocolate Brownies, and beautiful Blondie Bars.
Affordable Raleigh Corporate Catering | Catering by Design
Catering by Design is the number one source for all of your Triangle and Raleigh corporate catering holiday needs. We make your event easy because we do all the work. Call us today and ask about our specials and delivery service. We've got the best menus for any of your catering needs. From university dinners, corporate events and awards banquets to weddings, vow renewals, anniversary parties and more, Catering by Design can make sure your food and fun are on point. We've been serving up smiles to people all over North Carolina for decades. So give us a call today and see why we're the number one choice for Raleigh caterers!