[metaslider id=11815]
Picking the right wedding venue is a huge deal. After all, it's one of the few places that will be forever ingrained in your memories. Choosing the right venue is also important for other reasons as well. You want to work with a vendor that can provide you with great customer service, personalized assistance, and lots more for your wedding ceremony. That's why The Farm at 95 is an ideal choice.
The Farm at 95 has beautiful spaces for both in and outdoor ceremonies, receptions, rehearsal dinners, engagement parties, and more. Inside, their southern banquet hall seats more than 400 people, even with the tables and chairs set up. Outside features a beautiful ceremony space, large picturesque fields, an antique farm wagon, a patio with a fire pit, a large stage for bands, and more.
Ashley and Matthew recently tied the knot at The Farm and Catering by Design was there. We are honored to be their Raleigh wedding catering company of choice. The ceremony and reception were beautiful and a lot of fun. That's why we wanted to share a few of our favorite pictures. We hope you enjoy the highlights below. If you'd like to see the entire gallery, please visit us on Pinterest. If you need help with catering for a Raleigh or Triangle event, contact Catering by Design today. We'd love to talk food with you!
Ashley and Matthew's Wedding Reception Menu
Fresh Seasonal Cubed Fruit Salad Served with Sweet Yogurt Sauce
Diced Seasoned Hash Browns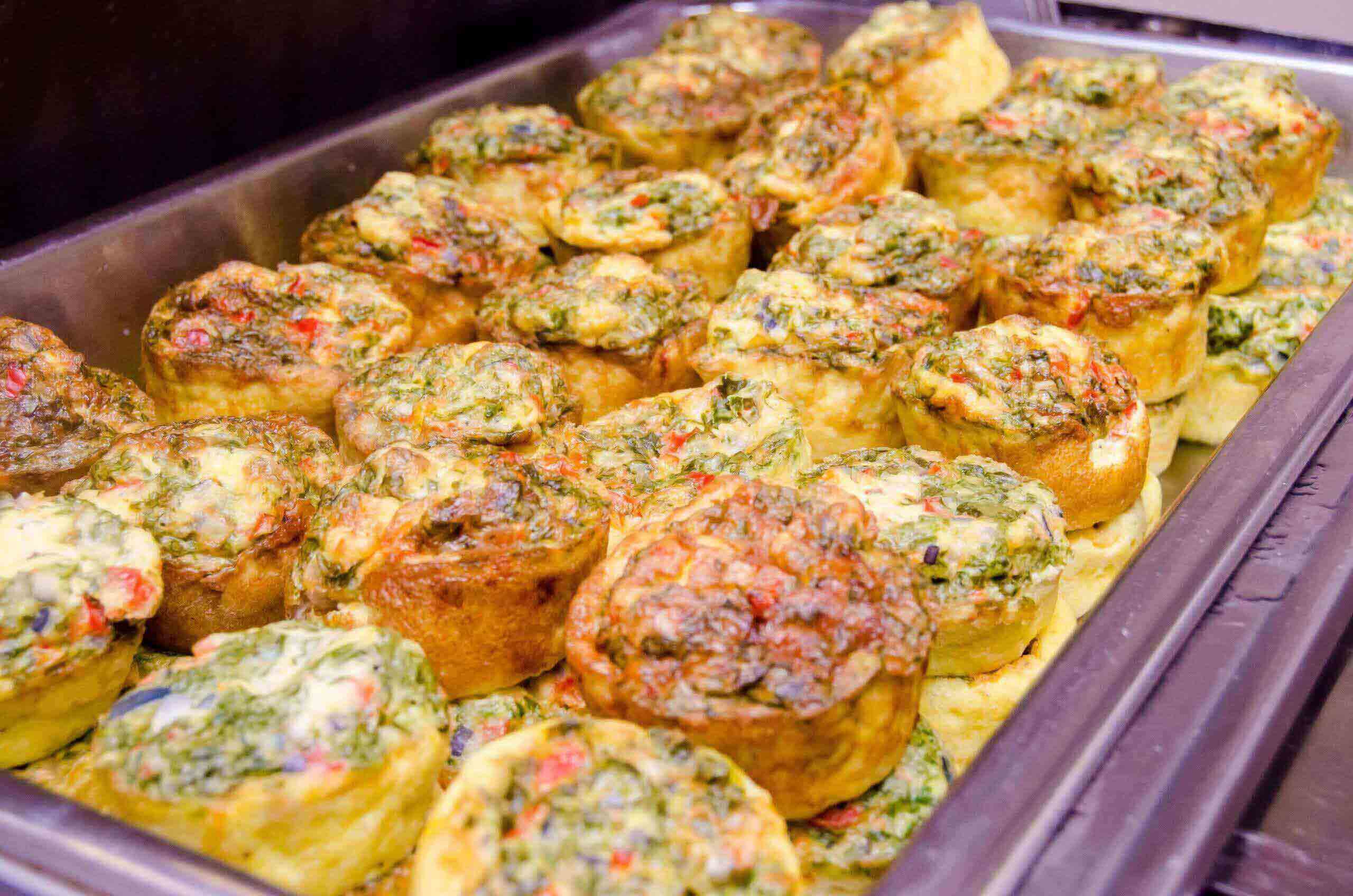 Spinach Cupcake Quiche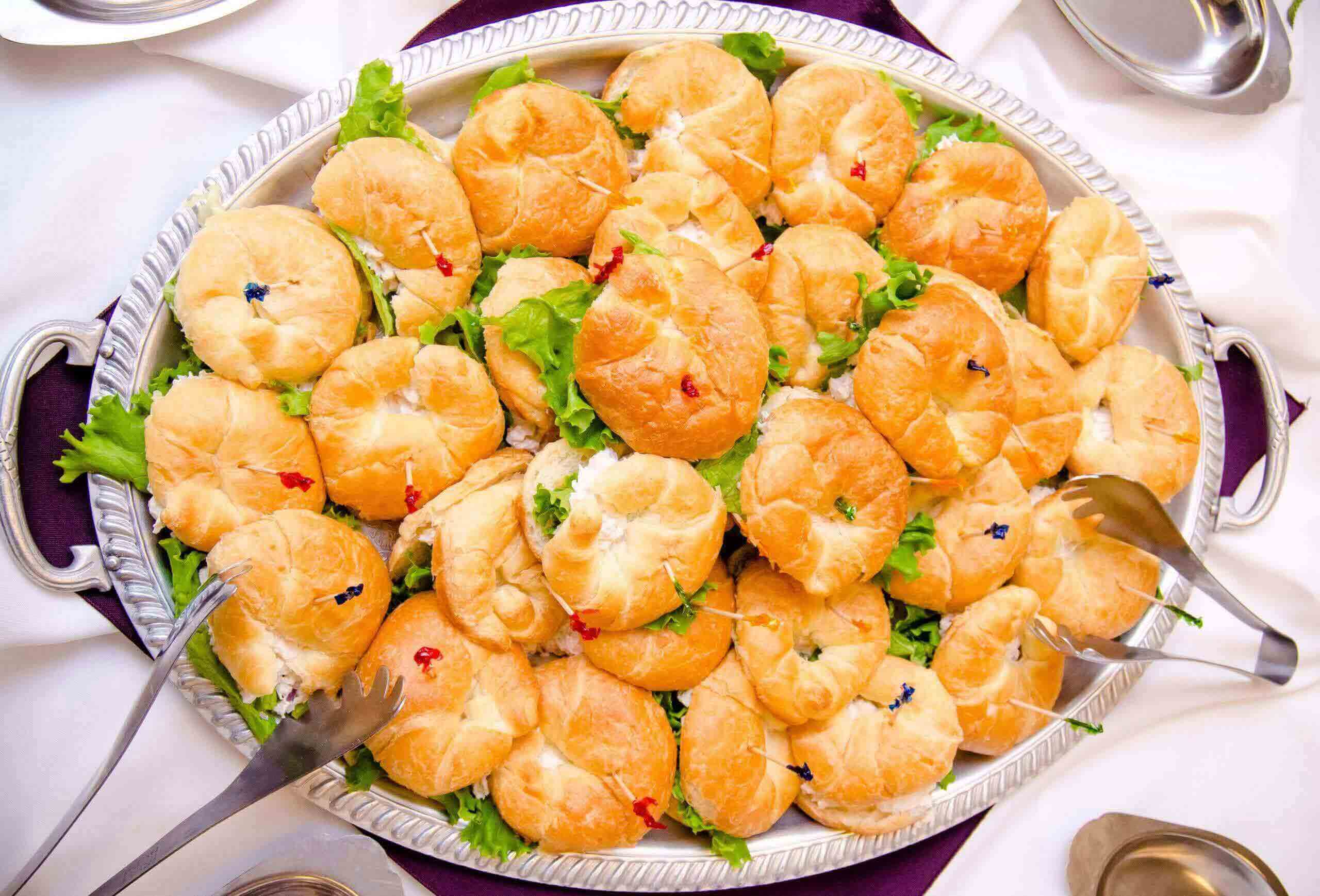 Petite Croissants with Chicken Salad
Miniature Garlic Cheddar Biscuits with Country Ham and Brown Sugar Butter. Also served with bacon and sausage.
For dessert, the guests enjoyed doughnuts and wedding cake! If you're searching for affordable wedding catering in Raleigh this fall, Catering by Design can save you time and money.
Unbelievable Raleigh Wedding Catering
Catering by Design is the area's top choice when it comes to catering weddings. We have the most affordable menus and packages that can be customized with your own recipes or to meet specific dietary needs. Please click here to check out our Raleigh wedding packages. Brides, call us today and ask about our free menu tastings.
We're an award winning Raleigh wedding catering company, and we've been serving the families of North Carolina for decades. Be sure to ask us about our delivery options if you do not need full catering service. When only the best will do, call Catering by Design to find out why we're the top choice for local wedding reception catering.