[metaslider id=9693]

The Cloth Mill at Eno River is located at the historic Eno River Mill campus in beautiful downtown Hillsborough, NC. The Cloth Mill is the Triangle's newest wedding and event venue with a unique industrial and urban feel.
The Cloth Mill at the Eno features exposed industrial brick walls, giant windows, very tall ceilings, and all of the original wood beams and columns. Not only does the Cloth Mill have a great looking inside, outside features an extraordinary courtyard. That makes this venue the perfect location for your next big event or life celebration. The Cloth Mill officially opened its doors December 2015 for weddings, corporate events, social celebrations, business meetings and other events, and is now booking for the remainder of 2016 and 2017.
We were recently invited to showcase some of our menu selections at the Cloth Mill's Summer Wedding Show, and we wanted to share a few of our favorite pictures from the event. To see the entire gallery from this lovely wedding wedding and reception venue, please visit us on Pinterest.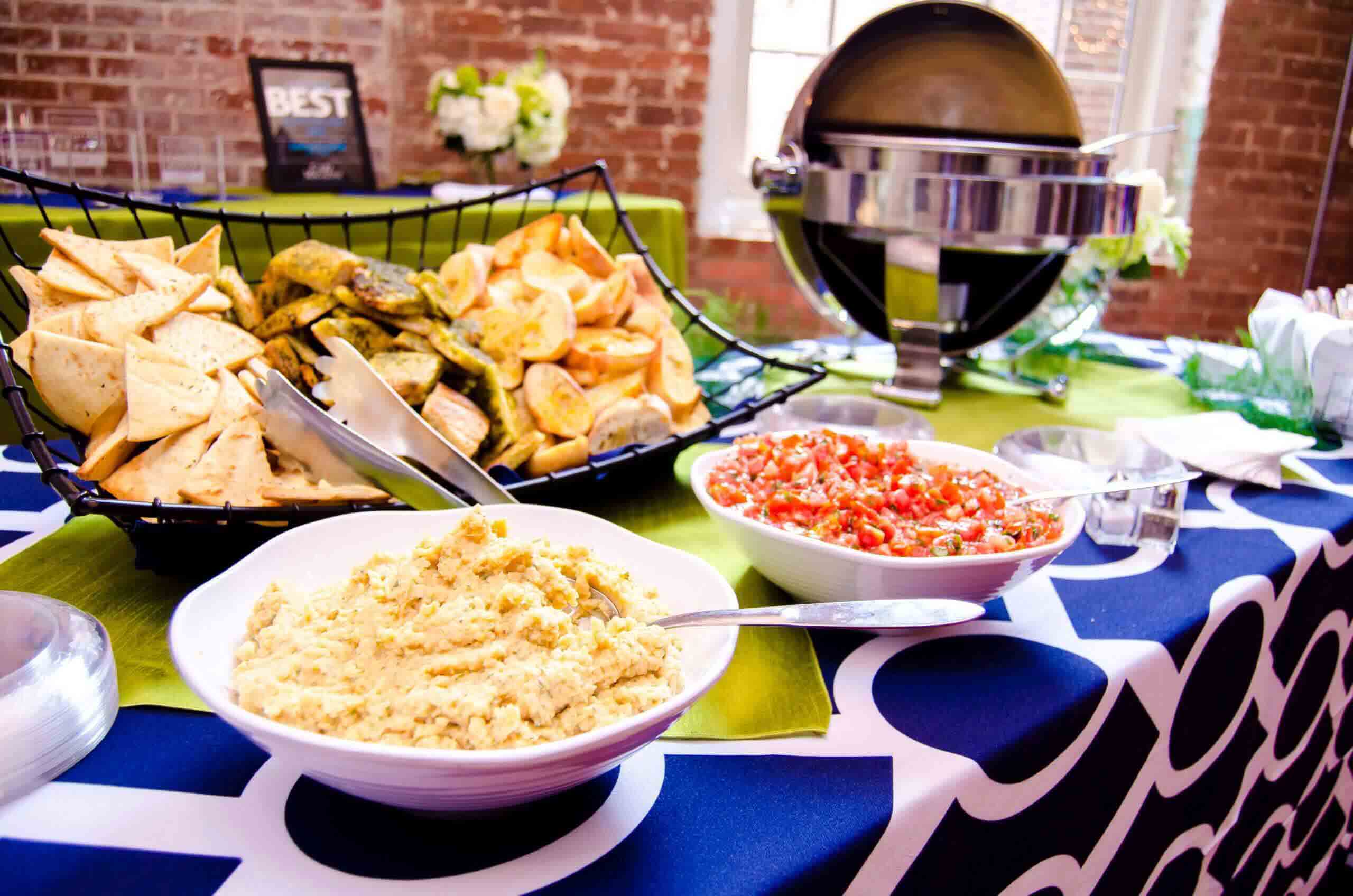 Summer Wedding Show at The Cloth Mill at Eno River
When guests arrived at our booth, they were greeted with a great selection of Fresh Grilled Tuscan, Pita, and Focaccia breads. These breads were paired with our delicious homemade Hummus and Tomato Basil Spreads.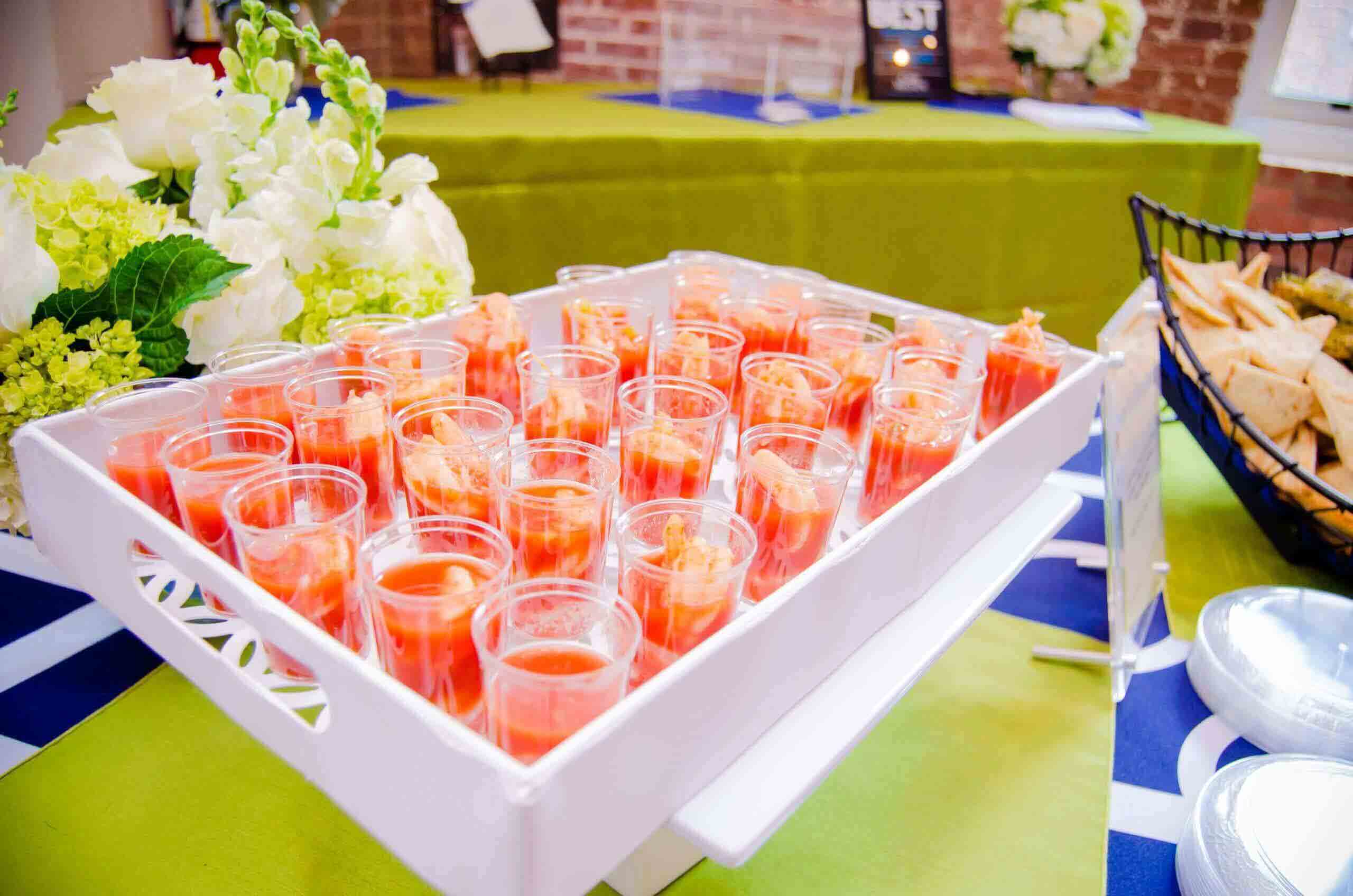 The biggest hit from our food selections were these mini Bloody Mary Shrimp Cocktail Shooters. These spicy finger foods in shot glasses had guests stopping by our booth to give them a try. They must have been pretty good as many of these guests returned for a second and third serving.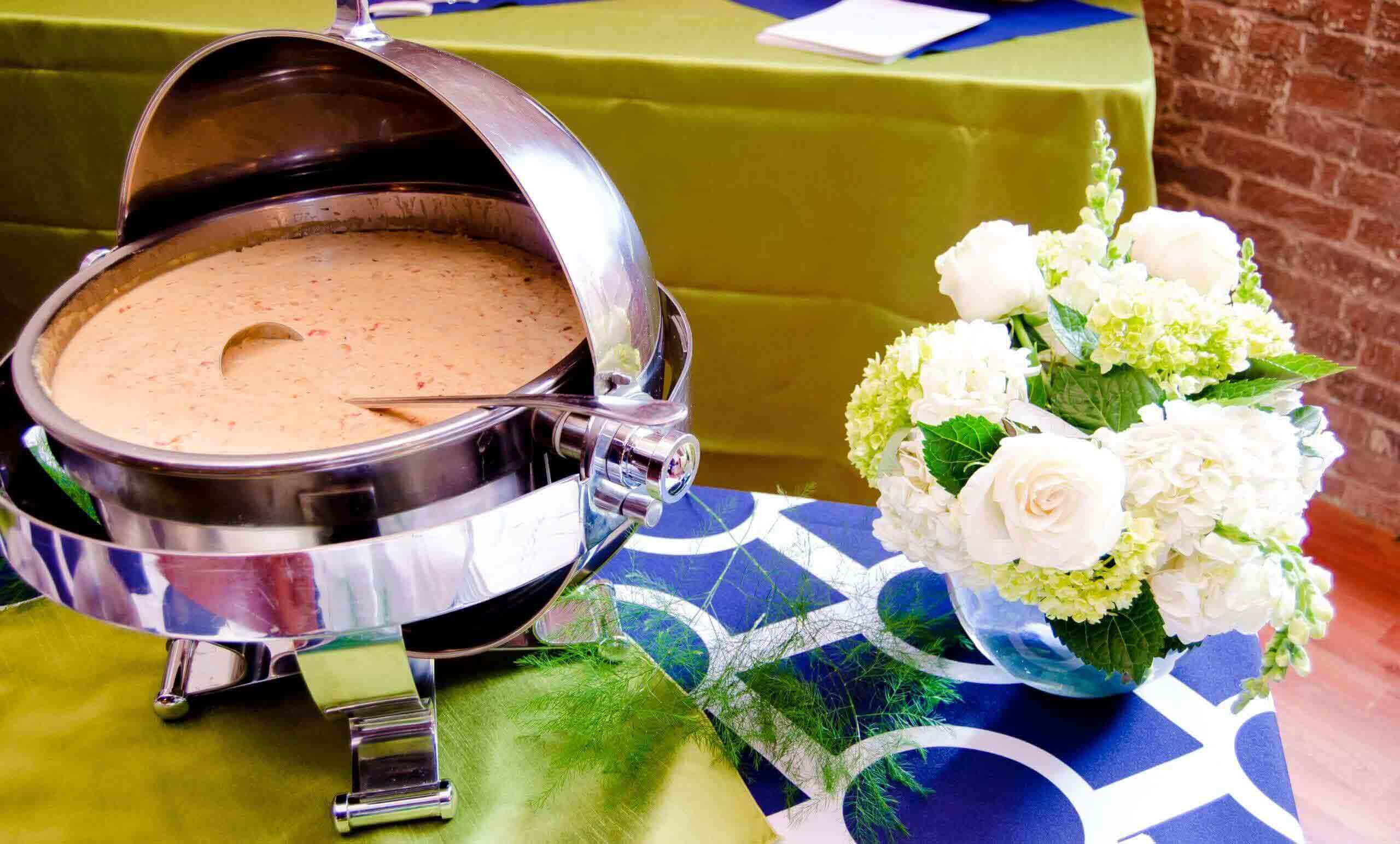 Our final menu offering was our famous Red Pepper Hot Chicken Dip. This is one of our most asked for appetizers and is typically loved by everyone who indulges in its deliciousness.
So if you're looking for a new wedding venue in the Triangle, don't forget to consider The Cloth Mill at the Eno! Thanks for taking the time to visit with our blog, if you need affordable catering please give us a call today.
The Best Raleigh Wedding Catering | Catering by Design
Catering by Design is the best Raleigh catering company for all of life's grand events. We have affordable menus that can be customized for any occasion. To get an idea of the menus we offer, please click here.
We're also an award winning wedding caterer, and have been serving brides and their families for decades. If you do not need full service catering, ask us about our delivery services. When only the best will do, call Catering by Design to find out why we're the top choice for Raleigh wedding catering services.